true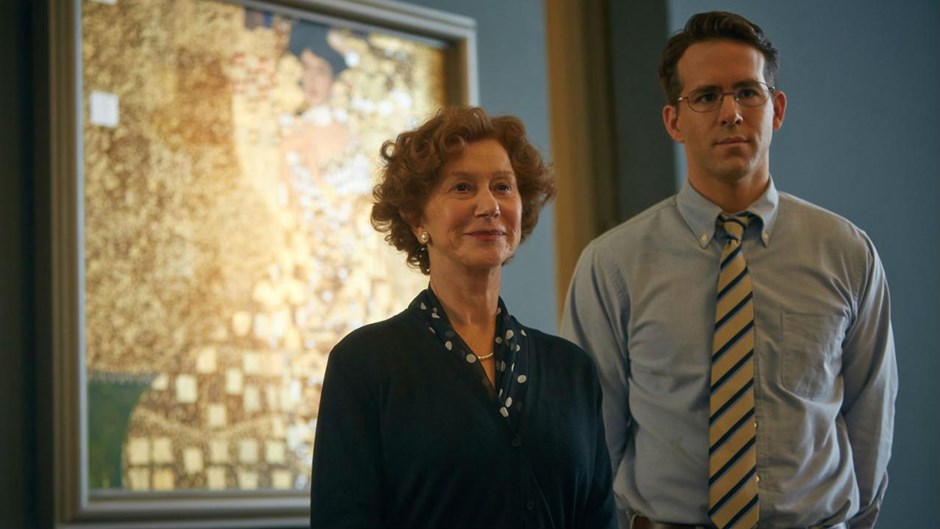 Image: Robert Viglasky / The Weinstein Company
A little over a year ago, an all-star cast convened to tell us the story of the Nazi plunder—when the Third Reich confiscated great works of art throughout Europe—and how a U.S. platoon, commissioned by FDR, was tasked with rescuing the stolen masterpieces and returning them to their rightful owners.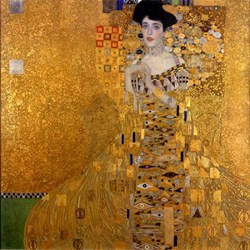 Image: Gustav Klimt
But despite a fascinating story and a dazzling cast—including George Clooney, Matt Damon, Bill Murray, John Goodman, and Cate Blanchett—The Monuments Men was anything but monumental. Their platoon indeed rescued many valuable pieces . . . but there was no rescuing the movie itself. It bombed with critics and audiences.
But now here comes Helen Mirren to the rescue in Woman in Gold. (And really, when has Helen Mirren not come to the rescue?) Woman in Gold is another true-story film about the Nazi plunder—and one Jewish woman's battle to recover her own family's stolen art—six decades after German soldiers took it from her family's gorgeous Vienna home.
Mirren plays Maria Altman, who fled Austria as a young newlywed, just as the Nazis were taking over. She and husband Fritz made a narrow, harrowing escape—an edge-of-your-seat scene in the film—while leaving everything behind, including their homes, their belongings, and their families.
Mirren is her usual stellar self, but the pleasant surprise here is Ryan Reynolds, who plays Randol Schoenberg, a young lawyer helping Altman in her quest to recoup her family's lost art. Reynolds' only acting awards are preceded by adjectives like "Teen Choice," "People's Choice," and "Fangoria Chainsaw." I liked him in The Proposal, a rom-com with Sandra Bullock. And though I haven't seen it, I've heard he was very good in Buried, playing a man buried alive. (I won't watch it; I'd never fall asleep again.)
But I wasn't sure if Reynolds could hold his own in a drama with the magnificent Mirren, whose awards are preceded with adjectives like "Academy" and "Emmy" and "Golden Globe." Happy to say that my skepticism was unwarranted; Reynolds is in fine form.
Veteran Brit director Simon Curtis (My Week With Marilyn, TV's Cranford), working with a script from first-time writer Alexi Kaye Campbell, has put together a surprisingly alluring, fast-paced film with winsome performances, snappy dialogue, suspense, humor, and warmth. And best of all, it's an interesting piece of history. I had never heard this story until I heard about the making of this movie.
The film opens in Los Angeles in 1998, where Maria lives and is attending the funeral of her sister. When the subject of recovering the family's lost art—still back in Austria—comes up, a friend recommends that Maria meet with Schoenberg, the young attorney, to help her along the way. Turns out that Schoenberg's ancestors and Maria's family have been friends for generations, all the way back to pre-war Vienna.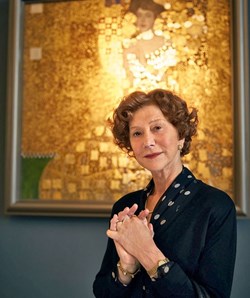 Image: Robert Viglasky / The Weinstein Company
And not just any ancestors. Maria's parents were among Vienna's upper class, part of the cultural elite. Her aunt, Adele Bloch-Bauer, was a wealthy Jewish patron of the arts who frequently hosted parties that included the likes of Gustav Mahler, Richard Strauss, Johannes Brahms, Otto Wagner, Franz Werfel, Leo Slezak, and Gustav Klimt. (More on Klimt in a bit; he's important.)
Maria's parents were also friends with Austrian composer Arnold Schoenberg, who was—you guessed it—Randol's grandfather. So the young attorney has a stake in this game too. He's not just fighting for Maria's sake; he's in it for himself, and his ancestors, too.
Back to Klimt. He's a key player in the film, though we only see him once—from behind, while working on a painting of Maria's Aunt Adele, posing for the artist. One of Klimt's most famous works, a 1907 piece titled Portrait of Adele Bloch-Bauer I, serves as the namesake of the movie: Woman in Gold. The portrait is made of oil and gold on canvas, with elaborate ornamentation. It's stunning—and it was one of the many marvelous works of art left behind when Maria and Fritz fled during the Nazi invasion. (In 1912, Klimt did a second painting of Adele, the only model he ever painted twice.)
Adele Bloch-Bauer was only 44 when she died of meningitis in 1925, and she asked her husband, Ferdinand, to donate the Klimt paintings to the Austrian State Gallery upon his death. But when the widowed Ferdinand fled the country, the Nazis took his property, including the Klimt paintings. When Ferdinand died in 1945, he designated his nephew and nieces, including Maria Altmann, as the inheritors of his estate.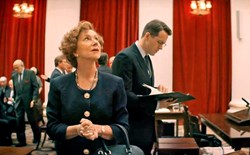 Image: Robert Viglasky / The Weinstein Company
So, why didn't the painting end up in Maria's hands after the war ended? I won't spoil the story (you can learn more in this NPR story if you must know), but it's fun to watch Mirren and Reynolds, er, Altmann and Schoenberg go about their quest to retrieve the paintings that ended up in the hands of the Austrian government. Their mission includes trips to Austria, conversations with a helpful Viennese journalist, press conferences, and even a visit to the U.S. Supreme Court. Yes, the old lady sues Austria, and it's wonderful.
The film flashes back and forth, but not in a way that jerks you around; it's effective, smooth and seamless. Most of the flashbacks come via Maria's memories—of adoring her Aunt Adele, of the Viennese streets, of the Nazi takeover, of fleeing for their lives.
I don't know if Woman in Gold will win any gold statuettes once award season rolls around. But it's a pleasant film, and a fascinating glimpse into a bit of real history.
Step aside, Monuments Men. This Woman in Gold has that story covered quite well.
Caveat Spectator
Woman in Gold is rated PG-13 for some thematic elements and brief strong language. There's very little strong language, but it does include one F-bomb. The thematic elements include flashbacks to the Nazi occupation of Austria, where there are moments that would be scary to young children. But this is a fascinating piece of history that most people likely aren't familiar with, and makes for good discussion fodder after viewing.
Mark Moring is a CT Editor at Large and a writer at Grizzard Communications in Atlanta, where he helps with fundraising for ministries to homeless people.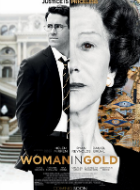 Browse All Movie Reviews By: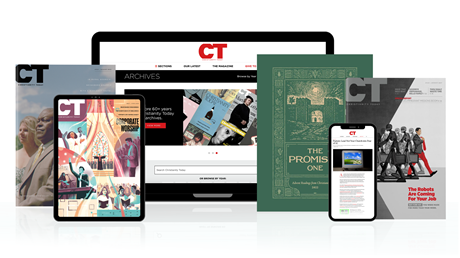 Subscribe to Christianity Today and get access to this article plus 65+ years of archives.
Home delivery of CT magazine
Complete access to articles on ChristianityToday.com
Over 120 years of magazine archives plus full access to all of CT's online archives
Subscribe Now
Woman in Gold
Woman in Gold