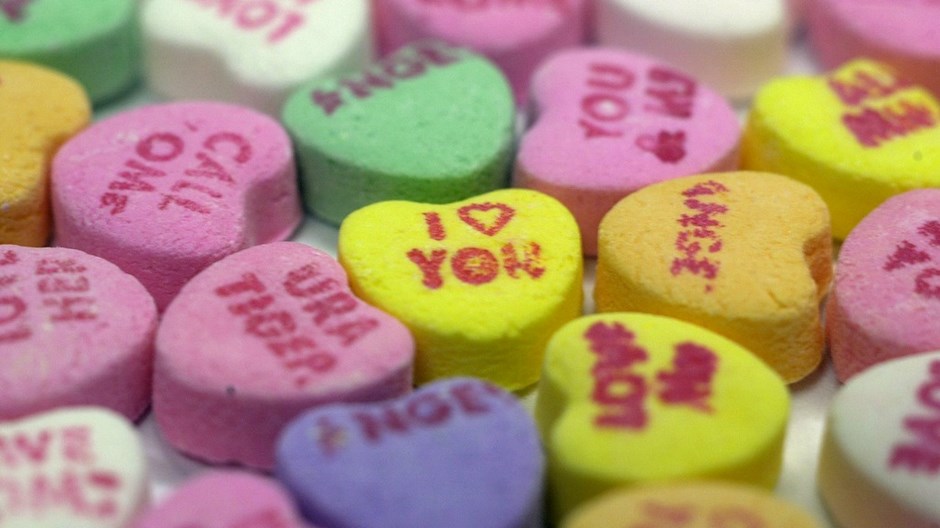 Image: Chris Sloan / Flickr
For Valentine's Day, we're spotlighting some people, organizations, and things we think deserve a little extra love. Prompted by V-Day dedications in America magazine, the Her.meneutics writers have shared heartfelt wishes for those who've inspired us, encouraged us, and filled our hearts over the past year.
Who else should get some Valentine's love? Tell us in the comments.
Cancer Patients Kara Tippetts and J. Todd Billings
Both of you demonstrate such remarkable strength, courage, and fortitude in the face of terminal cancer. Thank you Kara Tippetts and J. Todd Billings for showing the world, showing me, how to live well and beautifully. – Halee Gray Scott
Teenagers
I want to send a grateful, gushy Valentine to teenagers. I love their humor, hope, and intelligence and, perhaps most of all, I love their agile minds and hearts. When I'm waiting for one of mine to emerge from the front doors of the high school, I watch other kids walk out—distracted, uncertain, beautiful, awkward, poised, and my heart expands with affection. To them, I blow a kiss and say, "I look forward with much hope and enthusiasm to seeing the world you big-hearted ones create." – Jennifer Grant
Christ and Pop Culture
This site is the work of mainly young-ish believers engaging with and shaping culture in deep, thoughtful, and winsome ways. It's run on a shoestring budget but powered by a commitment to excellence and a spirit of love that is as powerful as it is rare. Christ and Pop Culture, be my Valentine! I love you! – Karen Swallow Prior
The Special Hope Network
This year, my heart goes out to the Special Hope Network, which provides support to families with children with intellectual disabilities in Zambia. In a world that often doesn't see the value of kids and adults with ID, their tireless work is a testimony to the image of God in each one of us. Thank you for offering a hope and a future to hundreds of families. – Amy Julia Becker
InterVarsity's The Well
As the editor of Her.meneutics, I'm inspired by the fellow publications and ministries for women I follow on social media. Somebody at the The Well knows the way to my heart because I can't stop clicking on the articles they share on Facebook each day. Alongside their original content, they curate a steady stream of news, inspiration, and blog posts relevant to the lives of working women.– Kate Shellnutt
The Writing Retreat
This Valentine's Day, I'd like to honor the time-honored tradition of setting aside anywhere from a couple days to a couple weeks to dig into an essay or book project. The quiet and solitude I've found on these retreats clears my thinking and allows me to indulge my introversion while crediting it as work. The most productive writing retreat I ever took was on a farm in rural Illinois where I wore yoga pants for three days straight. The least productive writing retreat I ever took was in a hotel on Magnificent Mile, Chicago's retail and restaurant mecca. – Katelyn Beaty
Hearts and Minds Books
My heart of appreciation goes to Hearts & Minds Books. I've seen Walmart wipe out nearly all the small businesses close to where I grew up; Amazon is doing the same to small and independent bookstores. Hearts and Minds is la crème de la crème as far as bookstores go, and owner Byron Borger is one of the smartest, most gracious, and well-read people I know. I encourage us all to support them! – Marlena Graves
Faithful Volunteers
I would like to honor the unsung heroes populating our churches. Nursery workers cradling crying babies in their arms during a church service, teachers trying to find new ways to show and tell classrooms full of squirming seven year-olds about Jesus, the team that heads to the Alzheimer's unit at a local nursing home to sing some songs and give a few hugs to the residents. – Michelle Van Loon
My Mentors
I'm sending Valentines to Garnette Cadogan andBooks and Culture editor John Wilson, for good advice when I needed it most. At different times your wise counsel has gone beyond just friendship or the traditional editor role to really mentor me and help me grow as a writer. May you receive encouragement and support as amply as you have given it. – Anna Broadway
BreakPoint Writers
I'd like to send a Valentine to all those who write for me at BreakPoint.org. I've learned so much from them and their writing. Working with them keeps me interested and engaged, and it's my favorite part of my job. - Gina Dalfonzo
The Cutest Pit Bull on Instagram
I've got Cupid's arrow pointed right at Otter the Pit Bull this Valentine's Day. Not only does his snaggletoothy smile delight me on Instagram, but his silly selfies further a mission I share: to show that pitties are as worthy of love and don't deserve to be banned or to be dying by the millions in shelters. Happy Valentine's Day, Otter! – Caryn Rivadeneira
The Local Church
My valentine goes to the local church. She's not always much to look at, but she nevertheless welcomes the lonely, comforts the suffering, answers the questioning, and feeds the spiritually malnourished. Wherever she is truly found, she proclaims the excellencies of Christ, and, without her, I would be poorer, weaker, and colder. XOXO – Megan Hill
Poet Marilyn Nelson
I'm sending Valentine's Day wishes to Marilyn Nelson for letting me quote one of her poems in full in an article last year. Her words have left me weeping more than once, and provided a profound picture of forgiveness and grace amid some of the worst and cruelest acts humans are capable of. May more readers discover her words and gift this year. – Anna Broadway
The Ones Who Pay It Forward
My Valentine is for the person who buys the stranger behind them a cup of coffee. (This happened to me a few months ago, and I'm still thinking about it!) Small, anonymous acts of grace, done as an act of worship in the name of Christ, can change someone's day. Mother Teresa once said, "Not all of us can do great things, but we can do small things with great love." – Michelle Van Loon
Kiva Zip
I've followed the progress of Kiva.org, a microfinance lending organization, since its early days. In the last few months, I've become aware of Kiva Zip, a group within the Kiva organization that lets you make loans directly to borrowers, with no bank or financial institution acting as an intermediary. It uses trustees to vouch for the borrowers and aids entrepreneurs in both the US and Kenya. – Laura Turner
The Notebook and Pen
My Valentine goes to the pen—ballpoint, fountain, or felt-tip —and notebook, whether hipster or basic. As more and more of us, including me, do most of our writing digitally, I've found that writing notes and first drafts and random thoughts, and sometimes even prayers the old-fashioned way, by hand, slows me down and helps me be more focused and present. – Rachel Marie Stone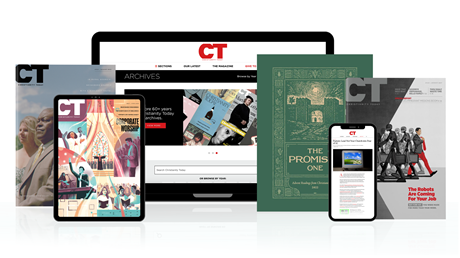 Annual & Monthly subscriptions available.
Print & Digital Issues of CT magazine
Complete access to every article on ChristianityToday.com
Unlimited access to 65+ years of CT's online archives
Member-only special issues
Subscribe
From Her.meneutics, with Love
From Her.meneutics, with Love