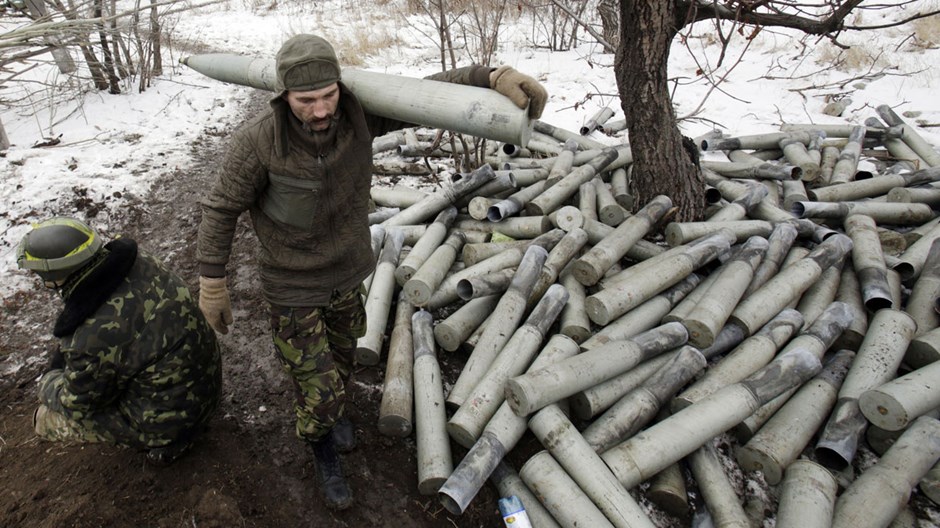 Image: Anatolii-Stepanov / Getty
Scholar Mark Elliot's recent online article describes a Christian community fractured by war. In Ukraine and Russia, evangelicals, Orthodox, Catholics, and others have broken fellowship with each other. They are, in his words, "elevating loyalty to a fatherland over loyalty to God the Father"—that is, they are not striving for peace with everyone, but are allowing a "root of bitterness" to spring up and cause trouble.
This root is old and deep. Ukraine lies on a geopolitical, cultural, and religious fault line that goes back centuries, and even though the current crisis started for geopolitical reasons, religion plays a key supporting role. Since the beginning of the crisis last year, churches of every denomination have been drafted into the fight, with each side using biblical language to justify its actions and demonize the other. These churches provide a veneer of virtue and moral authority that the governments themselves could not muster.
It is precisely for this reason, however, that the churches of Russia and Ukraine will be indispensable to any lasting peace. A peace treaty, if it ever comes, might stop the fighting, but only the church can address the enmity, division, and brokenness caused by the war.
This won't come naturally to most churches in Russia and Ukraine. Many priests and pastors see themselves as responsible for what happens within the four walls of their church—and nothing else. This deeply-embedded isolationism—a legacy of the Soviet period—makes it nearly impossible for the church to engage society during a time of crisis. As one Ukrainian pastor put it to me, "We see serving God as something we do only in our church. So when conflict came, we realized we were cut off from society." Another pastor from the region was more prescriptive: "The church has no social doctrine. We need a theology of engagement."
It seems, then, that even where Christians are not actively sowing discord, they are unable to be "ambassadors of reconciliation," as Paul implores in 2 Corinthians. They are not equipped with the theological framework or practical know-how to be peacemakers.
This is where the help of the international Christian community is needed most: equipping Christians in Russia and Ukraine to think about peacemaking from a faith-based perspective.
Seminaries, Christian universities, churches, and non-governmental organizations (NGOs) should think about how they can partner with their Ukrainian and Russian brothers and sisters. These institutions can act as training grounds, providing resources, and mentoring that can be applied directly to the current conflict. More importantly, however, they can also be a safe space, allowing Christians from opposite sides of the conflict to reflect on biblical models of reconciliation.
This will be difficult, and detractors will raise major objections.
The first objection is that these churches, especially the Orthodox churches, are not fully autonomous. Whether through informal connections between church and government leaders or, as in the case of the Russian Orthodox Church, a more formal confluence of church and state, church leaders cannot just "reconcile" if their political counterparts have no such desire. In addition, church leaders might prefer to support a political agenda rather than reconcile with the other.
But in every church there are a few clergy who are ready for dialogue. They may still believe in the morality of their cause, but they do not believe that violence is the answer.
How can we wisely engage these priests and pastors as soon as possible?
If we are able to engage these leaders, they could have an immediate impact as they introduce new ways of thinking to their congregations. When the international peace process eventually gains traction, political leaders would have more leeway to operate.
The second objection concerns the deep animosity between Russian and Ukrainian churches (as well as between Moscow- and Kiev-affiliated Ukrainian churches). They are already fully persuaded of their views, and any dialogue will just degenerate into overheated, destructive arguments. This is always possible.
But I have personally seen a room full of Russian and Ukrainian pastors put aside such worldview differences to have enthusiastic and eye-opening discussions about reconciliation. I have seen suspicion and anger replaced by trust and camaraderie in a matter of hours. The truth is that Russian and Ukrainian Christians don't have to agree on what's happening in Ukraine. It doesn't even need to be talked about—not yet. What they do need to agree on is that the church can be an ambassador of reconciliation in today's broken world.
This is where the international Christian community, with its seminaries, universities, NGOs, and centuries of experience, can help. And with that help, the churches of Russia and Ukraine can begin to pull up the root of bitterness that always thrives in conflict.
Cory Bender is program officer for Eurasia at the Institute for Global Engagement.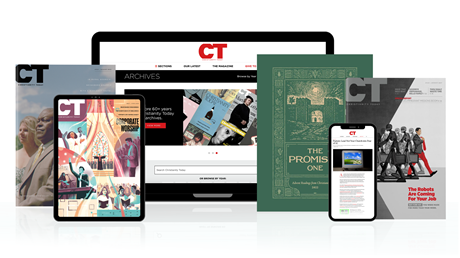 Annual & Monthly subscriptions available.
Print & Digital Issues of CT magazine
Complete access to every article on ChristianityToday.com
Unlimited access to 65+ years of CT's online archives
Member-only special issues
Subscribe
All Is Not Lost: Russia and Ukraine Can Be Healed
All Is Not Lost: Russia and Ukraine Can Be Healed