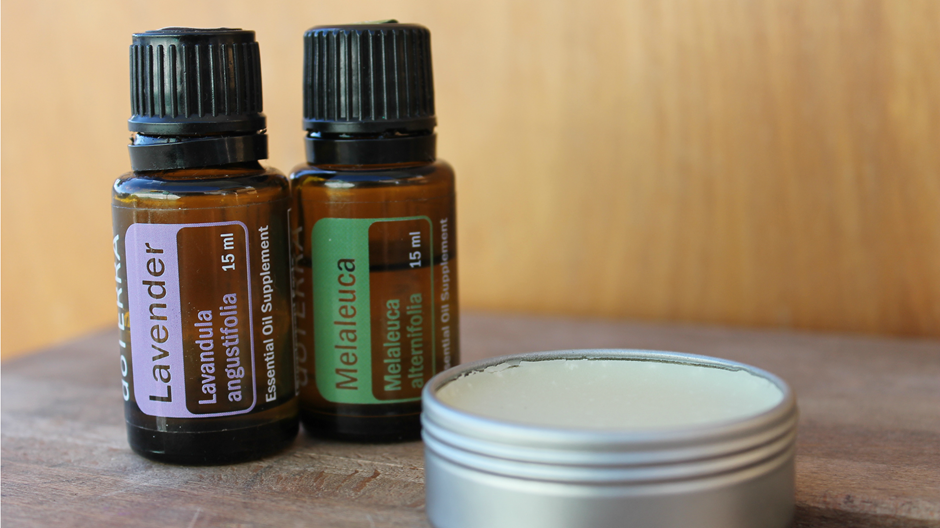 Image: Nina Nelson / Flickr
My pastor's wife recently posted an opinion on Facebook that led to dozens of comments on both sides of the issue. It wasn't a theological position or even a stance in the so-called Mommy Wars. Instead, she confessed that she wasn't going to jump on the "essential oils bandwagon."
The recent resurgence of essential oils—concentrated plant-based liquids used for their aromatic, healing, or cleansing properties—has found an interesting home among Christian women.
These oils are championed as natural remedies, appealing to homeopaths, organic shoppers, young moms, and faithful believers, who note their use throughout Scripture.
"In the very first image of creation, there's a tree of life in the middle of a garden. Then, on the very last page of Scripture, another vision of the Kingdom is this heavenly city where there's the same tree of life…," said Becca Stevens, an Episcopal priest in Nashville. She found 400-450 examples of ancient oils used for healing and anointing in Scripture, from the cinnamon-olive oil blend God prescribes to Moses in to the oils poured on Jesus by women in the Gospels.
Today's top oils include familiar scents like lavender, peppermint, eucalyptus, and chamomile, but there are hundreds of other varieties and blends. Enthusiasts declare a plant or herb for seemingly every ailment, mess, or mood. Menstrual cramps? Try clary sage. Mildew in your shower? Spray a blend with lemon. Even frankincense, one of the gifts famously bestowed upon the baby Jesus, is popular again, this time marketed for its calming and immune-boosting qualities and its light woodsy scent.
Google searches for "essential oils" quadrupled over the past three years, as bloggers and sellers promote the benefits of various oils and debate the best brands—and skeptics voice their doubts. With their use in cosmetics, cleaning products, aromatherapy, and healthcare, essential oils grew to a $1 billion global industry in 2013, according to researchers.
At Thistle Farms, a non-profit Stevens founded, survivors of trafficking and prostitution make products featuring lavender and other essential oil blends. Their lotions, lip balms, candles, and soaps are branded with the motto Love Heals. The company brought in $1 million in 2013, fueled by their inspirational story and the current popularity of essential oils.
Influential evangelicals from Money Saving Mom blogger Crystal Paine to author Shauna Niequist have mentioned their love of oils and related products. Much of the recent fervor over essential oils can be attributed to two major companies: Young Living and doTerra, both Utah-headquartered operations (and rivals) that distribute oils through individual sellers across the country.
The market for essential oils is overwhelmingly female; a doTerra spokesman said that 97 percent of their customers are women, since they're typically the ones overseeing healthcare in their homes. Plus, many women learn about oils through their friends, who rave about benefits or invite them to Mary Kay-style essential oil parties, where they can learn more about the oils, test them out, and place an order.
doTerra does not have a religious affiliation and does not provide distributors with information on essential oils' religious history or spiritual benefits, "so they must be finding those things for themselves," said the company's senior director of corporate marketing, McKay Brown.
Especially among young women and stay-at-home moms, multi-level marketing has become trendy again, not only with essential oils, but also products like Scentsy fragrances and Thirty-One gifts. It remains a contentious enterprise, as many ultimately lose money in such ventures.
Some Christian women sell essential oils as a way to supplement family income. Kelly Pappas found herself recommending oils so often to friends and clients (she works as a doula) that she set up a shop through doTerra. The additional earnings boost her business as a childbirth consultant, while other sellers she knows use their profits—for successful ones, typically a few hundred dollars a month—to pay off debt, fundraise for an adoption, or give to charity.
In Pappas' experience, the oils are effective solutions for tired moms, cranky toddlers, stuffy noses, and upset tummies. "God has provided us with a wealth of natural options that he himself created with specific thought and purpose…," she said. "I recognize they won't heal everything, and thankfully we have a myriad of options available to us, but I always lean towards the more holistic, natural approach whenever possible."
Of course, there's skepticism over the effectiveness of essential oils. Medical and scientific confirmations of their claims are mixed. Certain studies have found measurable positive results for things like antifungal and antimicrobal properties as well as mood-boosting effects. Others saw no evidence of benefits, particularly for the more dramatic claims, such as curing herpes, Alzheimer's, or cancer.
Stevens recognizes the shady history of oils, titling her book on the topicSnake Oil: The Art of Healing and Truth-Telling. Oils aren't a miracle substance or a cure-all, she said. Still, Christians can discover practical and sacramental benefits from this fallen-away practice.
"It's been around 2,500 years because it works. When you breathe in lavender, there's a peaceful resonance in the space. When you allow cinnamon to soak into your body and become part of your circulatory system, there is a sense that there's wholeness and healing," said the Vanderbilt University chaplain, who brings oils into services several times a year. During communion, ministers anoint congregants' hands before they receive the bread and wine, and the aroma fills the sanctuary.
Skeptics are more willing to try the oils knowing her company's backstory, and that it's going to a good cause, Stevens said. Not only does Thistle Farms employ, support, and house survivors of trafficking and addiction, it sources its ingredients from women across the globe, such as widows and orphans of the Rwandan genocide survivors who harvest the geranium they use in bug repellant.
While dozens of congregations in the Episcopal Church and beyond use Thistle Farms products to incorporate oils into worship as a part of prayer, anointing, healing, and foot-washing, other Christians are careful to avoid prescribing a spiritual dimension to essential oils.
Given alternative medicine's association with new age spirituality, Christian critics warn that evoking energies and healing power conflicts with a biblical view of God, opening up practitioners to spiritual attacks. Samaritan Ministries, one of the country's biggest healthcare-sharing ministries, advises its 100,000-plus Christian members to use spiritual discernment when it comes to oils.
For Christian mom Kelly Pappas, that distinction is clear. "It is not the oils that are to be worshipped as healers; it is the Creator who so thoughtfully provided us these options," she said.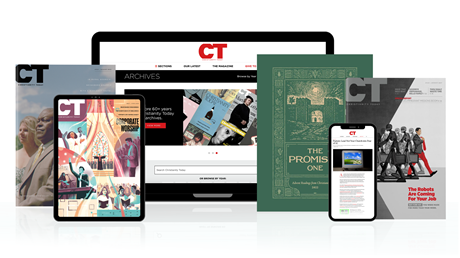 Annual & Monthly subscriptions available.
Print & Digital Issues of CT magazine
Complete access to every article on ChristianityToday.com
Unlimited access to 65+ years of CT's online archives
Member-only special issues
Subscribe
An Anointed Trend? Christian Women and Essential Oils
An Anointed Trend? Christian Women and Essential Oils