true
Trending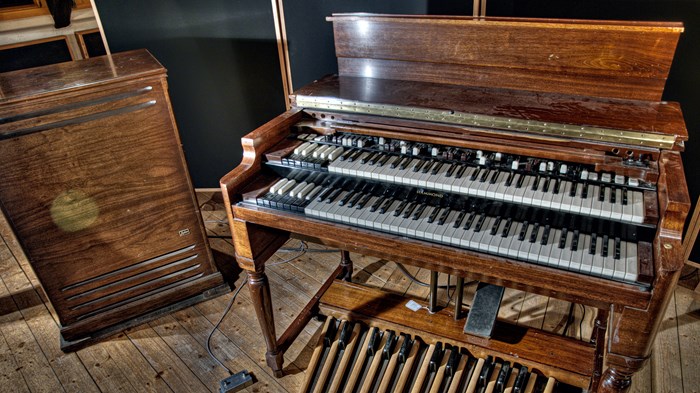 Image: Peter Gorges / Flickr
Sixty years ago, gospel music was transformed, and it likely happened because of a happy accident. Or perhaps it was part of a Master Plan. The "why" doesn't really matter, I suppose.
But to understand what happened 60 years ago, you have to look back 80 years. Created, in part, to meet the need of churches for a cheaper alternative to the pipe organ, the Hammond Organ Company debuted the Hammond B-3 in 1935. It was, and is, a musical marvel. From the beginning, the B-3 was an incredibly expressive machine with enormous reach and power. It is one of the few instruments—alongside a cello or slide guitar in the hands of a master—that can match the emotional range of the human voice.
Among the first to adopt and embrace the B-3 was the influential First Church of Deliverance in Chicago, when music director Kenneth Morris convinced the legendary founder, the Rev. Clarence H. Cobbs, to buy one in 1939. According to Robert M. Marovich's A City Called Heaven: Chicago and the Birth of Gospel Music, Morris later recalled, "It was the most unusual thing you ever heard. People came from all over just to hear me played that organ. Oh yes, it swept! It swept! Instantaneously!"
Among those enamored with the B-3 was Maceo Woods, a keyboard player good enough to back top gospel artists or do R&B sessions for Vee-Jay Records—Vivian Carter's and Jimmy Bracken's pioneering African American-owned record label. Today, Woods is the pastor of the Christian Tabernacle Church on Chicago's sprawling South Side. Several years ago, my wife, Mary, and I interviewed the good reverend at his church. He talked about his career, his ministry, and one early morning in 1955 ...
1