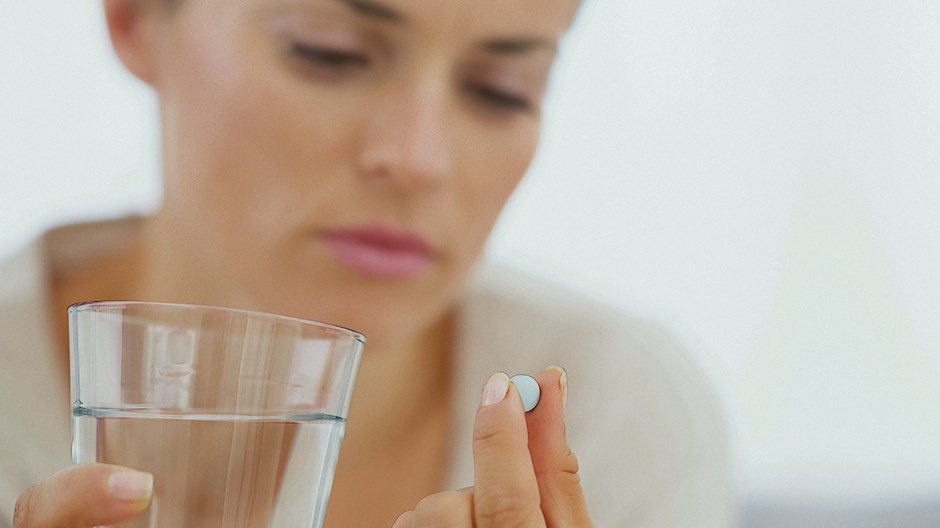 I've always been afraid. As a child, I had all kinds of fears. I had a fear of not fitting in, a fear of not being liked, a fear of heights, a fear of roller coasters, and a fear of being sucked into an undertow and whisked out to sea.
I've always known that God is in control, that he "saw me before I was born. Every day of my life was recorded in [his] book. Every moment was laid out before a single day had passed" (Psalm 139:16).
I knew it. But still, I lived in fear.
As an adult, my fear grew into full-blown anxiety. I will never forget my first panic attack. I was 21, riding in the car with my now-husband, and all of a sudden I felt lightheaded, my heart raced, I couldn't breathe, and I felt impending doom. There was no specific reason for it—nothing that I can pinpoint as the cause. I almost asked him to take me to the hospital, but then, as quickly as the attack hit, it was gone. When I told my mom about it she said it sounded like I'd just had a panic attack. I continued to occasionally have minor attacks like this one over the years, but they never caused a strain on my daily living.
The Worst Came True
On January 15, 2004, I delivered a stillborn baby girl at five months pregnant. After that day, I knew that bad things happen—not just to other people, but to me and to those I love. I understood how broken our world is. I understood how sin has touched every part of our being, even our broken DNA.
Years of anxiety followed. I had random thoughts of "what ifs" and tried to hold on to those I loved even tighter. Physical symptoms developed: heart palpitations, sweating, shallow breathing, and a frequent need to use the washroom. My anxiety became so bad that it started to affect my daily life.
Every time that I went to the doctor for a cold or other sickness, the doctor would ask, "Is there anything else you want to talk about?" My brain would yell, Yes! Every time I have a meeting, a doctor's appointment, or am stuck in traffic I get completely freaked out! But because I was too embarrassed, I'd lie and say, "Nope, I'm good."
As a firm believer in Jesus, I was constantly giving my worries to God. I would picture myself laying them at his feet. I knew he was bigger than my fears. Yet, at the same time, I didn't really know what I was afraid of, and I didn't know when the symptoms would strike. A perfectly normal meeting could cause my heart to race, my blood pressure to skyrocket, and my bladder to fill (let me tell you, that is an awfully awkward symptom of anxiety), but I didn't know the root cause.
Eventually the physical symptoms became too much. One day, I realized that the reason I was avoiding a field trip with my daughter was because I was worried I'd have a panic attack on the bus. My hidden anxieties were causing me to miss out on living my life, and I knew I couldn't continue living like that.
The Anxiety Epidemic
I decided to finally talk to my doctor. I was scared and embarrassed, but I knew I needed help. He recommended that I try a low dose of medication. I hesitated, but because it was a low dose, I decided to try it.
I had heard that the medication can make you feel like a zombie—or make you lose your feelings. I know I'm an emotional person, but I didn't want to lose that part of myself. (I have a strict rule that no one cries alone around me. Sympathy crying is my gift.) So I asked my family and friends to promise to tell me if I became a jerk or a zombie.
Once I had those promises in place, I gave the medicine a try. You see, my grandfather lost his battle with depression; he committed suicide when my mom was just 17 years old. My mother has struggled with anxiety and depression in various times of her life. And my family isn't alone in this struggle. The National Institute of Mental Health says that anxiety disorders affect about 40 million American adults in a given year, with women being "60 percent more likely than men to experience an anxiety disorder over their lifetime."
I believe that mental health, including depression and anxiety, has both spiritual and physical aspects. I knew I needed to get the physical part in order as well as the spiritual. I am not using the medicine instead of relying on God; I am using it while constantly relying on him.
I Still Ugly-Cry
I'm happy to report that the medicine hasn't turned me into a non-feeling zombie. About a month into my medication regime, some good friends of ours were moving back to Croatia and we weren't sure when we'd see them again. The last day with them, I noticed I hadn't yet cried. I was scared that I'd lost my emotional response.
But then when we said goodbye the ugly-cry started. Amid the sorrow, I also rejoiced because my emotions were still my own.
The difference between me before and me now is the way I see my fears. I feel like I've come through a fog I didn't even realize I was in, like a veil has been lifted. Life all around me is moving slower, and less frantically.
The medicine helped me face my fears head-on. I could now name them: fear of not being good enough, fear of not having control, fear of loss, fear of failure.
And now, instead of spending my morning quiet times in anxious prayer, not being able to name my fears specifically, I am able to see each one for what it is and lay it at my Father's feet. He is the source of my new strength. It's not just the medication—but the medication has helped me to seek God more clearly.
Matthew 11:28–30 says, "Come to me, all of you who carry heavy burdens, and I will give you rest. Take my yoke upon you. Let me teach you, because I am humble and gentle at heart, and you will find rest for your souls. For my yoke is easy to bear, and the burden I give you is light." I know that my true rest is with God. I'm thankful he gave me the strength to seek out medicine for my biochemical health issues, but I still know that the true peace I have is from God himself—my Great Physician.
Jaime Patrick is a wife and mom of three amazing kids on earth and a baby girl in heaven. She is a self-proclaimed foodie, an insecure baker, and values quality time with family and friends over housekeeping (or at least that's her excuse). She writes honestly about her beautiful messes at MoreThanIHopedFor.com.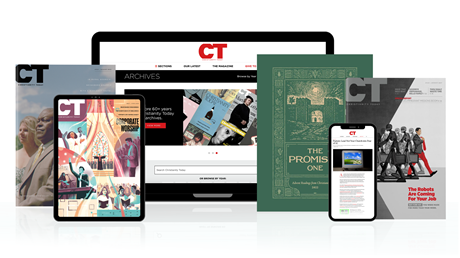 Annual & Monthly subscriptions available.
Print & Digital Issues of CT magazine
Complete access to every article on ChristianityToday.com
Unlimited access to 65+ years of CT's online archives
Member-only special issues
Subscribe
Living with Anxiety
Living with Anxiety