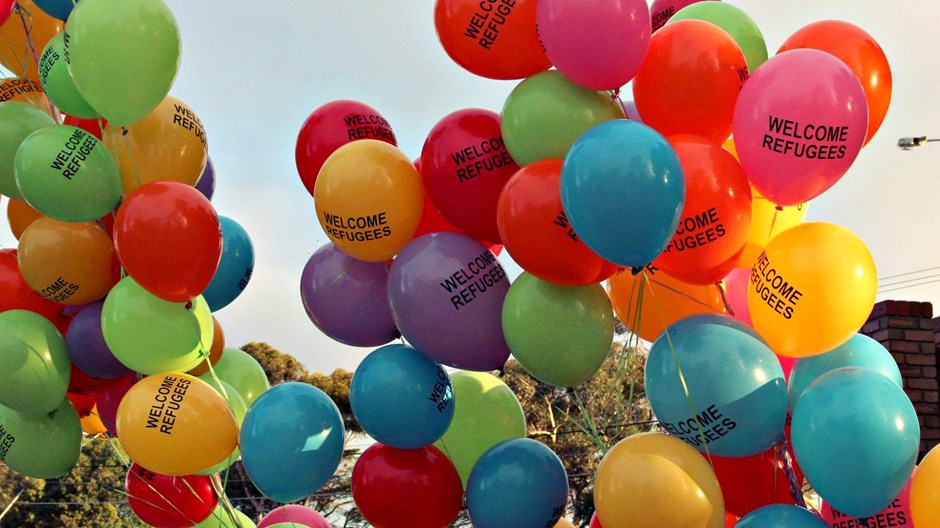 Editor's note: The tragic terrorist attacks in Paris last week have polarized the conversation about our country's role in resettling refugees, particularly from Syria and the Middle East. But the refugee crisis is a big and ongoing global issue, with 1 in 122 people living on our planet today either displaced within in their own country or seeking asylum in another.
Even when given the opportunity to live in a place like the United States, their needs are great, and the transition isn't easy. In the essay below, an American social worker shares her observations from visiting Congolese refugees and how she came to see the refugee crisis as an opportunity for Christians. - Kate
In 2014, I traveled to Rwanda with a team of psychologists, social workers, and counselors to meet with local caregivers, offering training in trauma healing. We visited the Kigeme Congolese refugee camp. There, children greeted us and followed us around, holding hands. The conditions were humbling and sobering. Most of the camp's 18,000 refugees had already lived there for two years. They had been separated from their families and unsure when or if they'd be able to go home. Yet, they sang for hope of return.
A year later, some refugees like those we met in Rwanda have made their way to us. The United States plans to resettle approximately 50,000 Congolese refugees, and this year, 250 of them relocated to Kentucky. As I visited these new immigrants in Louisville, as a Licensed Clinical Social Worker focused on trauma, I began to see their dramatic transition firsthand.
A Rwandan couple, Jean de Dieu and Pauline Nzeyimana, minister to their city's refugees by helping with day-to-day tasks. They accompany them to translate for doctor's appointments or school meetings, provide cell phones or household items, advocate for their school needs or children's activities, and guide youth as the settle into American life.
Even the small percentage of refugees who make it to the States face barriers. They are starting over with minimal to no resources. In a new place and culture, they need to learn to navigate every area of life, all the way down to running water and household appliances.
I drove around the city with Nzeyimana to visit some of the families they've befriended. At one house, I chatted with a lonely teenager who had arrived two weeks earlier. "This is like coming to the Promised Land," he told me. "I just wish I could go back and visit my friends, even for one weekend." At another home, I helped a 10-year-old girl with her homework while her mom was at work. The girl was struggling; later I found out she has a learning disability and limited support from school. At the third house, a Congolese woman who has lived in Louisville for a year insisted on cooking for us. We ate together as she told us about her new job. She shared challenges in raising her adolescent nieces and nephew.
Nzeyimana's organization, Gate of Hope Ministries, can do only so much, so she collaborates with local organizations for further support. She inspired a local church to offer a monthly clothing closet for donations. She petitioned the city to obtain an empty lot of land to start a community garden. "Africans are used to farms," she said. "We know they needed a place to farm." Next year, approximately 50 people will have a chance to claim garden space, split between individual plots and a section where produce will be sold at a nearby grocery store and through Community Supported Agriculture (CSA).
Driving in a rental van with a Rwandan woman devoted to this ministry and accompanying her during these visits gave me an inside perspective of the global refugee crisis. In turn, we saw opportunity. It was a sobering privilege to see firsthand the challenge of relocation, the family dynamics, the cultural tensions, and the suffering carried with them—and offer a small measure of kindness by listening and helping.
Refugees carry with them stories of trauma and loss that add an additional challenge to their transition. "It is very difficult to imagine the situation of a refugee," said Clement Zenko, a Rwandan trauma healing caregiver. "Take an adult person and put him in a situation of a baby immediately after birth. He is naked, nothing in his hands, nothing in his pocket… he has no clothes, no account in a bank, no property, often alone."
Sitting in a bare apartment with people who speak a different language and come from a different culture is unglamorous and often awkward. It lacks the adventure and experience of traveling to a foreign land. It requires far more staying power than a two-week trip. But this presents Christians with a call to practice hospitality. God has called us to make disciples of all nations (Matt. 28:19), and this is the mission field coming to us. It is here in our midst and accessible.
Our world has reached a staggering high for displaced individuals. Time recently reported that 1 in 122 people is now a refugee, an internally displaced person or seeking asylum. The average number of people displaced each day in 2014 was 42,500. The United States plans to take in 100,000 refugees in 2017, up from 70,000 a year currently. Opportunities and needs around our nation will increase. Each of us is implicated to consider our response.
Many Christians want to help, but as Nzeyimana explained, "You know how it goes with big churches. Sometimes there is bureaucracy, and it takes a long time to make a decision of what they can do." It's easier to do a quick project than to meet refugees' daily needs. Meanwhile, a 19-year-old longs to play soccer again, but remains reluctant to leave the house and meet new people. A student with learning difficulties stares at her homework. A woman raising her nieces and nephew needs someone to encourage her when she is weary of parenting adolescents. A man needs help finding a job, a woman in navigating the grocery store.
Language and cultural difference present real barriers, but my visit to Louisville proved that these barriers aren't enough to keep us from the opportunities to follow Christ as we enter in, love the sojourner, practice hospitality, show dignity, and learn. To provide a point of connection during relocation is to equip and empower mutual contribution, for the receiver, the giver, and the country we now both call home.
Heather Evans is a Licensed Clinical Social Worker with a private counseling practice in Lehigh Valley, Pennsylvania. Her training and specialization include domestic and global trauma. Heather is co-founder of VAST (Valley Against Sex Trafficking) Coalition and serves as clinical advisor to the Truth Home, a therapeutic home for women with a history of sexual exploitation. Heather has also traveled internationally with the goal of partnering with and training trauma healing caregivers.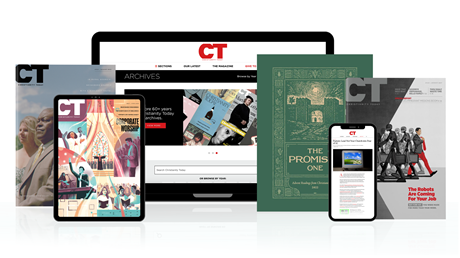 Annual & Monthly subscriptions available.
Print & Digital Issues of CT magazine
Complete access to every article on ChristianityToday.com
Unlimited access to 65+ years of CT's online archives
Member-only special issues
Subscribe
What Refugees in Your Neighborhood Need from You
What Refugees in Your Neighborhood Need from You