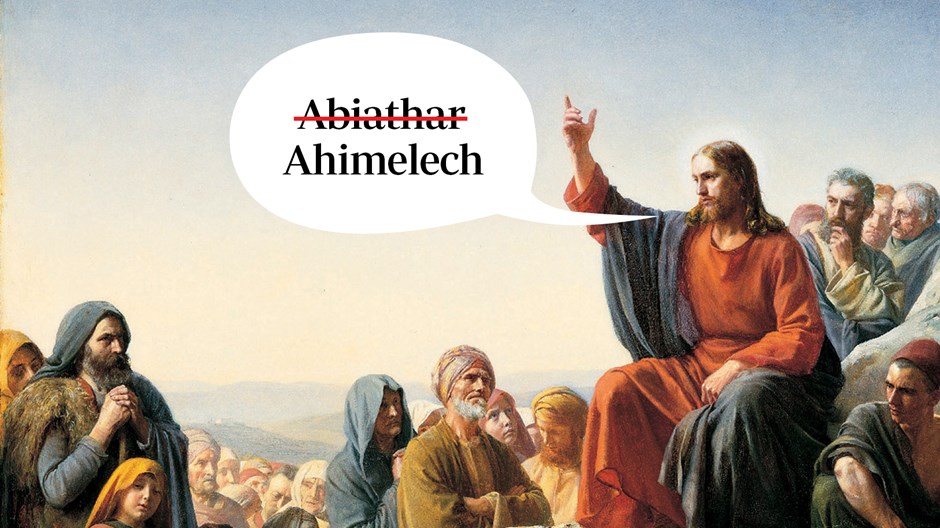 All of us are tempted on occasion to approach biblical tensions—texts that seem to contradict each other—in flippant or offhand ways. At one end of the spectrum are skeptics who reduce tensions to textual incoherence and human invention. On the other are those with more evangelical commitments, who desperately trawl books and websites to harmonize mismatching texts. Once they find one, they sigh and move on as if the tension has nothing to teach us. The "problem" has been "resolved."
But if we want to take Scripture seriously, we must ask why tensions exist in the first place. Why did the Holy Spirit—who inspired Scripture—cause these discrepant texts to be written? What do they reveal? And what might we lose if we "resolve" the problem? We are, after all, listening for the voice of God, not solving a puzzle.
If we want to take Scripture seriously, we must ask why tensions exist in the first place.
Some examples are more obvious than others. The paradox of divine sovereignty and human responsibility is not meant to be resolved but rather retained. Scripture indicates that both God and we work in our salvation. Is God three or one? Yes. Should we or should we not answer a fool according to his folly? Yes (Prov. 26:4–5). We recognize these tensions, yet accept them as foundational to Christian faith.
Yet when it comes to historical discrepancies in the biblical text, we enter problem-solving mode. When we find that Jesus has two different genealogies, or that the wedding feast parable has two different endings, we forget that we are listening to a divinely orchestrated symphony. Instead of discerning the different parts of the various musicians, we try to force them to play the same note.
One of my favorite discrepancies is Jesus' "mistake" in Mark 2. In this passage, the Pharisees criticize Jesus for letting his disciples pluck grain on the Sabbath. In response, Jesus explains that he and his friends are doing what David and his men did when they ate the holy bread in the time of Abiathar the high priest (Mark 2:25–26). The problem is, 1 Samuel 21 tells us that Ahimelech, not his son Abiathar, was the high priest at the time that David and his men ate the holy bread. Either Jesus made a mistake or Mark did. In either case, evangelicals get nervous.
Scholar Bart Ehrman said that when he discovered this discrepancy in seminary, it kick-started his departure from Christianity. Progressive UK pastor Steve Chalke made it his opening salvo in a debate with me about the truthfulness of the Bible. Countless Christians, on the other hand, upon seeing the problem, have rushed to their study Bibles or other resources where they discover, in relief, that the Greek phrase epi Abiathar could mean "in the passage about Abiathar" rather than "in the time of Abiathar." "That must be it," they exclaim. "Problem solved. On to Mark 3."
Jesus is interpreting his actions through the story of Israel's greatest king. He is saying, in that cryptic way he often does, "I am David."
Yet there is far more going on in Mark 2. Jesus' argument is not that he has found an obscure guy in the Old Testament who once ate bread on a Saturday. His point is that David, Israel's true king-in-waiting, and his consecrated friends were allowed the holy bread that day. Jesus is interpreting his actions through the story of Israel's greatest king. He is saying, in that cryptic way he often does, "I am David. These guys are my men. So they can eat what they want."
So Jesus is David, the true king of Israel, and the disciples are his allies. But they aren't the only characters in the story. Herod is Saul, the current king who has drifted from God and now wants to kill the pretender to the throne. John the Baptist is Samuel, the fiery prophet who prepares the way for the new king and confronts the old one. Judas is Doeg the Edomite, the betrayer. And Abiathar? He is Eli's great-great-grandson, the last surviving member of the old priestly line, whose eventual removal from the priesthood would prove true God's word through Samuel (1 Kings 2:27).
All of this means that Jesus mentions Abiathar rather than Ahimelech for good reason. He is saying, "I am David, these are my men, and the current priests are Abiathar. They are in charge now, but in just a few years their priesthood will end, just like Abiathar's. And my kingdom will be established, just like David's."
I think that's wonderful. The Holy Spirit didn't put discrepancies in Scripture to provide fuel for skeptics, employment for commentators, or annoyance for evangelical Christians. He did it to make us think, search, meditate, read, learn—and be ever filled with awe.
Andrew Wilson is an elder at Kings Church in Eastbourne, England, and author most recently of The Life You Never Expected. Follow him on Twitter @AJWTheology.
Have something to add about this? See something we missed? Share your feedback here.
Spirited Life
Spirited Life is a collision between biblical reflection and charismatic practice, aiming to make people happier in God.
Andrew Wilson is teaching pastor at King's Church London and author most recently of
Spirit and Sacrament: An Invitation to Eucharismatic Worship
(Zondervan). Follow him on Twitter
@AJWTheology
.
Previous Spirited Life Columns: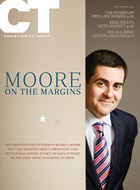 This article is from the September 2015 issue.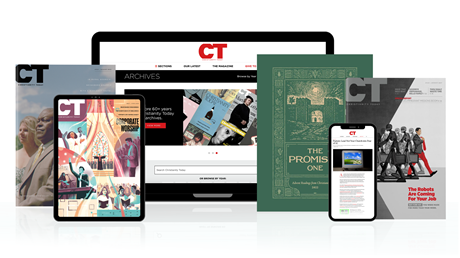 Annual & Monthly subscriptions available.
Print & Digital Issues of CT magazine
Complete access to every article on ChristianityToday.com
Unlimited access to 65+ years of CT's online archives
Member-only special issues
Subscribe
When Jesus Got the Bible Wrong
When Jesus Got the Bible Wrong