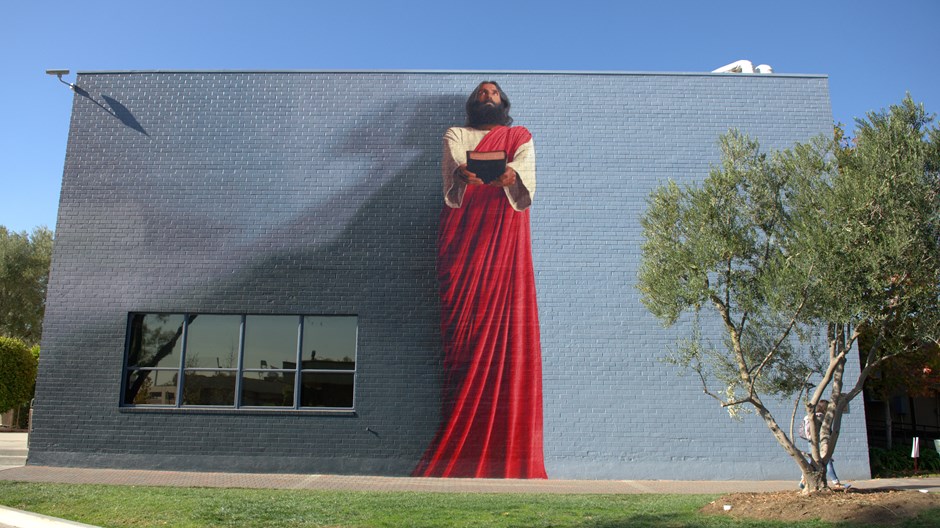 Image: Biola University
Among the many unanswered questions going into a new year and new government led by Donald Trump, American evangelicals await the prospects for the tense back-and-forth between religious liberty and LGBT rights.
The conflict took on new urgency in 2016, with a wave of state-level religious freedom and antidiscrimination bills amid the ongoing fallout from the US Supreme Court decision legalizing same-sex marriage.
In one case, panic over an earlier version of California's antidiscrimination law, then known as Senate Bill 1146, woke up evangelical leaders to worst-case fears: that faith-based colleges could be targeted and penalized for standard practices like hiring faculty within their faith tradition or requiring students to agree to a moral behavior code.
"SB 1146 gained national attention and media interest because it was unprecedented and because California is seen by many as a bellwether state that often inspires similar legislation elsewhere," wrote Biola University president Barry H. Corey in a letter to fellow members of the Council for Christian Colleges and Universities (CCCU). "This is not the last bill but just the first one, and future legislation could reach beyond California and beyond higher education institutions."
In recent months, the CCCU and the National Association of Evangelicals (NAE) have discreetly led the charge to get evangelical institutions to think through potential legal options to safeguard their Christian distinctives as they look ahead to 2017. They met with more than 200 leaders in 9 cities to discuss Fairness for All, an approach that would bring together religious liberty defenders and LGBT activists to lay out federal legislation to secure rights for both.
Currently, when those rights conflict, Americans are evenly split over who wins. For example, the Pew Research Center found this fall that 48 percent of Americans believe that owners of wedding-related businesses should be able to refuse services to same-sex couples if they have religious objections, while 49 percent of Americans believe those owners should be required to serve same-sex couples.
"What we're looking at here is potentially a paradigm-shifting option," said Shapri D. LoMaglio, the CCCU's vice president for government and external relations. "The way that these two sets of rights have been talked about most often has been that they must compete. If something like this was to go forward, what might that mean about how we differently or better understand rights? Rights need not always be secured by one group at the expense of another group."
[Note: Evangelical leaders including pastor and author Tim Keller, legal scholar John Inazu, and CT's Mark Galli have similarly argued that civil rights are not a zero-sum equation, while CT has examined evangelicals' favorite same-sex marriage laws.]
Fairness for All proponents have one state-level precedent on their side: the curious case of how conservative Utah was able to pass a comprehensive antidiscrimination measure endorsed by Mormon leaders and cheered on by LGBT groups like the Human Rights Campaign.
The 2015 Utah Compromise suggests that both sides of the debate actually get more of their priorities put into law when they work together than when legislated on their own or litigated in the courts.
"Rather than trying to replicate the exact jots and tittles of what Utah did, we're looking at the idea that if you try to address both concerns on the front end, you can actually get a more comprehensive set of religious liberties than if LGBT rights moves forward on its own and you try to come in later in the game and attach religious liberties," said LoMaglio.
It's too early to tell the likelihood of a federal Fairness for All proposal. "This is a long shot, but so is basically everything in this space," said Michael Wear, a former White House staffer and political consultant.
The recent elections ushered in an opportune moment to address religious liberty, he said, especially while the Equality Act—a congressional proposal to extend LGBT freedoms that could have advanced under a Hillary Clinton administration—will likely remain on hold under a Republican-led government.
The CCCU continues to follow the formation of the Trump administration, as it considers Fairness for All legislation along with other options.
"We're obviously hopeful that they'll be very empathetic to and supportive of religious liberty protections, that they'll be strong on the First Amendment, and we're going to wait and see what their appointments are," said LoMaglio. "In the election, Donald Trump also offered support for LGBT persons and rights, so I think it's too early to know exactly what their position will be and exactly what that means for the legislative landscape."
During the campaign, the Pew Research Center found that white evangelicals who believe it's become more difficult to be a Christian in America today were more likely to support Trump.
While only about a third of American evangelical leaders said they currently experience persecution for their faith, more than twice as many believe they will experience persecution in the form of social, financial, and political pressure in the years ahead, according to an NAE survey conducted in October. (Most agreed that online ridicule and legal backlash are cause for concern, though they don't compare to the persecution faced by Christians abroad.)
Over the past two years, states like Indiana, North Carolina, and Georgia have watched religious freedom and antidiscrimination bills turn into lightning-rod issues. "In some way, I think they will need to address these challenges on a national level," said Galen Carey, NAE vice president of government relations. "Because otherwise you have a patchwork of regulations in the states. Some of which could be quite harmful."
As director of the Fairness for All Initiative, Robin Fretwell Wilson—the University of Illinois law professor who helped pass the Utah Compromise—advocates for what she sees as a common-sense, collaborative approach between religious liberty and LGBT groups. She said that since major lobbies on both sides would probably block a national-level compromise at this point, America is more likely to see more states try to pass Fairness for All legislation before the US Congress does.
"I think what we're going to see is states, one by one, saying, 'We're tired of this,'" said Wilson, who has recently been involved in conversations over antidiscrimination proposals in states like Ohio and Pennsylvania. As legislators grow weary of culture wars along with their constituents, "you're going to see the states respond to it whether the feds are going to or not."
It also remains unclear whether both sides would back this kind of national compromise. The CCCU, NAE, and the ministry leaders they've invited into conversation thus far have yet to get into the specifics of what kinds of protections would be included in a potential federal Fairness for All proposal.
Still, several prominent religious liberty advocates—including the Alliance Defending Freedom and the Ethics and Religious Liberty Commission (ERLC) of the Southern Baptist Convention—that opposed the Utah compromise model aren't on board with Fairness for All either.
Spokeswoman Elizabeth Bristow noted the ERLC's "longstanding policy that we do not support elevating sexual orientation and gender identity to a protected class."
Wilson warned against comparing potential Fairness for All legislation to existing policies that have led to high-profile "bakers and bathrooms" cases, most of which were enacted prior to the legalization of same-sex marriage and without input from both sides.
"To look at these older data points and rules only shows us that legislation did not take into account religious freedom," she said. "They weren't Fairness for All. They were sexual orientation and gender identity antidiscrimination statutes that did not answer the hardest questions."
Still, much of the momentum around LGBT advocacy also resists such compromise. In a speech in October, Brookings Institution senior fellow Jonathan Rauch described his pluralistic perspective as an outlier among the LGBT community:
I said reasonable religious accommodations are something we should embrace as a cause, not resent as a concession. At the time, I got hearing. But that door, which was never more than just ajar, has closed. The strong consensus today in the LGBT world is that religious accommodations are a license to discriminate and are by their very nature a concession.
Even without a specific proposal to parse, evangelical leaders are doubling down on the need for deeper discussion, as well as outreach to government partners and LGBT groups. As Wear put it: "We need to have this conversation now, and not when we're forced to."
While the Fairness for All legislation gets explored as a national option, state-level antidiscrimination bills are likely to reemerge in California and other states.
Several elected officials visited Biola this semester to meet with administrators and students—an unusual sight on the private university's Los Angeles campus. In the wake of SB 1146, the school formed a government relations team to improve its outreach. Such relationships allow lawmakers to see that faith-based schools are more than the caricatures in the headlines.
"It's been really healthy, but it's been long overdue," said university spokesman Lee Wilhite.
Now that they're playing catchup, Biola and fellow CCCU schools like Azusa Pacific University (APU) realize the importance of such proactive policy discussions. They're partnering together "practically and prayerfully" to address potential legal challenges ahead, said Jennifer Walsh, a dean and political science professor at APU.
In the university context, CCCU schools aim to secure their rights to hire Christian faculty, require chapel attendance, and incorporate their faith into campus policies and curricula. They anticipate how other organizations, from adoption agencies to churches, could risk similar legal threats.
Biola was among the Christian organizations that hosted a CCCU discussion on the possible Fairness for All proposal. "I'm not sure if, in the end, it's something we're going to agree to or not," said Wilhite. "But you have to try to applaud their effort to try to protect both groups.
"We'll know more on that in the months to come."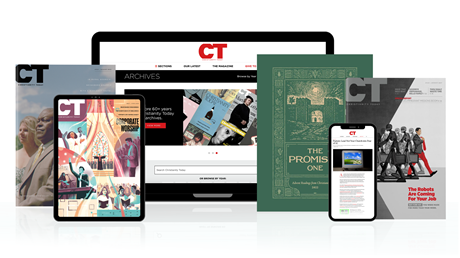 Annual & Monthly subscriptions available.
Print & Digital Issues of CT magazine
Complete access to every article on ChristianityToday.com
Unlimited access to 65+ years of CT's online archives
Member-only special issues
Subscribe
Fairness for All: Evangelicals Explore Truce on LGBT and Religious Rights
Fairness for All: Evangelicals Explore Truce on ...