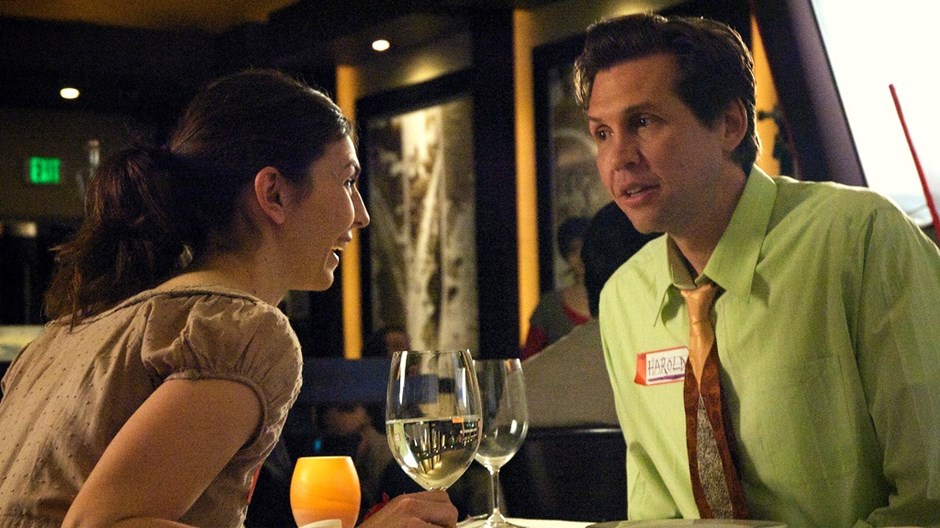 Image: Al Fernandez / Flickr
Married at First Sight is one of those extreme reality shows with a premise so far-fetched you can hardly believe it's "reality," yet there's something about it that compels you to watch. As the title suggests, it features three couples who are matched by a panel of experts and agree to get married upon their initial meeting.
While these brave souls may be the exception in the dating world, the show's popularity speaks to what may be a growing weariness with today's dating process.
In his standup comedy and his relationship book Modern Romance, comedian Aziz Ansari likewise marvels at his own parents' arranged marriage. He notes with some irony, "It was quicker for my dad to find a wife than it is for me to decide where to eat dinner." Ansari contrasts the community-focused way his parents met with online dating, which relies heavily on personal preference … and is growing more specific and niche than ever.
It's true, there's a specialty site for nearly every demographic: FarmersOnly.com, EquestrianSingles.com, VeggieDate.org, and even MouseMingle.com for Disney Parks fans. At these sites, as well as major ones like eHarmony and Match, singles have thousands of potential dates at their fingertips, to the point that it's difficult to know where to look and who to pick.
Dating portals put the responsibility on the individual to do the searching and selecting. This format is challenging because we're on our own—outside the social context of meeting through friends and far from the conventions of community matchmaking or arranged marriages.
In his book The Meaning of Marriage, Timothy Keller describes how the cultural view of relationships has morphed over the years from being community-focused to individual-focused. "The Enlightenment privatized marriage," he said, "taking it out of the public sphere, and redefined its purpose as individual gratification, not any 'broader good.'"
According to a recent article on dating trends in New York, some singles are pushing back against dating sites after being burned by the impersonal, inorganic side of meeting people online. According to a Pew survey, only 38 percent of those who are "single and searching" are signed up for one; the majority of singles are looking for love another way.
I was in the 62 percent who avoided online dating. There wasn't anything particularly noble or lofty about my decision. I have friends with online dating success stories, so I know it's a good fit for some people. I just wasn't convinced I was one of them.
For me, dating online felt like it stripped away some of the humanity of the process. Suddenly it becomes easy to reject someone you might connect with in real life based on superficial qualities. When you're faced with so many potential matches, you're tempted to filter people based only on the information on the screen. Prematurely balding? No thanks. Doesn't have witty answers to the "get to know you" questions? Moving on.
Perhaps more to the point, that kind of rejection works the other way too. I wasn't sure I had the wherewithal to ensure that I would treat these potential dates as human beings, not as commodities. But closing the door to online dating left me searching for other ways to meet new people. Luckily, a solution found me. It wasn't a new technological trend; it didn't require me to pay a monthly fee or fill out a profile. It was a method as old as the Bible: matchmaking.
I'd always rolled my eyes when well-meaning church ladies suggested setting me up. But as age 30 crept closer, I opened myself up to blind dates. I ended up going on nine in a row. Although the first eight dates proved mostly awkward and sometimes mortifying, I still appreciated being set up. Even when the dates flopped, I felt loved knowing that the matchmakers had made an effort for the sake of my potential happiness.
During my blind dating stint, I became intrigued enough by the idea of matchmaking that I did some research on it. My most fascinating discovery was on the role of matchmaking among Orthodox Jews. In previous centuries, the community's professional matchmaker would help orchestrate relationships between young men and women; these days, the matchmaker—or shadchan—usually has a less formal role, but the community remains involved in courtship.
The shidduch, or arranged marriage, often begins with a recommendation from family members or friends. After the matchmaker introduces the man and woman, the shadchan may help the couple work through issues that come up. As the relationship progresses, the shadchan steps back and lets them get to know each other as they decide whether to pursue marriage. The couple is expected to keep their families, the community, and the matchmaker updated on the status of the relationship.
Most of us won't be set up by a professional matchmaker or get hitched on a high-stakes reality show. In a society where unmarried adults are more autonomous than ever, it makes sense that we've taken on dating as a solo endeavor. At this point, involving our community seems potentially awkward, invasive, and complicated: My relationship is my business.
Still, since God designed the church to function as a body (1 Corinthians 12), none of our relationships operate outside the scope of connections with other believers. That's not to say that there's no place for online dating or that parents or friends should have the ultimate say. But singles benefit from the accountability of people who will speak the truth to them in love (Eph. 4:15).
God often communicates his wisdom to us through other believers when we have blind spots, and there is perhaps no other relationship as fraught with blind spots as dating. In my memoir, I Was Blind (Dating), but Now I See, I recount my quest to invite my friends and family into my relationships. When I couldn't figure out if "Mr. Paper-Perfect" was interested in me or whether I was being too swayed by "The Linebacker's" charm, I had people to advise me from a place of love and trust. Deciding whom to date and marry carries with it a heavy burden, and when we share that load with people who desire God's best for us, it can alleviate our anxiety and give us confidence that we're choosing wisely.
So what does it look like for healthy community involvement in dating relationships? If you're single, ask people you love to be involved in your dating life. If you're online dating, ask for input from trustworthy friends about which photos of yourself to post and what their impression is of people you've been matched with. If you're not dating and would like to be, consider talking to someone you trust about what you're looking for and ask if they know of someone you could be set up with. When you're in a relationship, solicit feedback from your family and friends, and ask them to pray for you.
If you're married, prayerfully consider introducing two potentially compatible single people you know, if they're interested in being set up. Ask your single friends how you can support them and pray for them. And then continue to support your friends, whether they remain single or get married.
In Orthodox Judaism, matchmaking isn't just doing a favor for two people; it's considered a mitzvah—a commandment, or religious duty. Setting a couple up is considered God's work, since the first thing he did after creating the world was to bring Adam and Eve together. As one Jewish matchmaker puts it, "Marriages are made in heaven, but we need matchmakers here on earth."
Stephanie Rische knows what it's like to be on the receiving end of matchmaking. She was set up by well-meaning matchmakers on nine blind dates (eight of which were royal flops). She chronicles these dates in all their mortifying glory, along with how God revealed his grace along the way, in her memoir, I Was Blind (Dating), but Now I See (Tyndale House Publishers, February 2016).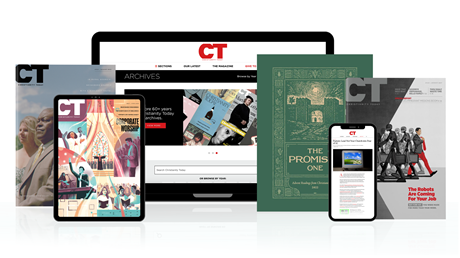 Subscribe to Christianity Today and get access to this article plus 65+ years of archives.
Home delivery of CT magazine
Complete access to articles on ChristianityToday.com
Over 120 years of magazine archives plus full access to all of CT's online archives
Subscribe Now
Bring Back Blind Dating
Bring Back Blind Dating