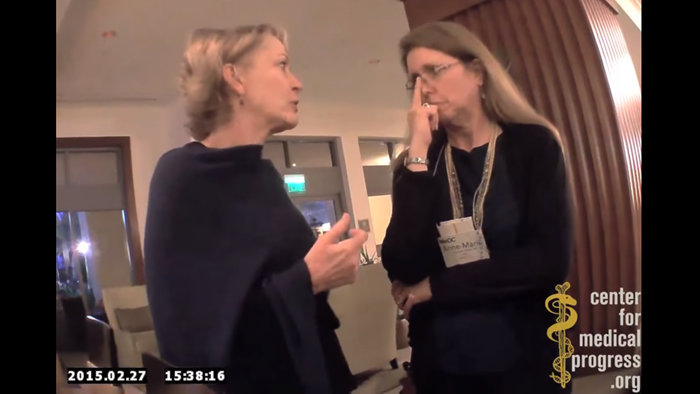 Image: Center for Medical Progress / YouTube
Last week, a Texas grand jury indicted activists David Daleiden and Sandra Merritt for allegedly using fake IDs and attempting to buy fetal tissue. Both of the Center for Medical Progress, the pair concealed their identities while attempting to frame/highlight the willingness of Planned Parenthood employees to sell fetal tissue, capturing their conversations on a series of videos first released last summer. Christianity Today reached out to Daniel K. Williams, a historian of the pro-life movement, and Focus on the Family president Jim Daly to provide their perspective on the ethics of the pairs' actions.
I watched in horror last year as undercover videos from the Center for Medical Progress (CMP) surfaced showing the alleged sale of baby body parts by executives at the nation's largest abortion provider, Planned Parenthood.
A few months later, I'm shaking my head in disbelief over reports that a Texas grand jury has indicted CMP's David Daleiden and Sandra Merritt.
The charges?
Tampering with a government document—in other words, using a fake ID—and attempting to buy fetal tissue.
The first offense is one for which minors around the country are regularly treated with a proverbial slap on the wrist—yet Daleiden and Merritt are facing felony charges. Meanwhile, Daleiden's misdemeanor charge of attempting to purchase of human tissue seems to beg the question: why aren't the alleged sellers being held to account?
This is a breathtaking example of government hypocrisy. The situation facing CMP is evidence of the upside-down understanding of right and wrong in our culture. How else can we explain it when we are provided seemingly irrefutable proof of heinous crimes ...
1