true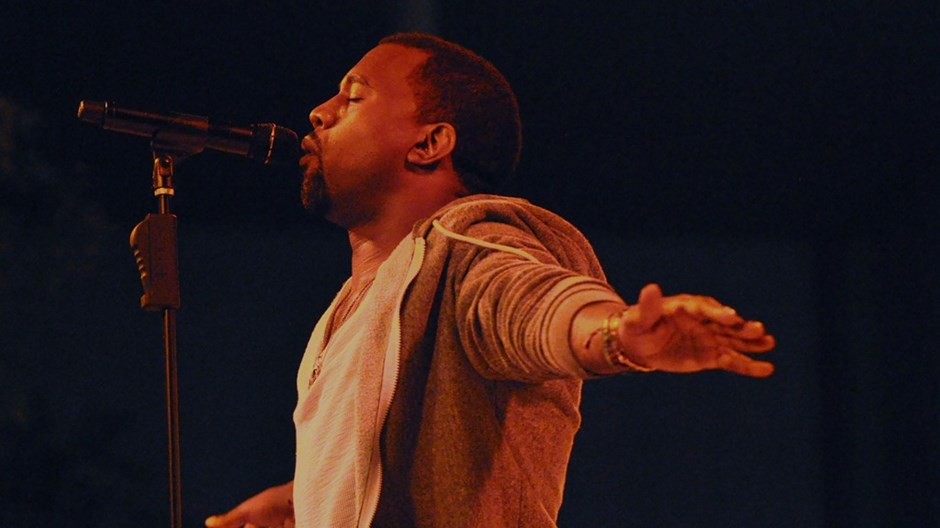 Image: Jason Persse / Flickr
Earlier this month, rapper Kanye West described his latest release as "a gospel album with a lot of cursing."
The phrase exemplifies the sense of confusion and apparent contradiction surrounding The Life of Pablo—which came out February 14, after lots of hype and speculation. Christians also wondered about what was to come from the famous husband of Kim Kardashian (and foil to Taylor Swift): How much gospel will be in this "gospel album"? Who exactly is Pablo?
For starters, it isn't a typical album in any sense. Following its digital release, it has yet to be transferred to a physical format (no CDs, no vinyl). The Life of Pablo is not, and may not ever be, available for purchase. So while we're told the album exists, it requires a certain amount of faith to experience.
It is not available on iTunes, Amazon, or Spotify. No man cometh unto The Life of Pablo except through Tidal—the online music-streaming site run by Kanye's figurative "big brother" Jay-Z offers the only legal way to listen to the project.
During the final months of production, the album went through a spiritual journey of its own, rumored to originally be titled So Help Me God, then SWISH, later confirmed as Waves, and finally The Life of Pablo.
It's the latest entry on a lengthy timeline illustrating Kanye's use of Christian themes and imagery in his work. Occasionally such efforts have been viewed by believers as an earnest search for truth. The song "Jesus Walks" from his debut album was nominated for a 2004 Stellar Gospel Music Award.
And just as often, Kanye's ideas are seen as outright blasphemy. That Stellar Award nod was later rescinded after the threat of protests about vulgar language contained within the song and the rest of The College Dropout. He also caught hell for his "I Am a God" track from 2013's Yeezus album. The title was initially explained as a reference to Psalm 82:6 ("I said, 'You are gods, sons of the Most High, all of you'") and later noted as being as bold and indefensible as it appeared.
But many Christians who proclaim the scandalous grace of the Gospels seem to be willing to extend an olive branch to even the most outrageous offenders. For some, The Life of Pablo qualifies. It has an intriguing, possibly religious title. It includes contributions from notable Christian artists. The artist's ever-bubbling Twitter stream bursts with tweets that confess sins while affirming his need for forgiveness and redemption.
It also carries an "Explicit Lyrics" label, a braggart's swagger, and feeds the fears of those concerned about the mixed messages it will send less mature and discerning listeners. So how should followers of Jesus approach The Life of Pablo and the artist behind it?
This Is a God Dream
The easiest entry point for believers will be the first track on the album. "Ultralight Beam" is more or less the public prayers of its authors and performers. It begins with an audio recording from a viral video sensation known as Natalie the Great. In the first 30 seconds of TLOP, four-year-old Natalie is heard praying to Jesus and against Satan.
The song then moves into Kanye's verses asking God to deliver us serenity, peace, and loving while embracing the spirit of the prayer. Next, a choir sings psalm-like cries to Jehovah in the midst of doubt and depression:
I'm tryna keep my faith
But I'm looking for more
Somewhere I can feel safe
And end my holy war
I'm tryna keep my faith
Singer Kelly Price questions the depression and persecution that surrounds her. Chance the Rapper then provides lines (with some profanity) that outline his career ups-and-downs alongside attributions of glory to God.
The song, produced by Derek "Fonzworth Bentley" Watkins of BET's Sunday morning gospel show Lift Every Voice, ends with Kirk Franklin. In one of the most recognizably Christian moments on the album, the gospel legend steps in to proclaim this song-prayer is for "everyone that feels they're not good enough" or that "they're too messed up." He says, "You can never go too far when you can't come back home again."
"Ultralight Beam" became an album standout after Kanye performed it on Saturday Night Live the night before its release. He concluded the song by laying prostrate on the stage while Franklin entered to extend his hand and repeat the prayer over him.
Franklin, who previously drew Christian criticism when he featured "secular" singers R. Kelly, Mary J. Blige, and Bono on his 1998 version of "Lean On Me," became publicly connected to the project weeks before, when rapper 2 Chainz posted photos and Snapchat videos of the Grammy-winning gospel singer in the studio with Kanye and friends. Those clips caused Christians to question whether Franklin's presence implied an endorsement of Kanye or his new album.
Kanye is "my brother I am proud to do life with," he said on Instagram. "To a lot of my Christian family, I'm sorry he's not good enough, Christian enough, or running at your pace...and as I read some of your comments, neither am I."
Fellow gospel singer Crystal Lewis also appears on the album, blindly invited in as a session singer by Anthony Evans Jr. (the crooning son of pastor Tony Evans). Lewis shared a photo of her and Kirk Franklin from the recording studio, hashtagged #kirkandkanye. "Even I had the crazy people commenting on Facebook about a picture I posted," Lewis said, following the criticism surrounding her involvement. "I had people get mean and say really hurtful, horrible things."
Lewis, who has released more than 20 albums during her decades-long Christian music career, also collaborated with Kirk Franklin on that somewhat controversial "Lean On Me" record years ago. She said while Kanye's album is not "gospel" in the traditional sense, that doesn't mean Christians should immediately dismiss it. "I think that we are so guilty, humans in general but Christians in particular, of putting God in the smallest personal box that we can. The gospel is not contained in a specific genre or category."
At the same time, Lewis knows not all Christians will be comfortable consuming The Life of Pablo. Her advice? "Don't listen to it. Don't buy it." It's an answer she admits she may not have given 15 years ago. As an artist, she finds inspiration in music across genres and styles, but she says she has grown to understand not all her fans will appreciate the same things as her.
"I know what conviction feels like and I'm going to allow myself to feel that. I'm not going to tell the Spirit 'no' when he says 'That's not good for you,' Lewis said. Listening to an album like TLOP "should be taken on a person-by-person, individual basis."
WHICH / ONE
Is the rest of The Life of Pablo as Christian as "Ultralight Beam"? Not exactly.
It's not Beautiful Eulogy's worship rap or the mainstream ministry you might hear from Lecrae. Nor does it reach the depth of a work like goodkid, m.A.A.d. city from fellow secular-yet-seeker Kendrick Lamar (though he does rap some guest verses here).
Still, those inclined to find the humanity behind the celebrity will hear a man who mourns a loss of intimate relationships with friends and family. His marriage is not perfect. His ego is out of control. He's prone to fits of rage when he's off medications like Lexapro.
He even admits to having something of a "double mind" by adding the words "WHICH / ONE" to an early album cover. This theme runs through the music. The Life of Pablo? Which one? Picasso, Escobar, or the Apostle Paul? In audio reportedly recorded backstage at SNL, Kanye mentioned all three.
Those inclined to find the humanity behind the celebrity will hear a man who mourns a loss of intimate relationships.
And which kind of artist is Kanye? Does he want the family life from the wedding photo on the left side of the album art or the big behind of the model in the picture on the right? Perhaps "WHICH / ONE" also echoes Paul's transparency when he writes in that, "For I have the desire to do what is right, but not the ability to carry it out."
Armond and Doc, two podcasters involved in the Christian hip hop scene, discussed the album on a recent episode of their show, Clock Radio Speakers. They focus on a three-song run near the end of The Life Pablo, saying these tracks provide some of the most authentic moments on the album.
The song trio begins with "FML" in which Kanye sings "God I'm willing / To make this my mission / Give up the women / Before I lose half of what I own / I been thinking / About my vision / Pour out my feelings / Revealing the layers to my soul, my soul." The darkness continues with "Real Friends" and "Wolves" where the rapper laments relationships that are either fake or predatory.
"With Kanye we're getting a relatively unfiltered view," Doc said on the podcast. "You want real? Here's real. You want to know about your favorite artist? Here's everything about your favorite artist. He's almost gone a little too real for some people."
Ultimately, despite Kanye's characterization, most Christians wouldn't classify TLOP as a gospel album. But for those who choose to listen (or even simply choose to follow the coverage), it can definitely serve as a springboard for gospel conversations. We can ask listeners what "gospel" means to them and identify places in the album that reflect Kanye's vulnerability and need for a Savior. For Christians, this album reminds us to pray for Kanye and all who are fighting their flesh despite a desire to be more like Jesus. We can pray too for believers like Kirk Franklin and Fonzworth Bentley who are walking alongside him in the hip hop industry.
Since its February 14 soft release on Tidal, the lyrics, song sequencing, and artwork for The Life of Pablo appears to have changed. Because it has a single, digital distribution point, it may be, as the New York Times notes, an unfinished effort. The artist even promised to "fix" the song "Wolves" after millions had already heard it.
Perhaps both Kanye West and The Life of Pablo are works in progress.
Aren't we all?
Jason Bellini, aka Sketch the Journalist, is a freelance hip hop writer living in the thriving country metropolis known of Cut-N-Shoot, Texas where he covers Christian rap for the Houston Chronicle and Wade-O Radio.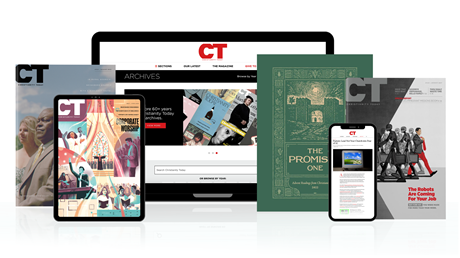 Annual & Monthly subscriptions available.
Print & Digital Issues of CT magazine
Complete access to every article on ChristianityToday.com
Unlimited access to 65+ years of CT's online archives
Member-only special issues
Subscribe
Kanye West's Work-in-Progress
Kanye West's Work-in-Progress