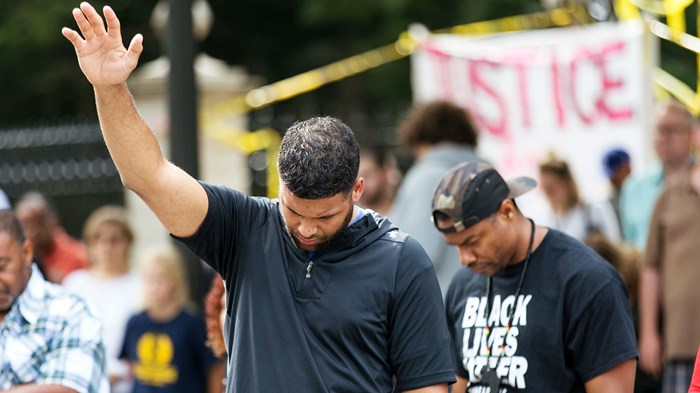 In the past week, three cities have been rocked by gun violence. Alton Sterling was fatally shot by police Tuesday in Baton Rouge, Louisiana. Philando Castile was killed by police Wednesday during a traffic stop outside St. Paul, Minnesota. The next night, a dozen police officers and two civilians were shot during a protest in Dallas.
The back-to-back tragedies led to a national outcry, including from Christian leaders.
Evangelicals are among the groups least likely to support Black Lives Matter, according to a 2015 Barna Group survey. Yet plenty of pastors joined the chorus of fear, frustration, and grief on social media and also plan to address the recent events in church on Sunday.
CT asked pastors near Baton Rouge, St. Paul, and Dallas how they plan to minister to their congregations after this week's incidents.
Donald Hunter, New Beginning Baptist Church, Baton Rouge, Louisiana
Donald Hunter, an African American pastor in the city where Alton Sterling was killed, said he'll be preaching this Sunday on Psalm 11:5: "The Lord examines the righteous, but the wicked, those who love violence, he hates with a passion."
"Most of us have a misconception about Christianity, and that is if you're a Christian, you're not supposed to have trouble in your life or community," he told CT. "But look at Christ—he had trouble from the day he was born." Hunter said he'll also draw from Psalm 34:19: "The righteous person may have many troubles, but the Lord delivers him from them all."
"When we endure such things as murder—whether it's police officers or we kill one another—the challenge we have is whether we will submit ourselves to God and ...
1