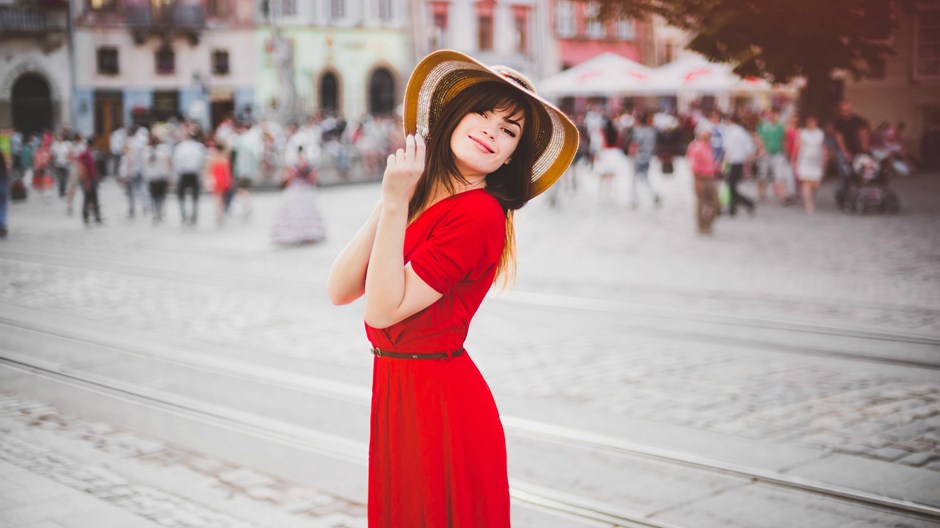 Image: Shutterstock
This post is part of a weekly Her.meneutics series called The Sex We Don't Talk About, designed to feature female perspectives on aspects of sex and sexuality that can go overlooked in the church.
Thoughts of menstruation take me back to that fated day when I first bled. I can still feel my anger and confusion. It was not a long-awaited sign of adulthood for me; rather, it felt dirty, shameful, and unwelcome.
I deeply disliked the bodily experience that I would share with women everywhere, that would punctuate so much of my life, bringing with it the possibility of pregnancy. I'm sure it was addressed in health class, but ashamed and nervous, I remembered nothing.
In her book Sexuality and Holy Longing, sociologist Lisa Graham McMinn indicates that, historically speaking, I was not alone in my disgust over my period. She writes:
The collective shame and hate of menstruation that women share has emerged partly out of a long-running history of considering femaleness inferior to maleness. Many cultures considered female sexuality not only as being dangerous but as causing women to be frail, irrational, and illogical. By the time humanity reached the Victorian era, Western women had long accepted femaleness as a curse to be borne but not celebrated.
But it turns out, there's not a biblical basis for such a "curse." A closer look at Genesis 3 shows that God did not curse the man or the woman, but rather cursed the serpent and the ground (3:14-19). Women's pain in childbirth came as a result of the fall, not as a curse from God.
Especially as we have become more equipped than ever to learn about our bodies, hormones, and cycles, it's time for this unfortunate "curse" nickname to end. Wouldn't it be better to bless our bodies rather than curse them, to celebrate the unique power of our female physique?
God equipped women with the capacity to carry life and to give birth. But the gift of menstruation extends for years before and after childbirth, and to women who may not ever have children. This cycle serves us beyond reproduction. Menstruation offers us our body's own calendar, a physical reminder of the need to push ourselves and work and also to rest and reflect.
Despite what we hear about a 28-day-cycle, the timing naturally ranges from 21 to 36 days in most women. Those of us who chart our cycles (something I began doing once I got married, but wish I had started back in the early years when I dreaded, hated, and misunderstood my body) come to recognize our body's rhythms throughout.
Rather than resigning to bad moods and a short temper once our time of the month comes, we can adjust. By knowing our bodies, we are able to anticipate when we need to scale back and rest around our periods. During the early weeks of our cycle, when we have more energy and creativity, we can go all-out with activities, meetings, collaboration, and projects. We can use our cycles to our advantage. Much of life flows quickly forward, and we have little "built in" time to reflect back and then look to the future.
Menstruation also signals completion, that things begin and end. I've often thought of wearing a festive red dress when I have my period to celebrate this time, that another cycle is over, that another one is coming.
Though we may not endorse her views, Gloria Steinem makes an apt (and exaggerated) point about celebrating the perks of our cycles in "What if Men Could Menstruate":
So what would happen if suddenly, magically, men could menstruate and women could not? Clearly, menstruation would become an enviable, worthy, masculine event: Men would brag about how long and how much. Young boys would talk about it as the envied beginning of manhood. Gifts, religious ceremonies, family dinners, and stag parties would mark the day. To prevent monthly work loss among the powerful, Congress would fund a National Institute of Dysmenorrhea. Doctors would research little about heart attacks, from which men would be hormonally protected, but everything about cramps.
There's nothing keeping us from having a proud, strong, positive approach to menstruation. Indeed some health campaigns and feminine product ads are doing just that. In India, where women are barred from entering temples because they might be menstruating, student activists responded with an open letter and the hashtag #HappyToBleed, which soon became viral because women from around the world joined. And NPR called 2015 "The Year of the Period" because of another hashtag, #PeriodsAreNotAnInsult and the surprising prevalence of menstruation in the media.
But even a positive mindset toward our cycles doesn't always change the painful realities for women with health conditions related to menstruation and their reproductive organs. I've often been fascinated that the synoptic Gospels write about a woman who had been bleeding for 12 years (Matt 9:18–26, Mark 5:21–40, Luke 8:40–56). Though her condition was not named, and likely not known, this description speaks to symptoms of women with continual bleeding due to Polycystic Ovarian Syndrome. This relatively common hormonal issue affects between 1 in 10 and 1 in 20 women of childbearing age.
In the Scriptures, we read that Jesus, on his way to heal a dying girl, pauses to acknowledge the healing of a bleeding woman. She had been isolated socially, physically, and spiritually for years because of her bleeding. Jesus declared her clean. Before rushing on to heal the dying girl, he wanted to publicly praise the bleeding woman's faith. Jesus cared about her bleeding.
Because of the Fall, our bodies are broken. For some, uterine linings do not shed regularly as they were designed; women experience infertility, endometriosis, hormonal imbalance, and even more. Unfortunately, we often respond to these painful realities with shame and silence. Perhaps, given the recent greater freedom in our society to speak about menstruation and other topics, we can become more open to one another, seeking to let go of the shame. And through that communication, maybe we can help each other face these and other life events with solidarity and support as women together.
The first time I got my period as a young woman, it was a source of anxiety and dread. But when my period returned more than a year after giving birth, I was able to welcome it with joy. After my second first period, I wore festive red during the days I bled, feeling like I greeted an old friend who gives rhythm to my life.
This excerpt has been adapted from The Book of Womanhood, chapter 6, "Body Parts and Life-Giving Red: Embracing Our Sexuality."
Amy F. Davis Abdallah, PhD., is passionate about life. She is a wife and mother who writes, teaches, speaks, leads, and mentors in the United States and abroad. Woman, the rite of passage she pioneered for young women, has been transforming and empowering its many participants for several years. She is also an associate professor of Theology and Bible at Nyack College. Find her on the web at amyfdavisabdallah.com and on Twitter @amyfdavisa.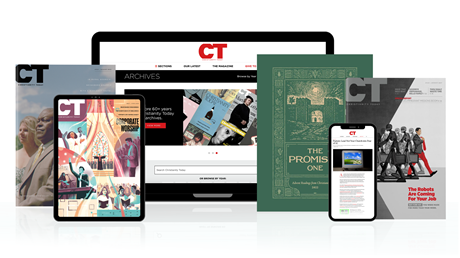 Subscribe to Christianity Today and get access to this article plus 65+ years of archives.
Home delivery of CT magazine
Complete access to articles on ChristianityToday.com
Over 120 years of magazine archives plus full access to all of CT's online archives
Subscribe Now
How I Learned to Love My Period
How I Learned to Love My Period