true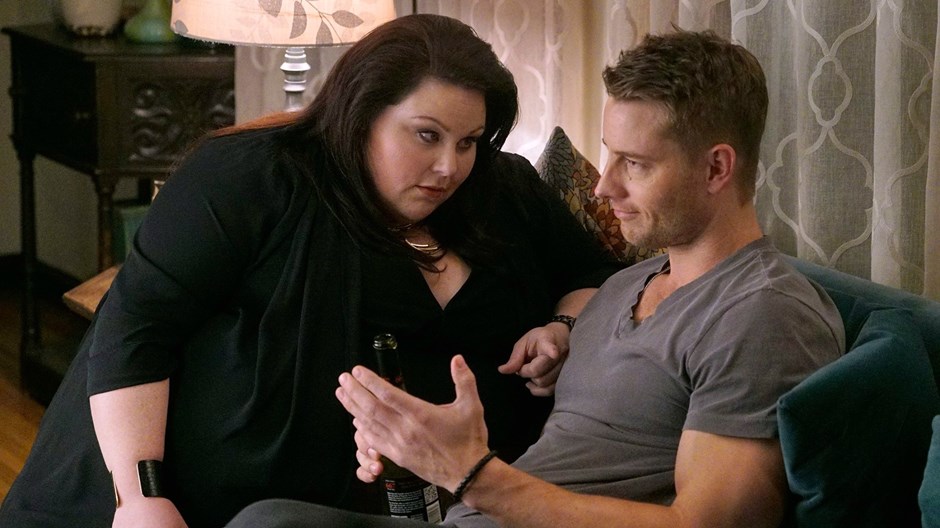 Image: NBC Universal
When I watched previews for NBC's new drama This is Us over the summer, it was immediately apparent that I would be able to see myself, or at least a version of me, in this story line. Actress Chrissy Metz plays one of the show's leads, and the initial clips showed her teetering on the bathroom scale, crying and arguing about her body, and resisting the birthday cake in the fridge.
Metz's body type looks more like mine than anyone I'd seen on screen before. She wasn't just overweight compared to typical Hollywood sizes—she was big enough to probably have trouble finding clothes even at a place like Lane Bryant. This kind of representation was enough to get excited about; however, I wonder, "Does the fat character have to be obsessed with losing weight?"
We see Metz's character—Kate Pearson—at different stages through her life, and scene by scene, my initial criticism started to loosen. Even at eight, Kate's already navigating her chubby size and trying to figure out thinness. Oh, that was me. Adult Kate resists flirting, thinking it's impossible that someone is attracted to her. That is me too.
When I tune in on Tuesday nights—when the show beats out baseball and The Voice to become the highest-rated program on the network—I can count on stories that allow me to remember that feeling of hopelessness as I anticipate Kate's own journey to discover the goodness in herself and her body.
This kind of empathy doesn't come from just any TV show or just any cast of characters. According to one reviewer, while the show may be overly sentimental, the goal of creator Dan Fogelman is "to elicit a genuine emotional response in both his characters and viewers, and pull them all a little closer to what's really important in life—their beating hearts."
This Is Us has a unique blend of drama, comedy, and mystery that works because of how the storytelling chases after questions about personal and collective identity. We see each of the show's main characters—who share a birthday and, as we discover, a lot more—on a search to understand who they are.
Having things figured out? We don't understand that. That's not us. Not knowing what's going to happen? Not really understanding the past? That is us.
Scenes flash back and forth from the present to the past, but we're missing lots of puzzle pieces in between and we're waiting to hear the story behind strained relationships, lost dreams, and confusing details. Each character is likeable enough and full enough that we want to see them figure themselves out as we watch along.
There's a reason This Is Us is also the most-talked-about show on social media this fall. The setup is a surprise, but we know this feeling well. It is not much different in our own lives. Despite the questions and strained relationships and incomplete pictures of our past, we still strive to figure out how to reconcile those early wounds that forever shaped us. Beyond our individual selves, this same pattern plays out in our families, our churches, our communities, and our nation at large.
All it takes is a quick memory for us to confront the past, reminding us that we never really healed and our knowledge of our beginnings and our in between is incomplete at best. We brace ourselves for the coming holidays and wonder what old thing is going to be brought up and cause strife in the middle of a dinner at what is never a Hallmark-movie celebration. We live most of our days in the messy middle between old wounds and the anticipated redemption we believe is promised by God.
The show's creator, Dan Fogelman, says, "The show is always hopeful, even though it's heavy and not everything is perfect." Maybe the twists and endings, which hit us as a surprise during the first few episodes of the season, aren't entirely unrealistic. Though employed for dramatic effect: abandonment, neglect, separation, and secrets happen in our lives all the time, forcing us to adapt and shift. And we know God, the divine showrunner, is always orchestrating some ending we can't yet see.
As Christians, our faith gives us a framework to acknowledge and work our way through the brokenness in our lives, families, and relationships—knowing that God works his redemption in unexpected ways.
I am rooting for Kate. Rooting for her to find hope and redemption and joy. Rooting for the deep insecurities planted in her childhood by a well-meaning mother or insensitive friends to be vanquished by truth and light and love. Maybe you're rooting for Kevin to feel seen in the small ways that matter, for Randall to find the missing pieces of his story, or for Jack to please just show back up in the present and prove that the alcoholism he battled didn't win.
At the end of 1 Corinthians 13, we read, "For now we see only a reflection as in a mirror; then we shall see face to face. Now I know in part; then I shall know fully, even as I am fully known. And now these three remain: faith, hope and love. But the greatest of these is love" (vv. 12–13). Bringing up the "love chapter" is perhaps fitting for a show whose greatest criticism seems to be its sentimentality, but the truth remains. The people we meet on This is Us do not see their past or the future clearly, and neither do we. But we believe in the hope that we will one day. We watch the characters on This is Us choose love for their families in the face of all the questions and pain.
God promises beauty for ashes, hope for despair, and gladness for mourning. We love to tell the stories of the beauty and hope; we don't often tell the story of the in between times when we are waiting. This Is Us tells us that story and invites us to eagerly anticipate redemption. May we hope as earnestly for ourselves, our neighbors, and our country. May our preconceived ideas about how someone should be past an old hurt not hinder our ability to empathize with deep wounds and cheer them on towards the healing and wholeness found in Christ.
J. Nicole Morgan lives near Atlanta, Georgia, where she is currently writing a book on fatness and faith to be published by Fortress Press. Her work centers around body diversity in the church, specifically the way a fat-positive church is better able to love all of our neighbors. Find Nicole @jnicolemorgan and on Facebook at Fat Faith.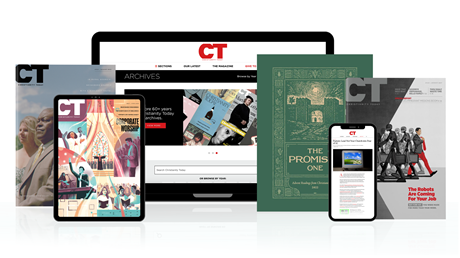 Annual & Monthly subscriptions available.
Print & Digital Issues of CT magazine
Complete access to every article on ChristianityToday.com
Unlimited access to 65+ years of CT's online archives
Member-only special issues
Subscribe
I Saw Myself in 'This Is Us'
I Saw Myself in 'This Is Us'