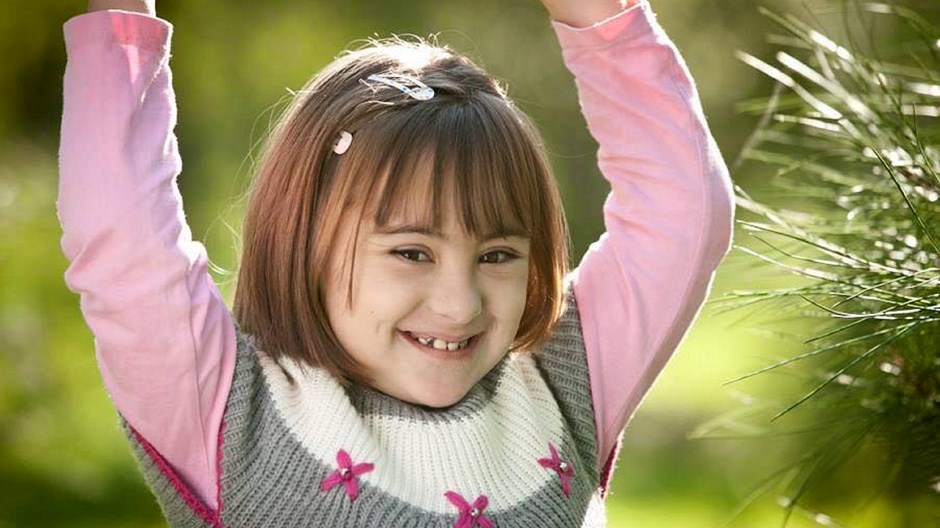 Image: Cydil Waggoner
As a Christian, Ada Kita of Tirana, Albania, wanted to find a way to demonstrate the compassion of Jesus to her city. Initially, she considered founding a program for the thousands of children living on Tirana's streets. Eventually, though, she and her husband, International Church Fellowship (ICF) pastor Altin Kita, found insight into a forgotten population in an unexpected place: their own family.
In 2004, Altin's sister Valentina gave birth to her son Jonathan, a child with Down syndrome. In Albania, if parents discover their child will have Down syndrome prior to birth, medical professionals encourage abortion or provide information about planning for the child to be raised in an orphanage. When parents like Valentina keep their children, they have little or no financial, emotional, and instructional support.
"My sister was heartbroken," Altin said, recalling his nephew's diagnosis.
In 2008, however, with help from ICF Tirana, Ada and her friend Annette Van Gorkum of the Netherlands co-founded the Jonathan Center: Albania's premier organization for development, care, and advocacy for individuals with Down's and their families. Together, they are changing how people in Tirana and other cities in Albania view children with Down syndrome.
'The Children Are Not Seen as Worthy'
Altin admitted that before Jonathan was born, he didn't even have words or a name for Down syndrome. He knew that something was different, but he didn't know why or how to interact with people with Down's—it was so rare to see them out and about. Even discussing the subject was taboo.
Ada blames the vestiges of communism for the pervasive, negative attitude regarding Down syndrome. Although there's superstition in the villages about the syndrome being a punishment or bad omen, Ada said it's an institutionalized prejudice that often begins with how health care professionals in the city communicate to parents and patients.
"The children are not seen as worthy of anything," Ada said.
Following Jonathan's diagnosis, Ada searched online for resources on caring for her young nephew; however, most of the information was written in English, and there was also no infrastructure to implement the therapies suggested. Creating a good life for Jonathan seemed almost impossible. But as Ada helped Valentina and Jonathan, she found they weren't alone in their struggles.
In 2005, meanwhile, Annette Van Gorkum traveled from the Netherlands to Albania with a Christian outreach group. During her visit, Van Gorkum recalled seeing a man with Down syndrome, whom she guessed to be about 20, begging for money on the street in Tirana. She didn't see a reject; she saw a strong person with potential who wasn't being given a chance to participate in a society that ignored his humanity.
While working in Albania, Van Gorkum and Ada met and shared each other's concern for the future of Albanians with special needs. Neither of them had experience with advocacy or training in the subject, but they both recognized an avenue for service.
"When you hear the stories about the children, your heart cries," said Van Gorkum.
After conducting a survey of local families, Ada found all the information she needed to direct her energies in meeting the community's needs. Families with children with Down syndrome shared that they weren't accepted by their neighbors and didn't know how to help their children succeed.
In March 2008, then, Van Gorkum and Ada began discussing how to establish a place of comfort and enrichment for families of those with Down's. By November, the first group of interested parents and professionals met to discuss how to meet the children's needs, and the Jonathan Center was born. Within a year, it was the leading national training center for the development of children with Down's.
In the beginning, patients met in an indoor playground from 9-11 A.M. They had a doctor and psychologist who met with the families. Interest in the center soon grew, and they had to find a larger, more permanent space as well as a bigger staff that could work throughout the week. Services cost a small fee, but Ada said she'd like to get to a point where families could come for free.
Registering as a nonprofit in 2011 enabled the Jonathan Center to apply for grants and expand its services. Currently, the center operates with only seven salaried employees, who handle psychological and physical evaluations, art and music therapies, life skills training, family assistance, and scheduling. The 2017 budget is approximately $93,000 USD. Ada serves as the director handling daily operations, and co-founder Van Gorkum remains closely tied to the center by helping secure funding.
Churches Set the Example for Inclusion
As a pastor, Altin views concerns of social justice, like those that the Jonathan Center is seeking to address, as a Christian duty. "We need to tell the world that these people are created in God's image," he said. "If we don't do it, who will do it?"
Altin's church is a part of Albania Network 2020, a national movement of new, evangelical churches in the country. To spread the message of inclusion and hope, churches associated with the network participate in awareness events like "buddy walks" and recruit volunteers to visit with the children. Ada said volunteerism is new in Albania, and getting people in touch with those affected by Down syndrome removes the fear people have about how to act.
"Our church has been a pioneer in this area," Altin said.
Because ICF Tirana is a model for modern church planting in the country, Altin said it's an exciting time to watch the church grow, but he feels responsible for setting an example for how Christians should serve those in and outside the church. Part of that obligation, Altin said, is understanding the demographics of their country and responding in kind.
But it's not just Altin's church that's helping the Jonathan Center achieve its goals. According to Ada, the government hasn't opposed the Jonathan Center, but it isn't backing it either. Instead, most funding the Jonathan Center receives comes from churches both local and abroad. Without them, the center could not continue.
Changing the Culture as the Christian Minority
The Jonathan Center, though run and supported by Christians, is not a Christian organization; if it were, it would exclude Albania's Muslim majority. Historically, Albania has been 60 to 70 percent Muslim, and it was declared the first atheist state in 1967. After the fall of communism in the early 1990s, however, young people who had grown up without formal religion faced a time of searching that was now legal.
Both Ada and Altin fell into that category, converting to Christianity from Islam during their teen years. They pray for those who come to the Jonathan Center, but they don't preach because they don't want to do anything to alienate people looking for help. When people ask about the motivation behind running the Jonathan Center, however, Ada and other Christians at the center share that it's the love of Christ that dignifies all human life.
Since the Jonathan Center opened, Ada has represented families and advocated for their children in hospitals, school administration offices, and even at the national legislative level.
"[Parents] will stop her in the road," Altin said. "And they will tell her that now they're not afraid to walk in the street with their children anymore."
Ada said there's still much more work to do in changing the culture to integrate and accept people with Down syndrome—but with the church alongside her, she's hoping to see that work through. "At the end of the day, they know we're all wonderfully and fearfully made," Ada said. "That's why we do it."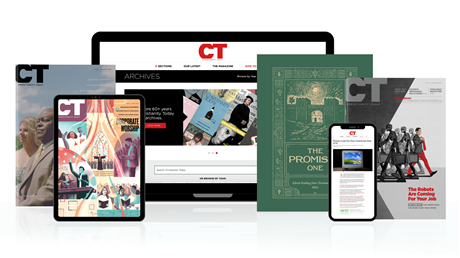 Subscribe to Christianity Today and get access to this article plus 60+ years of archives.
Home delivery of CT magazine
Complete access to articles on ChristianityToday.com
Over 120 years of magazine archives plus full access to all of CT's online archives
Subscribe Now
In Albania, the Church Is Overturning Down Syndrome's Stigma
In Albania, the Church Is Overturning Down Syndrome's Stigma