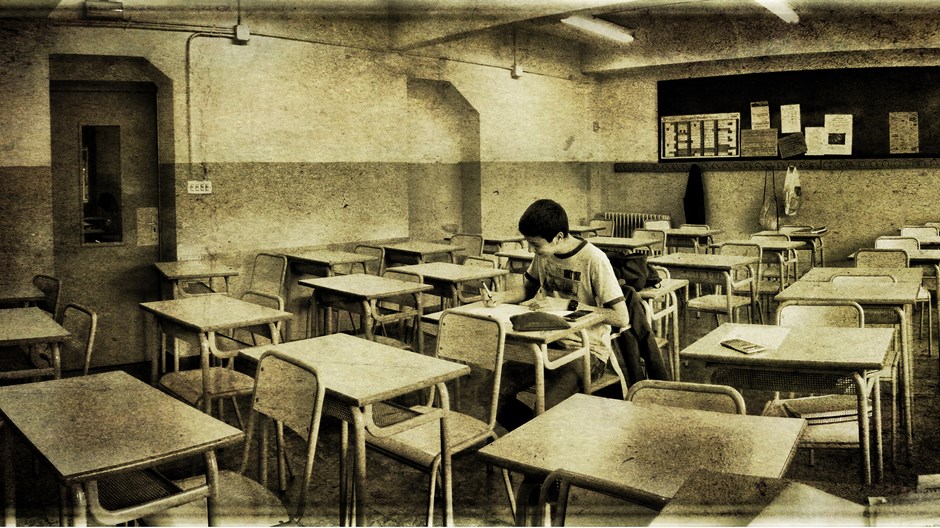 Dr. Andrea Ramírez recently invited Cecilia Negron-Martinez to discuss how parents and teachers can help students to prepare for standardized tests at school.
Cecilia Negron-Martinez has worked in the Chicago public school system for almost thirty years. She also serves as an Associate Pastor for Church of God and is pursuing a degree in Biblical Studies via Pentecostal Theological Seminary. A mother of two, Cecilia has been married for 26 years.
Cecilia, you've work in the Chicago public school system for almost three decades. All the while, you've been involved in ministry at your church, and alongside your husband you've raised two beautiful daughters. You've certainly lived out your personal motto: I was born to do great things and those great things are to serve others and to serve God.
Recently the NHCLC helped you host an event in Chicago to help prepare Latino parents and students for state assessments at the end of the school year. Sometimes there can be a negative perspective on tests and assessments, so we were eager to encourage students to know that tests are just one way to get information about their progress, but not a part of their identity. Their identity is in Christ. We encourage families to participate in state-based tests since they provide valuable information to teachers and schools which shape student instruction. Can you share with us what can parents do to help their students get ready for tests?
First of all, I want parents to understand that tests are not the enemy and neither are the teachers. The teachers want students to do well and there are a few things that parents can do to prepare students for testing. They can help students get to bed a bit earlier than usual, and they can talk with their children about the tests. So often students come to school nervous about assessments. Let them know it's just a way for people to "know what you know." Another best practice is to make sure students eat a good breakfast.
At our school, we have mints available for the kids during testing, which can aid with concentration. We encourage them to bring water for their desks. And the teachers create a really relaxed environment. I encourage parents to pray for teachers as well as the students. There's been a lot of negativity surrounding state testing lately, but you know what? We have to be positive people in this discouraging world.
I have to admit, I serve in a great school. We're predominantly Latino families and it's nice to see the parents really getting involved. They care, the teachers care, and the administration cares. It takes a family to raise those children. If we all can be positive, the test season can be joyful. Before your children before they leave for school on test days, remind them: "Go out there and do the best that you can! You are blessed and highly favored!" They'll believe you, and they'll be light in the world.
Parents can also help students prepare for tests by getting them to school on time. They can help lay out clothes the night before to ensure the morning doesn't feel hurried. I love how you're lifting up the role of the parent and encouraging them to pray with their child. That's such a blessing.
Parents' attitudes impact students' attitudes. If the parent is really nervous about testing, the child will be nervous. We can help them see a test to show what they know, which will help teachers discover how they can better support their education and get them ready for more learning.
Yes, we can let children know it's okay not to know everything. We adults don't know everything either, and it's okay!
Absolutely. And God empowers us in the learning process. Jesus calls us to love the Lord with all of our soul, with all of our heart, with all of our mind. Often our focus can be heavier on loving the Lord with our souls and hearts and can neglect loving Him with our full mind. Scripture also commands us to "study to show yourself approved unto God" so that we can "rightly divide the word of truth." We can model a positive attitude towards testing for our children, and it will serve them well in life. Any job they undertake will require at some point that they prove they have mastered certain skills and concepts. We want our students to be prepared for testing, not to fear it.
That reminds me of the testing stress teachers often experience. Many educators are now being evaluated on how well their students test. Without a positive attitude and trust in God, this can create a very stressful environment for adults as well as children.
Yes. I've written about ESSA (Every Student Succeeds Act) before, the new federal education act which empowers states to guide accountability for local public schools. States are designing new accountability systems, including teacher evaluations. So I encourage readers to reach out to their state legislatures about concerns over testing or evaluations. It makes a difference when parents and teachers talk to their state legislatures about shaping local education practices. In this way, parents can act as advocates for their children and advocates for teachers. We can advocate for all impacted by public education, as ambassadors of our God and king.
In our Chicago-area congregation, we're working to build bridges between the church and the school. Schools need our influence, our positivity, our prayers for the teachers. We need to build bridges and let parents know the teachers are waiting for them to get involved, to ask questions and offer support.
If a parent is nervous about talking to a teacher (I'm sure you've run across that), what advice would you give to that parent?
I get that question often! The first thing I recommend is to write a note and send it with your child. Also, teachers now all have email addresses, so you can email your teacher any time of day or night. You can also ask to meet with a teacher before school or after school. Teachers know that parents are the key to success. Education starts at home. Teachers dream of parents making communication connections with them! It's vital for student success.
Many schools also have an online parent website or phone app which allows access to classroom grades. Teachers want parents to know about these portals and use it to stay on top of student progress.
Thank you, Pastor Cecilia, for sharing your insights on preparing for testing and the encouragement to speak life over our students.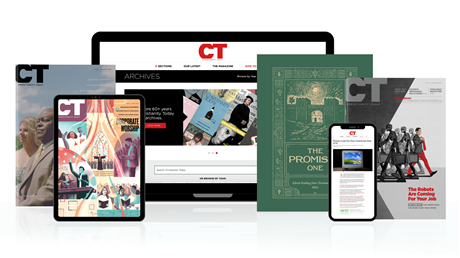 Subscribe to Christianity Today and get access to this article plus 60+ years of archives.
Home delivery of CT magazine
Complete access to articles on ChristianityToday.com
Over 120 years of magazine archives plus full access to all of CT's online archives
Subscribe Now
Preparing Students for Testing
Preparing Students for Testing