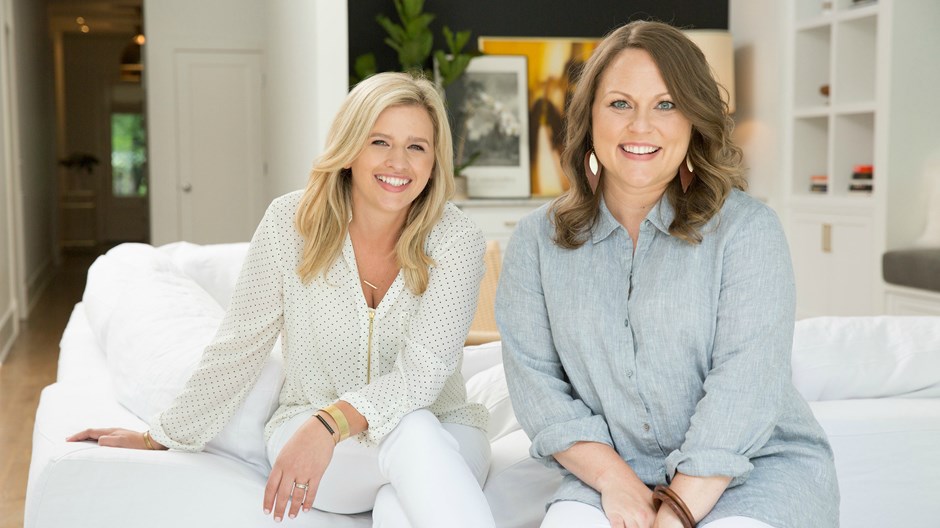 Image: Courtesy of B&H Publishing
In the beginning, there was a hashtag.
#SheReadsTruth, a project among a few Twitter friends to encourage each other to read Scripture every day, has turned into a movement involving more than 3 million women—the fastest growing Bible-reading community on the Internet.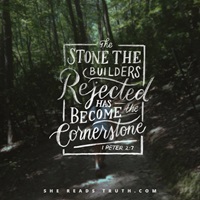 Through its popular app and site, She Reads Truth offers a straightforward approach to the Bible, one clearly born out of a social media age. The daily passages and commentary come paired with Scripture quotes designed for sharing on Instagram (where the site has nearly a half-million followers) or saving as your phone's lock screen.
Turns out, an easy setup and pleasing design—and the Holy Spirit, of course—has helped overcome some of the hang-ups and distractions that keep us from sticking with the Bible habit. Through resources like She Reads Truth, American women are outpacing men in regular Scripture reading and are leading the way to a more engaged generation of Christians.
A beautiful format for a beautiful gospel
Most believers wish they spent more time in Scripture, but women are more likely to own a Bible in the first place and open it up at least once a week, according to research from the American Bible Society and Barna Group. Anecdotally, they're also the ones who let self-doubt and expectations stop them, said Amanda Bible Williams (yes, that's her real name), who leads She Reads Truth along with co-founder Raechel Myers.
"As women, when we do something we want to do it correctly," said Williams, thinking back to when she gave up on her daily quiet time when life raising three little ones had no quiet. "A lot of times women don't read Scripture because they think they don't know how or that they're not qualified to, not necessarily because they're women, but because of this narrative we write for ourselves."
Williams and Myers wanted to make the Bible accessible and beautiful, without dumbing it down or skipping uncomfortable passages. Their site tells women: You can do it. Here, let's do it together. (The invitation gets even more personal in their part-memoir, part-scriptural reflection She Reads Truth the book, which released last week.)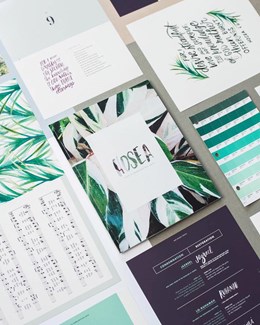 Back when their site began in 2012, Myers noticed Bible resources didn't have the aesthetic that would appeal to younger Christian women. Now the site, app, and store include graphics of verses scripted out over striking photos, custom artwork in glossy-paged paperbacks, and even an EP of hymns sung by female artists.
"Bible reading can become stale, not because the words within the Bible are stale, but because we do not engage all the senses God gave us," said Lore Ferguson Wilbert, who writes devotional commentaries for the site. "Often times we are so pedantic and formulaic about it that we lose the beauty of it. I love that the team behind [She Reads Truth] is interested in making the actual act of reading Scripture beautiful."
However, the creators are cautious of prettying up the Word for the sake of feel-good shares or snazzy designs. "In the book we talk about 1 Timothy, how Paul warns that the generation to come will have itching ears and want something fresh," said Myers. "They will turn to things that are just slightly truth-adjacent. We all feel a temptation to truth-adjacent because it sounds quotable."
Each series—centered around a book of the Bible, season in the church calendar, or theme from Scripture—appears for free on their site. Readers can use the app to access plans costing up to $2.99 a piece, or buy bound versions and other resources in the She Reads Truth store.
The number of people reading the Bible on their phones has more than doubled since 2011. More than 80 percent of millennial Christians have posted a verse on social media in the past year. While the printed Word is still the most popular option, the American Bible Society reports about 8 in 10 Christians in this generation look up Scripture on their phones, and 6 in 10 use apps like YouVersion and Logos.
Popular devotionals have also moved into the mobile space, including LifeWay Christian Resources' DevoHub, Proverbs 31 Ministries' First Five, and the IF: Gathering app. But She Reads Truth was an early favorite, launched after a successful Kickstarter campaign in 2014 and growing fast. It often ranks among the top 50 free reference apps in the App Store.
He reads truth, too
The reading plans and apps were so easy to use that Williams and Myers began hearing from men who made their way on the site. The question kept coming up, from male readers and lurking husbands: What about He Reads Truth? They agreed the Bible is truth for everyone, but initially stayed focused on their core mission for women. As the company grew, they added on a He Reads Truth division last summer.
She Reads Truth and He Reads Truth follow the same passages, with their own commentaries and their own formatting. It's not that women and men require separate messages, but Williams and Myers learned that they have different preferences and habits. Women keep up on social media and appreciate a more stylized design. Plus, Williams' and Myers' passion remains for women, and they wanted to preserve what they built for their "shes."
It may seem unusual in evangelicalism for a women's ministry to get so popular that it develops a men's spinoff, but it happens more than you'd think. The Pew Research Center continues to find that American women are more engaged than men in spiritual disciplines from prayer to weekly worship. "In a church with a strong women's ministry, it's really a catalyst for the men's ministry to grow," said Chris Adams, women's ministry specialist at LifeWay. "They see what the women are doing."
Loyal readers cling to She Reads Truth as a place for devotionals for and by women that don't pander or water down the message. She Reads Truth "has helped bring Scripture to life in a new way," said Melanie Thompson, a Canadian mom of three who hosts regular Bible studies with local friends she met through the She Reads Truth community. "I believe Scripture can do that all on its own, but there is something so beautiful about reading it from another woman's point of view each day."
When Williams and Myers featured devotionals by a male pastor for Holy Week this year, it was a notable exception. And the community noticed.
"We as leadership did not do a good job of warning them," Williams said. "It's like when you live in a dorm in college and you say, 'Man on the hall!' We didn't holler, 'Man on the hall,' and we should have, and it did catch some of the community off guard."
Overall, Williams and Myers are happy to see the company expand to offer reading plans for "hes" too. "They've taken what's great about (She Reads Truth) and appropriated it well to men," said Brandon Smith, who works for B&H Publishing (which published the She Reads Truth book) and writes for the He Reads Truth site. He describes it as "a rare balance of theological depth, devotional insight, and encouragement to reflect."
Women in the Word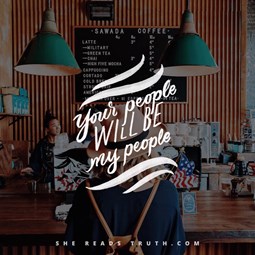 Four years into the project, the site has a half-million women engaged in reading Scripture every day. Google Trends shows that searches for She Reads Truth jump each year around New Year's and the start of Lent, when Christians often recommit themselves to regular Bible reading. (Bible Gateway and others notice similar peaks.)
"Too often I see Christians using technological engagement as a replacement for church. That's a huge issue in our time and something [She Reads Truth] regularly warns its readership about," said Nate Shurden, pastor at Cornerstone Presbyterian Church in Franklin, Tennessee, and one of three church leaders providing theological oversight for She Reads Truth. "No website or app can replace the living, breathing, real-person community of the church."
With a half-million social media followers in 20,000 cities in 220 countries around the world, She Reads Truth now employs a dozen designers, editors, and administrators. Each Monday morning, the team gathers in its Franklin, Tennessee, office to pray. Every day is like a Bible study at work: Myers recently made her way through the New Testament for their upcoming Advent series, picking out passages where Jesus references what he was born for or what he came to do. When she walks by her partner's desk, she sees Williams reading the Bible with her hands extended above her head in worship.
"It's amazing how the Word meets us personally and specifically in his Word, even when I didn't open it for that," said Williams, proudly representing some of her favorite theologians on a custom-made Clive & Gilbert & Charles & Martin T-shirt. "I may have opened it to finish this reading plan, but he's going to do it anyway because that's who he is."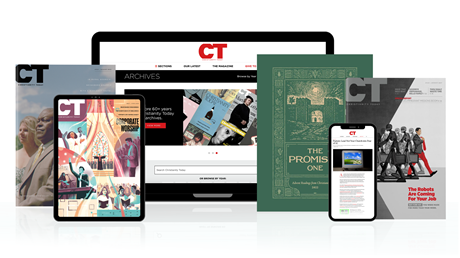 Annual & Monthly subscriptions available.
Print & Digital Issues of CT magazine
Complete access to every article on ChristianityToday.com
Unlimited access to 65+ years of CT's online archives
Member-only special issues
Subscribe
She Reads Truth: Why Women Will Lead the 21st-Century Bible Resurgence
She Reads Truth: Why Women Will Lead the ...