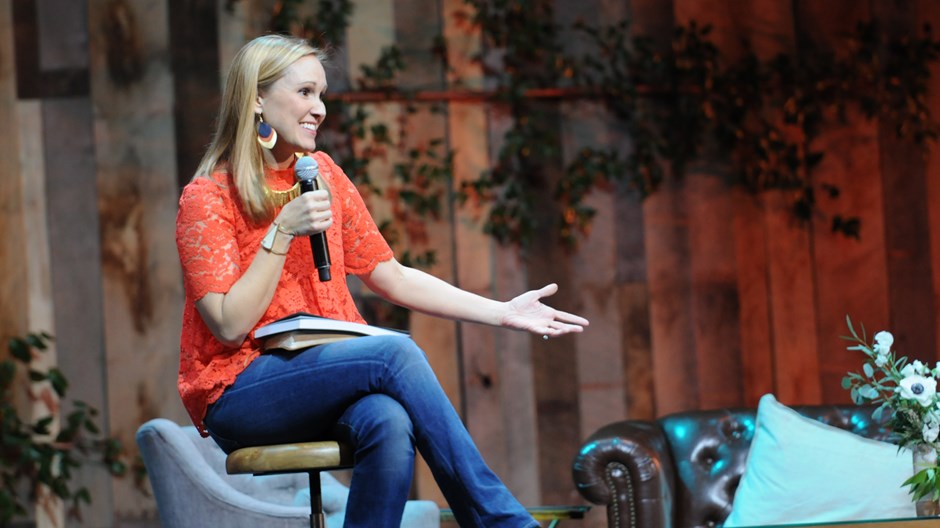 Image: Courtesy of Joana Studer
I almost died at summer camp when I was 11. We had all taken kayaks and canoes and miniature sailboats to a little island off the shore of the camp where we stayed for a few days in tents. I was eager to get back to the mainland. When it was time to load up, I grabbed three friends and we got a head start on our chosen watercraft, an itty-bitty plastic sailboat.
About halfway across, ominous dark clouds rolled in. Within minutes it was raining. I was in charge of the ropes that controlled our sail. The harder I pulled, the faster the boat went. Before I knew it, the metal pole securing the sail knocked me into the water. The ropes causing the sail to tighten and speed the boat along were now wrapped around my neck.
I vividly remember the darkness of the water as the boat dragged me through it. My weight pulled the already tight sail even tighter. I was the thing making the boat go fast. I was the tension. The boat was choking me.
I would pull the ropes away from my neck long enough to swim up and take a breath, but I could not get untangled and the boat could not stop. The power of the wind was so strong that I could only get a breath for a second, and then I would have to go back under the dark water and be dragged along. I wasn't strong enough to pull the ropes off.
Before I blacked out, a counselor who saw what was happening kayaked over and jumped in and untangled me.
Someone had to save me. I couldn't save myself.
And so it is with us.
Life is pulling us faster and faster, and we keep trying to come up for air.
We Are Not Enough
We cannot do this ourselves. We have to be saved.
If you're exhausted from the struggle to prove yourself, you are not alone. We are so often dragged along in the darkness, unable to save ourselves from our thoughts and from our shame and from our mistakes. We try to slap self-esteem tactics on our fears, but they don't stick because, well, it's true: We are not enough.
This would be a terribly depressing thought if it weren't followed by the most freeing truth in all of eternity: God knew we would never be enough. So he became enough for us. Jesus is our enough.
The truth that we are not enough and Jesus is enough isn't just good news on the day that God saves us. We need to preach that truth to ourselves and each other every day. We have been rescued from a life of striving today.
Learning from Jesus
For the last year I have studied the life of Jesus through the book of John. How did Jesus carry the biggest mission of all time without striving? What did he believe about eternity and his Father and this life? How did he move into and through suffering? How did he live with all this incredible, enormous weight that should have been on his life?
Jesus lived with a deep security in his identity. He lived settled, content, dependent, with nothing to prove and with a clear goal of displaying his Father's love to every person he encountered.
Jesus was a shocking display of God during the time he lived on the earth. Actually he still shocks us as we look at the way he lived, what he valued, and how he loved. He challenged the norms of his society, and he showed us how wrong we, as humans, can be about who God is and what he wants from us.
Colossians 1:15 says that Jesus Christ "is the image of the invisible God." Jesus was fully man and fully God, and he lived fully engaged with his whole heart, mind, body, emotions. Fully connected to his Father and to the people around him. Fully present through the pain and the joy. Fully aware of the need around him and the part he was to play to meet it. Fully satisfied in his identity and his place in his Father's story. Fully confident in his Father's provision to accomplish his purpose.
When we see Jesus, we see God. We see what he is like, how he would live, what he would do, what he wants from us—or better yet what God wants for us.
I Am Not
Encountering Jesus in the past year has built this new way for me, this new path to knowing him better and living in his strength and abundant grace and letting the Spirit work through me instead of striving.
I have found this pattern in Jesus's life:
He says, "I am the Bread of Life."

He is the Bread of Life. We are not.

He says, "I am the Light of the World."

He is the Light. We are not.

He says, "I am the Door."

He is the Door. We are not.

He says, "I am the Way, the Truth."

We are not.

He is enough. We are not.
I've lived so thirsty because I thought I knew where the water was. I believed it was on the other side of that ever-moving thick black line of expectations that begged me to cross it, and to get there I'd have to muster up the necessary resources from within me. That is why I was so tired. I was trying to be bread and light and life and enough, and I couldn't ever seem to do it.
But what I thought was a great disappointment was actually the greatest mercy God has ever shown me. We rarely go to drink unless we are thirsty. To feel our thirst is one of God's greatest gifts to us. To recognize our need for God is the beginning of our finding him.
Jennie Allen is the founder and visionary of IF:Gathering. Her newest book is Nothing to Prove: Why We Can Stop Trying So Hard. A frequent conference speaker, Allen holds a master's degree in biblical studies from Dallas Theological Seminary. Adapted from Nothing to Prove. Copyright © 2016 by Jennie Allen. Excerpted by permission of WaterBrook, an imprint of the Crown Publishing Group, a division of Penguin Random House LLC.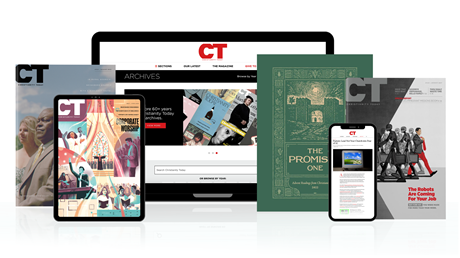 Annual & Monthly subscriptions available.
Print & Digital Issues of CT magazine
Complete access to every article on ChristianityToday.com
Unlimited access to 65+ years of CT's online archives
Member-only special issues
Subscribe
God Doesn't Need You to Try So Hard
God Doesn't Need You to Try So Hard