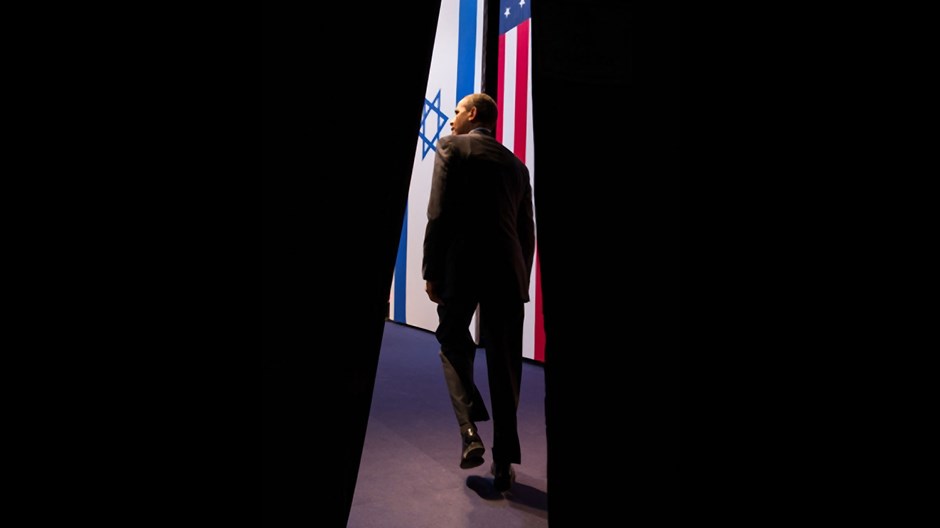 Image: Pete Souza / White House
Though the Obama administration has just one week left in office, Secretary of State John Kerry will travel to a Paris peace conference this weekend in a last-ditch effort to advocate for the two-state solution he strongly endorsed last month.
In an unusually blunt December 28 address, Kerry said that Israel's settlements in the West Bank are obstacles to the peace process between Israelis and Palestinians. "No one thinking seriously about peace can ignore the reality of what the settlements pose to that peace," he said, calling on Israeli Prime Minister Benjamin Netanyahu to end the settlements and allow for Palestinian development.
Israeli officials and defenders of the Jewish state are concerned by Kerry's remarks, as well as the recent unanimous passage of United Nations Security Council Resolution 2334, which declared the settlements illegal. The United States historically abstained from the vote, allowing the resolution to pass.
Kerry will attend the January 15 event in Paris alongside representatives from 70 nations.
Donald Trump and his ambassador to Israel nominee, David Friedman, support the settlements. Trump criticized the UN Security Council resolution, tweeting last month, "We cannot continue to let Israel be treated with such total disdain and disrespect," and "Stay strong Israel, January 20th is fast approaching!"
More than half of white evangelicals say that the United States isn't supportive enough of Israel, according to a 2015 Pew Research Center survey. As CT reported last year, Pew found that Israel's Christian minority tends to believe the opposite: 86 percent say the United States is too supportive.
Three Christians with expertise in the Israeli-Palestinian conflict—Todd Deatherage of Telos, Gerald McDermott of Beeson Divinity School, and Alex Awad (formerly) of Bethlehem Bible College—offered CT their take on the Paris talks, and the prospects for the two-state solution as a new administration transitions into the White House.
Two Views and a Third Way
Todd Deatherage
The tensions between the Obama administration and the government of Israeli Prime Minister Benjamin Netanyahu spilled over once again in recent weeks. This final disagreement follows the US decision to abstain from a UN Security Council resolution that criticized ongoing construction of Israeli settlements in the West Bank.
The Security Council restated its view that the development of Jewish communities in the West Bank—biblical Judea and Samaria, land Israel took control of in the 1967 war—are illegal under international law, and amount to unilateral Israeli action that undermines confidence in the peace process and the ability to achieve a two-state solution to the Israeli-Palestinian conflict.
The decision to abstain was met with sharp rebuke in Israel and here in the US, prompting Kerry to deliver a subsequent speech on the conflict in unusually sharp and direct language.
Many saw Kerry's remarks as a settling of scores and a final revelation of the anti-Israel bent of the Obama administration. Others heard the Secretary of State articulate a different version of what it means to be pro-Israel. In their view, he offered a vigorous defense of the two-state solution as the best way to ensure Israel's viability as a democratic state with a substantial Jewish majority, and chastised the actions by both parties—but Netanyahu's support for settlement construction in particular—that are making that goal impossible.
These two responses mirror reactions in Israel, where there are those who see failure to achieve a two-state solution as an existential threat to a Jewish and democratic Israel, and those who see its enactment as a hostile and reckless gamble that would undermine the security of a Jewish state.
The debate over settlement construction in the areas occupied but never annexed by Israel in 1967 provides a perfect example of the two views.
For one side, the settlements make it impossible to delineate a future border through negotiations with Palestinians. To them, it invites international opprobrium, diverts limited resources to an unsustainable project, and undermines Israel's democracy by forcing two systems of governance into the same territory.
The other side sees the settlements as the contemporary vanguard of the Zionist vision for the land. To supporters, they revitalize Jewish life in the ancient and biblical homeland, and ensure robust Israeli security control of the West Bank.
The posture of the incoming Trump administration remains unknown, though the President-elect was quick to oppose US action at the UN in strong language, and Trump has also vowed to move the US embassy to Jerusalem. Others before him have said the same, but he may actually do it; his ambassador-designate to Israel is a strong advocate for the move, and identifies with those on the Israeli political spectrum who are the most skeptical of or hostile to the two-state solution.
On the other hand, in his Senate confirmation hearing this week, Secretary of State nominee Rex Tillerson said he still considers two states the aspirational goal, while acknowledging the challenges in getting there. General James Mattis, slated to become the new Defense Secretary, has argued more vigorously about the need for a two-state solution, saying in 2013 "We've got to get there, and the chances for it are starting to ebb because of the settlements, and where they're at, they're going to make it impossible to maintain the two-state option."
The President-elect has spoken about ending the conflict as the ultimate deal, and it has been rumored that his son-in-law and close confidant Jared Kushner may be given some kind of mandate to explore a solution.
The December vote by the UN Security Council (which may be followed by additional UN actions) and an upcoming peace conference convened this weekend by the French government show the depth of international concern about the moribund nature of the peace process. And, in a sense, an internationalization of the conflict. These moves may also make the new president's efforts more challenging, particularly if he seeks to identify with that segment of the Israeli body politic seen by many in the international community as actively working to undermine the two-state solution.
Any just end to the Israeli-Palestinian conflict requires an honest diplomatic process, accompanied by vigorous bridge-building and reconciliation at the grassroots level. Christians in the US often envision their role in this as taking one side against the other. But there is a third way, one that takes seriously Jesus' admonition that "blessed are the peacemakers" and seeks to live that out by indentifying with those on both sides who are working for peace.
This third way rejects the idea that either side will ever get what it wants through the use of violence or force, or at the other's expense. Peacemaking can provide hope for a better future, re-humanize those who have been robbed of their humanity, help enemies live as neighbors who do not fear each other, correct imbalances of power, and create opportunities for mutual flourishing.
In this conflict, and in the era in which we live, peacemaking is entirely countercultural. But any community steeped in the Sermon on the Mount must seek ways to reject the fictions of a winner-takes-all world, and embrace things like working for security, dignity, and freedom for Israelis and Palestinians.
Todd Deatherage is executive director and cofounder of Telos, which aims to build a pro-Israeli, pro-Palestinian, pro-peace movement.
Kerry Endorses a 'False Narrative' on Israel
Gerald McDermott
In John Kerry's recent speech about Israel and its settlements, the outgoing US Secretary of State defended a recent United Nations Security Council resolution suggesting that Jews should remove all settlements from the West Bank, leaving it entirely for Palestinians.
Here are five reasons the position endorsed by Kerry and the UN Security Council represents a defeat, not a gain, for the Middle East peace process.
First, it wrongly assumes that resolving the settlement issue will bring peace between Israel and the Palestinians. Arabs attacked the Jewish presence in Israel long before the first post-1967 Jewish settlement, including massacres of Jews before the 1948 war and repeated attacks between 1948 and 1967. Hamas declares it will not be satisfied until every Jew is driven from the land of Israel. Many on the West Bank agree.
As Palestinian journalist Khaled Abu Toameh wrote, the obstacle to a two-state solution is not the settlements but one party—the Palestinian leadership—that wants no Jewish state more than it wants its own.
Second, Kerry wrongly declared that the West Bank settlements violate international law. The most common basis for that argument, a 1967 UN resolution, states instead that Israeli withdrawal from the West Bank was to take place in the context of mutual recognition of Israel's right to exist and territorial adjustments to achieve secure boundaries.
Though most Arab states have refused to recognize Israel's right to exist, Israel has implemented the principles of the resolution three times, returning land to Egypt (90 percent of its occupied territory) and Jordan, then unilaterally withdrawing from Gaza. Significantly, the authors of the 1967 resolution purposefully ordered withdrawal from "territories," not "the territories"; they did not intend that Israel give back all territories, since some were needed for secure boundaries.
Third, Kerry failed to acknowledge that the greatest barrier to peace has been Palestinian intransigence and terrorism. Palestinians refused offers to have their own state in 1947 (the UN partition plan), 2000–2001 (the Clinton/Barak offer to Arafat), and 2008 (the Olmert offer to Abbas). Palestinian terrorism is the reason for the wall that causes so much Palestinian suffering, checkpoints, and continued military presence. Yet the Palestinian Authority (PA) continues to name streets after terrorists and reward them and their families with cash payments.
Fourth, Kerry's speech justified the PA's unwillingness to enter negotiations with Israel. According to Toameh, it sent the message: "Forget about negotiating. Just pressure the international community to force Israel to surrender up all that you demand." Worse yet, it issued "a green light not only to boycott Israel, but also to use violence against it."
Fifth, it suggested a moral equivalence between Israel and the Palestinian leadership. Yet, while Israel uses force to defend itself from attacks and goes out of its way to protect children and noncombatants, the PA and Hamas celebrate terrorism that deliberately kills civilians. General Klaus Naumann, former chief of staff of the German armed forces, observed after the Gaza war of 2014, "A measure of the seriousness with which Israel took its moral duties and its responsibilities under the laws of armed conflict is that, in some cases, Israel's scrupulous adherence to the laws of war cost Israeli soldiers' and civilians' lives."
The UN resolution Kerry defended assumes Jews should depart from the West Bank—ancient Samaria—where they have lived uninterruptedly for 3,000 years. It's as unreasonable as insisting that no Arabs can reside in Judea or Galilee, regions where most Jews are happy to live alongside 2 million Arab-Israeli citizens. (Jordan illegally occupied this area in 1948 as its "West Bank," but formally returned it to Israeli control in 1988.) Just as the world would protest if Jews were to ban Arabs from living elsewhere in Israel, it is a policy of judenrein (Jew-free space) that Christians should forever reject.
Kerry's presence at the upcoming Paris talks will do nothing to revive the stalled peace process. These talks will promote the same failed approach that Kerry endorses. Toameh predicts they will further isolate Israel from the rest of the international community, and perpetuate the false narrative that Israel rejects peace with its Arab neighbors.
Donald Trump's designated ambassador to Israel, David Friedman, has been criticized as a hard-liner and therefore an obstruction to the peace process. But he might actually help the process revive. For the best negotiations take place only after myths have been dispelled. Friedman knows the mythical character of the assumptions that have governed the debate over the last eight years—that the settlements are the biggest problem, and that the two sides are equally to blame.
Gerald McDermott is the Anglican Chair of Divinity at Beeson Divinity School and editor of The New Christian Zionism (IVP Academic).
Failure to Veto Is Not a Betrayal
Alex Awad
The recent UN Security Council resolution regarding settlements and the pointed refusal of the United States to veto it—as well as the detailed reasoning Secretary of State Kerry gave for this vote—have been interpreted by many Christians as a "betrayal" of Israel. It is seen as a departure from traditional pro-Israeli policies by the United States, and a personal attack by the outgoing president against Prime Minister Netanyahu.
The reality is that this resolution is nothing new or controversial. It basically reaffirms an international consensus—which even the United States confirms—that the settlements are illegal and contrary to international law, and that Israel is in violation of the law by building, expanding, and continuing to hold on to these settlements.
This has also been the position of the International Court of Justice unanimously in the case of the Separation Wall. Fifty years of "creating facts on the ground" have not altered this legal situation, and Israel cannot expect to be permitted to continue to do so indefinitely.
What troubled Israel is realizing that the United States cannot be counted upon to always and forever protect it from the consequences of its illegal behavior. True, the US has vetoed many other resolutions, fought against any effort to force Israel to pay a political price for its illegality, and defended Israel against international sanctions, boycotts, or other penalties.
The US has tried to use such gentle persuasion to convince Israel to cease its settlement activities, to the point that Israeli leaders came to brazenly expect such behavior as an entitlement and to cry "betrayal" when the US failed to veto a resolution that meticulously followed US policy on this issue.
While this umbrella of protection has not been fully withdrawn, the abstention sent a clear message that Israel cannot consider itself permanently immune from international law, and that it was possible it would pay a price, and maybe even face criminal prosecution before international tribunals at some future point.
Most importantly, as Kerry remarked, the real issue for him (and eventually for Israel) is whether a two-state solution can still be obtained, or whether we must begin to think in terms of a one-state solution—where Israel will have to deal with issues of equality, and the very character of the state is in question.
President Jimmy Carter made the same point when he said Israel must choose between settlements and apartheid. Many observers believe that such a choice has already been made, and that the number, location, and reality of settlements has already rendered a two-state solution no longer viable.
In his remarks explaining the US vote, Kerry delivered a mostly pro-Israeli speech, mentioning the word "peace" 58 times and "justice" not one single time. He eloquently argued, from Israel's own perspective, that its own interest lay in the two-state solution, and that by continuing to build settlements, it was paving the road for a one-state solution that would be the antithesis of the Zionist goal of a Jewish state. He openly admitted that the abstention vote was specifically intended to help Israel by attempting to rescue the two-state solution.
Before Christians judge Obama and Kerry as betraying Israel, they must ask themselves what kind of Israel that Christian ethics and theology call us to support. Do we want to see in the next 10 or 15 years a one apartheid state that keeps the settlements and subjugates half of its population, or a democratic Israel existing peacefully next to a Palestinian state?
Alex Awad is a retired Palestinian missionary with the United Methodist Church, former dean of students at Bethlehem Bible College, and former pastor of East Jerusalem Baptist Church.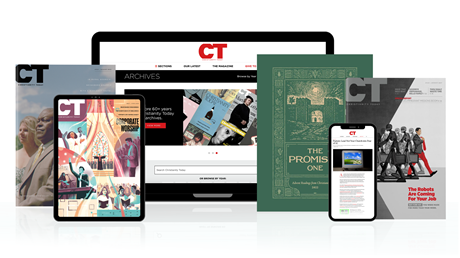 Annual & Monthly subscriptions available.
Print & Digital Issues of CT magazine
Complete access to every article on ChristianityToday.com
Unlimited access to 65+ years of CT's online archives
Member-only special issues
Subscribe
Where Obama's Final Push for a Two-State Solution Leaves Trump
Where Obama's Final Push for a Two-State Solution Leaves Trump