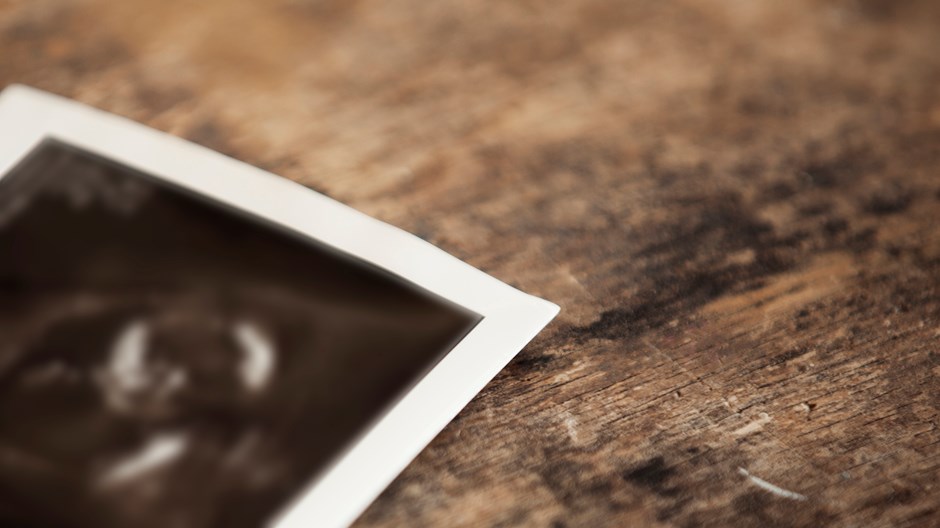 It took us an eternity to become pregnant again—or at least, that's how it felt. Years of tests, treatments, specialists, and disappointment seemed to bog down my soul as we waited. I wrestled with God constantly, wanting to trust him and yet aching for another child.
According to the Centers for Disease Control and Prevention's National Survey of Family Growth, 1 million married women in the United States struggle with infertility (defined as the inability to become pregnant after 12 consecutive months of unprotected sex) and 7.5 million women experience an impaired difficulty to conceive and carry a baby to term. My husband and I struggled to conceive our first child, so this journey wasn't new to us, but we had hoped it wouldn't be so painful the second time around. As we wrestled for over two years with secondary infertility, it profoundly affected both my mental health and our marriage.
When we finally found out I was pregnant last winter, I was overcome with joy. But as I prepared for the first ultrasound at seven weeks, something felt off. I prayed it was just my own doubts, but with approximately ten percent of known pregnancies ending in miscarriage and our history of infertility, I knew these early weeks of gestation were particularly vulnerable.
Even now, when I think about the darkened room, waiting for the ultrasound tech to say something, my body seeming to sense an impending loss, I feel grief. "Where's the heartbeat?" I asked. But it couldn't be found.
The baby seemed to have stopped developing, but the tech didn't want to misspeak. We were hastily taken to a sterile room to be debriefed by a specialist. She explained there was a high chance our baby wouldn't be viable, but we would have to wait a few weeks to know for sure. Her words felt like daggers in my heart.
After the appointment ended and hours of crying, I finally had words for my husband: "If our baby doesn't survive, I can't do this again. I'm not strong enough."
We waited almost a full month in limbo—aching, praying, and holding on to the possibility of a miracle. And then we finally said goodbye to our little one.
Picking up the pieces
A few weeks after my miscarriage and subsequent D&C, I experienced something that stunned me: quiet gratitude for my difficult journey and a profound sense of God's kindness toward me. I felt bruised and wounded in body and soul—certainly. But, surprisingly, I also felt stronger than I'd ever been, almost like a soldier returning from battle. As my physical and emotional scars were healing, I discovered a deep inner belief living in me: Grounded in my identity as God's beloved through my faith in Jesus, I am loved, valuable, and strong.
This abiding belief did not take away the layers of pain and grief I was (and still am) processing, but it has caused me to see my grief differently. Psychology refers to this positive shift of perspective as "cognitive reframing." The belief that I had gone through hard things and Jesus had walked with me through it all became a resource to me. The Lord tells us he will be with us through deep waters and difficulty and all manner of suffering (see Isa. 43:2), and he was near to me in my painful loss. As I leaned into my grief with Jesus as my anchor, reminders of what God had been teaching me for over a decade prior to this experience began to surface and take on greater meaning.
God is moved by our pain
As I've processed our loss, I've been powerfully reminded of who Jesus is and how he grieves with me. Even while he is our sovereign God, he honors our pain and is moved by it. He is Immanuel, God with us (Matt. 1:23).
Consider the example of John 11 when Jesus learned that his friend Lazarus was ill. Rather than going immediately, Jesus tarried—and Lazarus died. When Jesus finally arrived at Bethany, he was "deeply moved" by Mary's weeping (v. 33). And then "Jesus wept" (v. 35).
It is tempting to move quickly through this part of the story because we know that, next, Jesus performed a miracle by resurrecting Lazarus. We may do the same in our own lives: try to skip pain and quickly move on to redemption. But the significant act of Jesus grieving with his friends shows us there is another way—and it reminds us that our aching and deep loss move him too.
As a person with a strong inner self-critic—and as a therapist who has heard the internal critic of many—I know how easy it can be to construe pain as somehow our own fault. Or we may view pain as something perpetrated by a far-off, disconnected God. And yet Jesus' encounter with his friends in Bethany tells a quite different story. God may very well bring a miracle to our deaths and sorrows, but he joins us in grief first, meeting us in our hardest experiences with a tenderness that heals.
Shame clouds our view
It's no secret that infertility and miscarriage can be deeply shaming. This factor alone can make it difficult to process and grieve well. The American Psychological Association notes that women who experience miscarriage are vulnerable to a whole host of other mental health issues such as postpartum depression, general anxiety/depression, and difficulty caring for existing children.
In The Soul of Shame, psychiatrist Curt Thompson describes shame's nature: "One way to envision shame is as a personal attendant … [whose] intention is not good, is not to care for you but rather to infuse nonverbal and verbal elements of judgment into every moment of your life." When we are constantly dealing with our shame as Thompson describes, especially around an event like miscarriage, it can be a major deterrent to healing—in fact, it may even be more damaging than the experience itself. The shame that often accompanies miscarriage can compound the trauma for many women.
As shame researcher Brené Brown notes, the greatest antidote to shame is empathy. When I understood that God not only saw me heartbroken but felt heartbreak with me, it began to change me. Experiencing the empathy of God gave me the strength to silence the suffocating voice of shame and ask for help from those closest to me. Grieving with God made me strangely resilient.
A new lens
During my life, I never doubted God's love for me from a theoretical standpoint. But, in truth, that knowledge of God's love didn't always translate to experiencing that love in hard parts of my life. Our brains can understand truth on one level, but it is often the element of lived experience that causes our knowledge to become salient. It wasn't until I lived through the trauma of miscarriage that I experienced my need for God's redemptive love in a way I never had before. In the trenches of sorrow, I learned how fervently God cares for me, grieves with me, and covers me from life's maelstrom of brokenness.
It was in this crucible that my knowledge of Jesus became even more deeply transformative; it was this suffering that gave me the lens to see myself differently than I ever had before. Because shame no longer blinded me, I began to see myself clearly: as a brave woman who was willing to hope even when it felt brutally tough. I saw a woman who experienced traumatic loss but decided to face it rather than walk away. Ultimately, I saw a woman who is profoundly loved by her Creator—and this gave me the courage to love myself as well.
Like me, many women have encountered the difficult road of infertility, miscarriage, and all manner of loss. Women in Scripture who've gone before us, like Naomi, Ruth, Hannah, and Mary, all knew sorrow intimately too. Followers of God have never been strangers to affliction. These experiences can be agonizing—and it is of utmost importance that we honor the unique grieving process of each person.
From my personal experience of loss as well as from my work as a counselor, my hope for women who've suffered through miscarriage, infertility, or other forms of loss is that we will see our stories accurately rather than through a cloud by condemnation. This clarity helps us to mourn well and it enables us to allow God and others to truly meet us in our grief. Jesus can be our shield against the shame storm that so often erupts in the wake of heartbreak. He is our greatest resource in pain, empowering us to be people who embrace our life journeys with strength and with startling resilience.
Aundi Kolber is a licensed counselor and writer in Colorado. She is currently working on her first book which explores wholeness and God's love through the lenses of faith and psychology. Learn more at BravelyImperfect.com.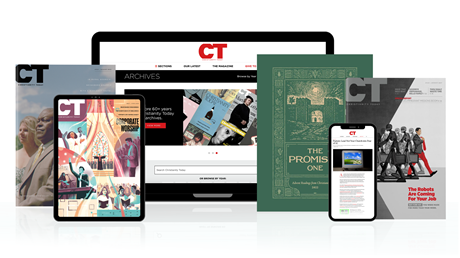 Annual & Monthly subscriptions available.
Print & Digital Issues of CT magazine
Complete access to every article on ChristianityToday.com
Unlimited access to 65+ years of CT's online archives
Member-only special issues
Subscribe
Miscarriage Changed Me
Miscarriage Changed Me