true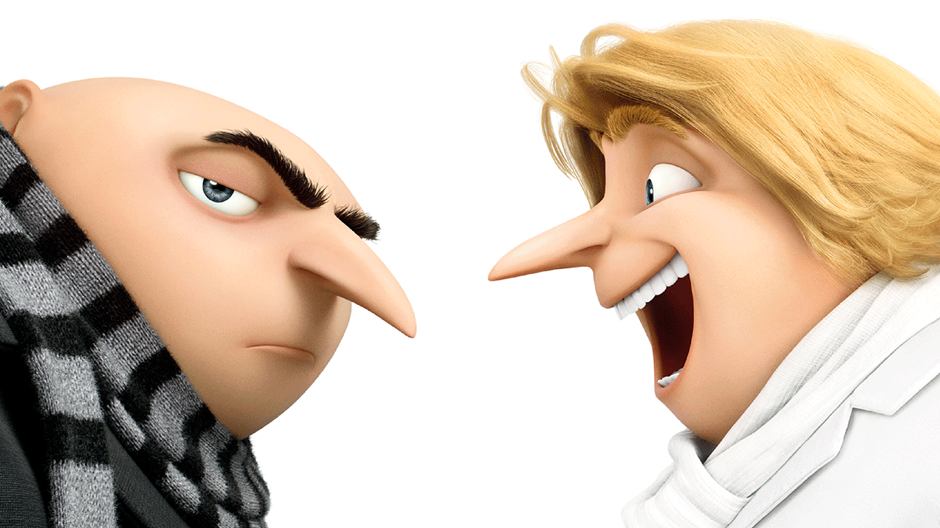 Image: Courtesy Universal Pictures
Shortly before my husband and I got married, someone gifted us a copy of Despicable Me—a movie we had enjoyed so much that we added it to our wedding registry. I don't particularly enjoy kids' movies, but Despicable Me was such a perfect balance of sentiment and humor, plot and character, that it resonated with me immediately. I was also, however, disappointed by Universal's decision to follow it up with a series of increasingly minion-laden sequels—not because the franchise seemed unworthy of revisiting but because it seemed not to need it.
For this reason, Despicable Me 3 surprised me. Three movies in, the franchise still works, and works well: Gru's relationship with his daughters, as well as the new addition of his wife, Lucy, ground the film with a fitting sentiment—one that keeps the value of community at the forefront of this franchise. I also appreciated the film's acknowledgement of moral complexity, with its inclusion of a character whose path toward righteousness has been, as it is for many, a struggle.
Despicable Me 3 opens on Gru's failed attempt to capture the film's villain—Bratt Balthazar, a vengeful '80s child star seeking retribution on Hollywood for canceling his television show. Armed with fiendishly strong bubble gum and a keytar that (naturally) plays popular '80s music, Balthazar quite nearly steals the world's largest diamond—a feat for which Gru is held accountable and ultimately fired alongside his wife.
Rocked by his unemployment, Gru struggles to stand firmly committed to his new crime-fighting creed—a creed for which his minions ultimately abandon him. Gru and family barely have time to lament this fact, though, before they're whisked off to meet Gru's long-lost twin brother, Dru. Once reunited, Gru and Dru set off together to steal back the diamond, which Bratt has managed to steal in Gru's absence from the Anti-Villainy League.
Despicable Me 3 hit all the right high notes: a frenzied energy that only an actor of Steve Carell's caliber could pull off believably, measured doses of the otherwise over-marketed minions, and an undeniable sweetness uniting Gru's unconventional family. The comedy kept my son, who struggles to keep up with dialogue, in stitches, while the more complex family dynamics kept me entertained. Like with the original Despicable Me, this film included a wide array of elements that everyone could enjoy.
That said, it struggled, too. The plot seemed convoluted at times, and though I think the film ultimately worked, it did so in spite of a story that didn't always add up. While my son, who is only five, didn't seem to mind the nonsensical twists and turns, he also couldn't relate to any of the main points of conflict—Gru's and Lucy's job loss, Lucy's struggle to connect with her newly adopted daughters, and Gru's ambivalence as he attempts to connect with his long-lost twin brother. He also couldn't understand the humor surrounding the film's leading villain. While Bratt's keytar and nostalgic vibe earned a few laughs from the adult supervision, it did little to engage the film's target demographic.
Still, both my son and I thoroughly enjoyed the movie, and I'd recommend it without hesitation. The elements that composed the heartwarming first film are all still present and, while I'd be surprised if they could weather a fourth installment, they were not too worn to buoy Despicable Me 3. Edith, Agnes, and Margo continue to balance a distinctly slapstick brand of humor with a grounded sentiment, drawing viewers young and old to the notion that communities—even unpredictable, sometimes dysfunctional ones—are valuable aspects of humanity.
More than that, though, I appreciated the moral nuance the Despicable Me franchise brings to kids' movies—and Despicable Me 3 continues to strike this chord in a developmentally appropriate manner. For example, the first question my son asks during any movie is, "Who is the good guy and who is the bad guy?" At only five years old, he's come to anticipate a tried and true formula when it comes scripted media: a concretely evil villain and an equally unswayable hero. It is the context by which he frames every other plot point in any given story, and he's begun to extrapolate that context onto the world more generally.
Mostly, this trend is benign, an indication of his still evolving cognition. But I still relished the opening moments of Despicable Me 3 because they offered an accessible route to add nuance to this conversation.
"Mommy, is Gru a good guy or a bad guy?"
Unlike with almost any other movie we've watched together this year, Despicable Me 3 gave me the opportunity to give the kind of complicated answer such a complicated question deserves: "Gru was a bad guy, but he decided he wanted to be good. So, he's a good guy now, but he still struggles to do the right thing sometimes."
It was the last part of my answer that my son struggled with the most. As an avid wrestling fan, he can understand the quick pivot between hero and villain, good and evil. It is the subtle transition, the lingering struggle, that he cannot conceive of. Seeing Gru be tempted by villainy shortly after losing his job with the Anti-Villainy League left my son with a dissonance for which I am grateful. Such a tension is sorely lacking from most juvenile depictions of good and evil, and its inclusion in the media my son consumes can surely aid his understanding of the ambivalence presented in Romans 7:15:
"I do not understand what I do. For what I want to do I do not do, but what I hate I do."
Of course, Despicable Me is primarily geared toward children, and Gru never does anything truly unforgivable. The moral ambiguity remains appropriately nominal—the villains are only evil enough to establish distinctive rooting interests for an audience like my son, for whom morally complex people are still novel concepts.
As is consistent with the Despicable Me brand, a dogged humor propels the story from one point to another so as to seamlessly integrate the heavier themes into the film's fold. Though the plot was disjointed at best, it carried the viewer to new places (for example, the fictitious "Freedonia," where Dru lives), a fact that helps keep the third film in this franchise surprisingly fresh. And, ultimately, the story's busyness is perhaps the only reason such weighty topics could be broached in a kids' animated comedy.
While Despicable Me 3 is certainly not above critique, it harnessed its brand's efficient balance of humor and sentiment, outlandishness and complexity, to create a film that was as heartwarming as it was funny. It avoided the pitfalls of predictability that plagued the second film and benefitted from smaller doses of the minions—loveable characters that should never have been given their own film. All in all, it was a worthwhile movie with valuable themes often void in animated blockbusters—one that has provided my son with a more holistic framework with which to perceive the world.
Val Dunham graduated from Liberty University in 2011 with a BA in English. Though she's originally from Cape Cod, Massachusetts, she currently lives in Blacksburg, Virginia, with her husband, Matt, and son, Declan. In her free time, Val enjoys writing for Christ and Pop Culture, watching any and every Boston sporting event, and volunteering at Cambria Baptist Church.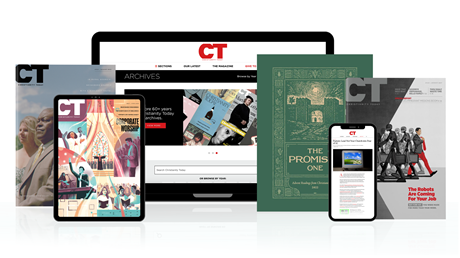 Annual & Monthly subscriptions available.
Print & Digital Issues of CT magazine
Complete access to every article on ChristianityToday.com
Unlimited access to 65+ years of CT's online archives
Member-only special issues
Subscribe
'Mommy, Is Gru a Good Guy or a Bad Guy?'
'Mommy, Is Gru a Good Guy or a Bad Guy?'