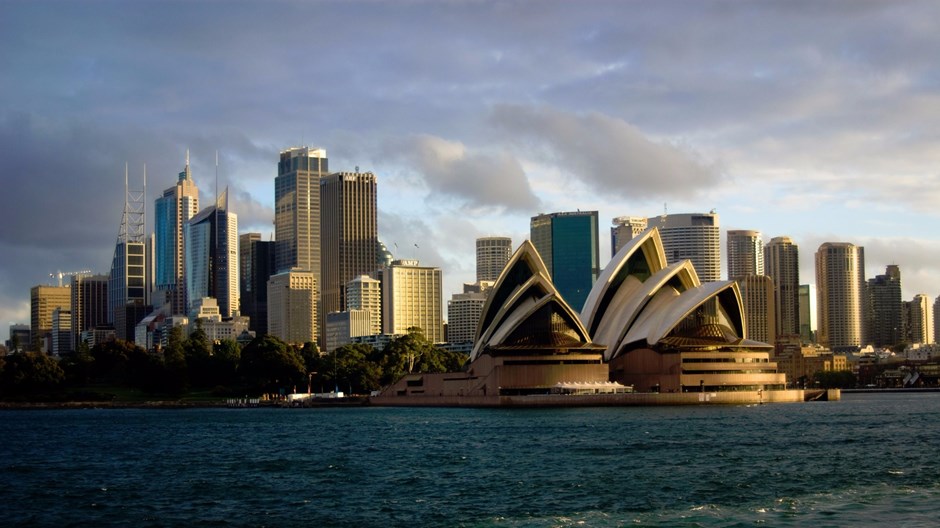 Image: Flickr / Corey Leopold
Australia is one of the most secular countries in the world. While 60 percent of the population identifies as Christian, only 15 percent are connected to a church, and probably even fewer attend a church with any regularity. Australia has more Buddhists than Baptists, and 22 percent of its people claim "no religion."
What is more, Australia has never had a glorious Christian heritage. Except perhaps for Billy Graham's 1959 visit, which did lead to a temporary spike in church affiliation, the country has no great tradition of revival. It helps to remember that Australia was originally founded as a British penal colony, not settled by English Puritans or French Huguenots looking for religious liberty.
Since federation in 1901, Australia has also been self-consciously secular, not wanting to import the Protestant-Catholic divide of the British Isles. The universities of Sydney and Melbourne were founded with explicit rules against teaching theology, and clergy were forbidden to hold academic positions. Australian secularism has been a key element in fashioning Australia's unique multi-cultural and multi-faith identity.
On the other hand, Australian churches have always been very important in the education and welfare sectors, operating schools, hospitals, orphanages, and hospices with government support. Australian charities like the Salvation Army are well regarded by the public, and the federal government continues to provide partial funding to faith-based schools.
Soft Persecution
Australia, like most Western nations, has experienced intense divisions and heated debates over legalizing same-sex marriage. (Australia does not yet recognize same sex marriage.) The debates have largely pitted religious conservatives against social progressives, and they frequently turn vitriolic. In the last two years, emboldened progressives have sought to use legal processes and social media frenzy to harass churches for their opposition to same-sex marriage. This had led to what Australian journalist Angela Shanahan has called a "soft persecution" of Christians who speak out against progressive ideologies.
There are many examples of this soft persecution in action. First, in 2015, the Catholic Archbishop of Hobart, Julian Porteous, issued a pamphlet to the parents of children in Catholic schools explaining the Catholic church's position on same-sex marriage. The pamphlet was very pastoral and lacked anything incendiary. Yet a Greens political candidate and transgender activist, Martine Delaney, lodged a complaint with the state's anti-discrimination commissioner, and the commissioner agreed that the archbishop had a case to answer. With a federal election looming, the complaint was withdrawn, but it was concerning to find a Catholic bishop facing prosecution for disseminating Catholic beliefs to Catholics.
Second, in 2016, the Victorian state government, led by Daniel Andrews, proposed legislation removing the rights of faith-based organizations (including houses of worship, school, and charities) to use religious criteria in making hiring decisions. (The goal was to prevent discrimination on the basis of gender, sexual identity, and religion.) The legislation was narrowly defeated, but it would have been an unprecedented intervention in the hiring practices of faith communities.
Third, in 2017, less than a week after police thwarted a plot by jihadists to attack St. Paul's Cathedral in Melbourne, The Age's Chris Johnston complained, with the horror of a housewife discovering a rat in the pantry, that not only are the city's eastern suburbs infested with Christians, but many of them even hold office in local councils. Johnston particularly attacked Casey Council's Coptic Christian Mayor Sam Aziz and even identified the Christian school that his children attended. Johnston's article was not a piece of investigative journalism benignly describing the religious demographics of eastern Melbourne. His obvious intention was to prejudice his readers, manufacturing outrage that Coptic Christians are holding political office.
Fourth, as 2017 rolls on, same-sex marriage activists have become shamelessly predatory in targeting individuals associated with Christian organizations that hold to a traditional view of marriage. To celebrate the 200th anniversary of the Australian Bible Society, Coopers Brewery generously planned to produce 10,000 commemorative beer cans with Bible verses printed on them (specifically, the words of John 3:21). Then, two conservative MPs, Tim Wilson (a gay agnostic) and Andrew Hastie (an evangelical Christian), appeared in a Bible Society video clip where they discussed, over a Coopers beer, their disagreement about same-sex marriage (the clip has since been taken down). The point of the video was to show that it is possible to disagree in a generous and gracious manner.
When Coopers Brewery's association with the Bible Society was discovered, there was a flurry of outrage on social media, and numerous pubs and bars stopped selling Coopers beer. Coopers Brewery tried to backpedal and finally made what can only be described as a hostage video, where CEO Tim Cooper appeared desperate to pledge support for same-sex marriage and promised to cancel the commemorative cans for the Bible Society. If that were not enough, the government-owned TV station SBS got in on the act, producing a mocking clip of the Bible Society video that portrayed Christians as cartoonishly wicked.
Fifth, in recent months, activists have been applying pressure to ostensibly pro-LGBTIQ organizations who have employees sitting on the boards of the Australian Christian Lobby (like Mark Allaby of IBM) and the Lachlan Macquarie Institute (Steve Chavura of Macquarie University). The clear objective is either to force the employees in question to resign from these boards or to create public pressure for their employers to terminate them.
A good example of the anti-Christian vitriol gaining momentum in Australia comes from prominent marriage equality activist Michael Barnett, who tweeted on March 2, "At least LGBTIQ victims of ISIS die a sudden death. LGBTIQ victims of @ACLobby [Australian Christian Lobby] die an excruciating death. They are barbaric Christians." Many of his other tweets explode forth with vulgar, hateful denunciations of Christians.
It bears mentioning that an ongoing federal royal commission has discovered patterns of institutional sex abuse within church-run facilities over the last 50 years. Testimonies at the commission have been harrowing and horrifying. Given the criminal negligence of so many churches, one can entirely understand why, in the current atmosphere, their pleas for sympathy would go unheeded.
Still, I'm profoundly troubled to see public esteem for Christianity in Australia reaching what feels like an all-time low. In fact, Simon Smart from the Centre for Public Christianity offers a fair observation: In Australia, at the moment, there is "A thin veneer of resentment toward Christianity on top of a sea of apathy!" Christians are no longer just a moral minority. For many journalists and progressive activists, we are the new barbarians, enemies of the state.
The Thessalonian Strategy
At the moment, American Christians are discussing Rod Dreher's book The Benedict Option, which proposes establishing, literally or metaphorically, monastic-like communities of counter-culture and learning to preserve Christianity in a new dark age.
Experiences in Australia have made me less inclined towards the Benedict Option. What we are encountering is not merely the loss of inherited cultural privileges, but something more like outright hostility. We have a situation where government is trying to legislate religious convictions out of religious organizations, where media outlets attempt to stereotype Christians as homophobic, and where activists are pushing to get opponents of same-sex marriage fired from their jobs. We are dealing with opposition that is powerful, punitive, and predatory—opposition meant to purge Christians from the public square and pressure them to change their beliefs. Whatever monasteries we build, metaphorical or real, they will not be safe from an overreaching state or from progressive activists.
We need a response that is neither defeatist nor retreat-ist. My suggestion is to launch something of a counter-cultural campaign against political progressives, which I call the Thessalonian Strategy. The name comes from the complaint made about Paul and his colleagues while in Thessalonica: "These people who have been turning the world upside down have come here also, and Jason has entertained them as guests. They are all acting contrary to the decrees of the emperor, saying that there is another king named Jesus" (Acts 17:6–7, NRSV, emphasis mine).
Paul and his co-workers had a well-earned reputation of "turning the world upside down." They were not a pious order of monks living peacefully on the fringes of society; rather, they were a subversive threat to the edifice of Roman power, its pagan paraphernalia, and its claim to conscript everyone's worship through the imperial cult. That is because Paul saw himself as a royal ambassador, announcing that Israel's God had acted, through the death and resurrection of Jesus, to bring forgiveness and peace to all people. He summoned everyone to believe the royal proclamation about King Jesus.
For Paul, it was Jesus rather than Caesar who was the true Lord of the world; it was the Son of David rather than the son of Augustus who was destined to rule over the nations. Paul traveled around the eastern Mediterranean creating a network of churches that confessed allegiance to Israel's God, worshiped a man the Romans had crucified for insurrection, and ordered their lives according to his symbols and his story. These Christian assemblies integrated a diverse cast of Jews and Gentiles, men and women, elite and common, slave and free, in a way that undermined the stratified tiers of power and privilege in Greco-Roman society.
By itself, "turning the world upside down" can sound like an empty slogan. So how might the Thessalonian Strategy work in practice? I foresee a two-pronged approach.
First, this strategy entails love of neighbor as the defining theme. We must champion confident pluralism as a socio-political philosophy, demonstrate community-in-action, embrace people of all faiths and none, and live in such a way that those who hate us cannot give a reason for their hatred. The Thessalonian Strategy is not about establishing a new theocracy. Rather, it means advocating for a cultural pluralism where all religions are free and all people respected. We have to show that we are the ones who believe in tolerance, diversity, and respect. We demonstrate the sincerity of this commitment by listening rather than silencing our opponents; explaining rather than demonizing; affirming people's right to be different rather than demanding uniformity; and turning the other cheek when assaulted by activists.
But alongside love of neighbor, this strategy also involves a robust challenge to the legitimacy of secular militancy. We have to be prepared to resist the new legal structures being erected around us, bait political progressives into revealing the predatory nature of their ideology, contest restrictions on religious liberty, and disrupt the secular narrative that religion is inherently bad for the state. To avoid being driven out of education and charitable work, to prevent our voices from being muted, and to stop our sermons from being subpoenaed, we have to wage a war of sorts, but one armed with the weapons of peace and pluralism. We have to be willing to expose secular progressive bullying, hypocrisy, intolerance, and fanaticism.
Remember, the center of gravity for secular progressives is the belief that they occupy the moral high ground. So our strategy needs to expose how this movement has come to represent silencing, threatening, humiliating, and penalizing those who do not share progressive values. It must be pointed out that the new tolerance looks like some manifestations of the old tyrannies. Don't be afraid to a hold a mirror up to its supporters and point out that, all too often, they look less like Martin Luther King than a bratty, hipster version of Robespierre.
And then go and love them all the same.
Michael F. Bird is a lecturer in theology at Ridley College in Melbourne, Australia. He blogs at euangelion and tweets @mbird12. He is the author of the forthcoming book Free to Believe? Why We Must Stand Up for Religious Freedom and How We Can Do It (Zondervan Academic).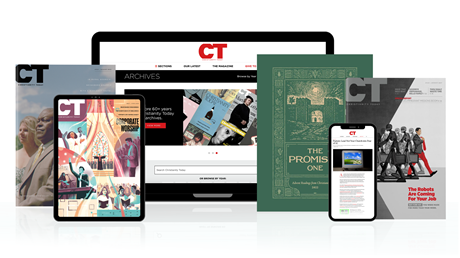 Annual & Monthly subscriptions available.
Print & Digital Issues of CT magazine
Complete access to every article on ChristianityToday.com
Unlimited access to 65+ years of CT's online archives
Member-only special issues
Subscribe
Turning the World Upside Down, Down Under
Turning the World Upside Down, Down Under