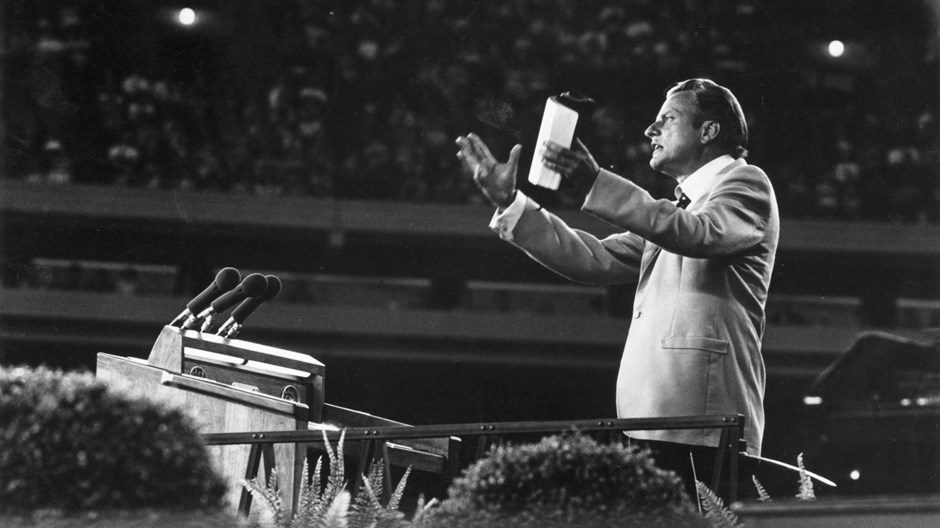 Image: Hulton Archive / Getty Images
During his 20 years as a manager in the Christian music business, Darren Tyler followed a version of what's known in evangelical circles as the "Billy Graham Rule."
He—and members of the bands he managed—would never eat, travel, or otherwise spend time alone with someone of the opposite sex while on the road.
It's a boundary that just makes sense, says Tyler. And it's one he follows while traveling for his current role as pastor of Conduit Church in Franklin, Tennessee.
"My wife never has to worry about what I am doing," he says.
The Billy Graham Rule has taken a bit of beating recently, after a Washington Postprofile revealed that Vice President Mike Pence follows a version of the rule. It's set off a fierce debate over whether the rule safeguards marriages from adultery, harms women in the church, or is just plain sexist.
But most reports have neglected to mention that there's not just one Billy Graham rule. There are four. They deal with money, sex, power, and lies and were part of something known as the Modesto Manifesto. Set up in the 1940s, the rules were meant to keep Graham and his organization away from the pitfalls that have taken down American celebrity preachers since the days of Henry Ward Beecher and Aimee Semple McPherson.
Crafting a strategy for integrity
It's hard to conceive of Billy Graham as a rock star these days, now that he's the beloved patron saint of American preachers. But in 1948, he was young, handsome, charismatic, and about to become a household name, attracting crowds by the tens of thousands. That's been a recipe for disaster for more than a few celebrity preachers.
And in those days, traveling evangelists were looked ...
1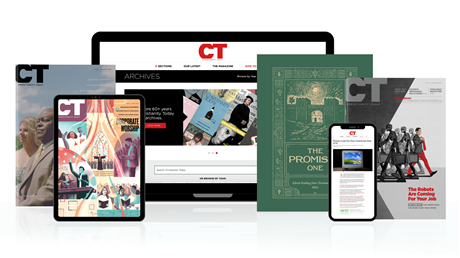 Find hope and historical insight. For a limited time, explore 60+ years of CT archives for free!
Daily devotions from Timothy Dalrymple during this pandemic.
Hundreds of theology and spiritual formation classics from Philip Yancey, Elisabeth Elliot, John Stott, and more.
Thought journalism that inspires you to think more deeply about your faith.
The Other Billy Graham Rules
The Other Billy Graham Rules