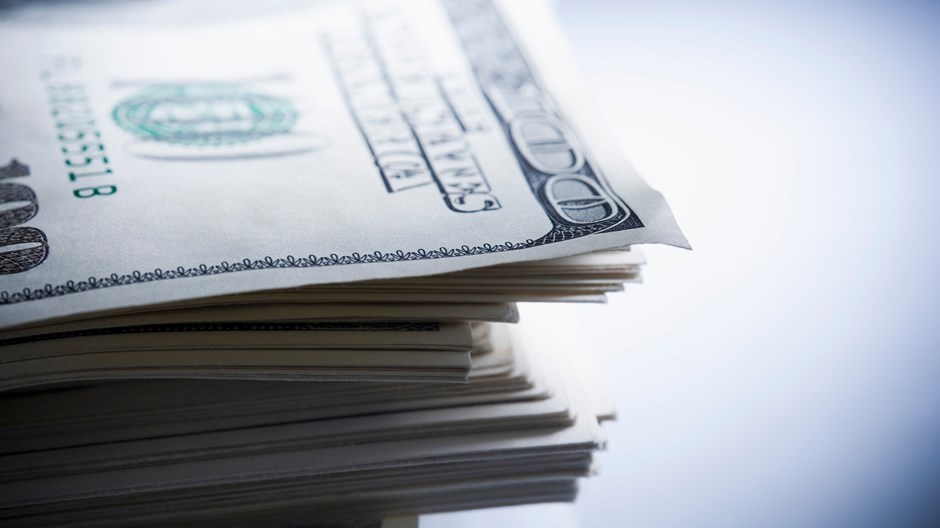 Image: Image Source / Getty Images
We, as leaders of Lausanne and BAM Global, representing the Wealth Creation Consultation, appreciate Ron Sider's kind and affirmative words about the Wealth Creation Manifesto. He says that "virtually all that this manifesto says is true and important," as well as "helpful, and much-needed."
On the other hand, we simply cannot agree with his assertion that it is "woefully one-sided" and "ultimately fails." It fails, Sider argues, because it "fails to provide the balanced wisdom and guidance so urgently needed."
Now, whether any deed or statement fails or succeeds depends on what it initially sets out to do. What this statement set out to do is to reverse decades of negligence by the evangelical community on this important topic. The great omission has been the role of wealth creation—through business—for the holistic transformation of people and societies, to the greater glory of God. This was the focus of our consultation and its resultant manifesto.
Additionally, Sider seems to expect more in a brief manifesto than it can deliver. He wants detailed attention to themes the manifesto only highlighted summarily. These themes are addressed thoroughly in the seven papers, which the manifesto's authors also have produced. They deal with wealth creation and the poor, justice, creation care, cultural perspectives and more. Our findings will, we hope, help balance the debate that for far too long has been one-sided in favor of wealth distribution and material simplicity.
The evangelical focus has centered more on the problems associated with wealth and its production than on its positive benefits and possibilities. Statements abound on its godlessness, its idolatry, and its injustice. It is not that Sider or the evangelical community is wrong to highlight these abuses. It is simply that a one-sided emphasis on wealth's problems rather than its possibilities is out of balance.
Wealth creation is a godly gift and command, and business is a "noble calling," as Luther and Calvin put it, a "noble vocation," in the words of Pope Francis. Business and wealth creation can and should be solutions to justice issues such as human trafficking and environmental challenges.
Sider is correct to insist upon balancing statements on wealth. He is right that the Bible "repeatedly warns of its [wealth's] dangers" and is alive to the "tendency to gain wealth by oppressing others and assures us that God hates such action." We agree. Precisely because of our agreement, the manifesto clearly calls for wealth creation "for the common good," mindful that "it must always be pursued with justice and a concern for the poor." Furthermore, it notes that "godly business create[s] different kinds of wealth for many stakeholders, including social, intellectual, physical and spiritual wealth," and that "environmental challenges should be an integral part of wealth creation through business."
The devaluation of both wealth creation and wealth creators (perceived chiefly as cash cows for the church) is a tragedy. This is not only an abuse of the business callings in the body of Christ but also undermines the very engine necessary to adequately address poverty.
Our first paper, which was published on August 23, dealt with wealth creation and the poor. This was not coincidental. We share Sider's passion for the poor, and we do not see wealth creation as simply a means to make some people rich. To the contrary, we ask, "What really helps the poor?"
It is a fact that aid—wealth distribution—does not lift people and nations out of poverty. Wealth creation does. The biggest lift out of poverty in the history of mankind has happened in our generation. This has been achieved not through aid but by trade; wealth creation through business. As is demonstrated by the escape of hundreds of millions from dire poverty in both India and China since the 1980s, one cannot tackle poverty without a determined pursuit of wealth creation.
As to "simplicity," the consultation embraced its pursuit as both a legitimate and honorable practice for those called by God to it but avoided mandating it. Instead, the biblical mandate is "generosity," which is what the manifesto insists on.
We welcome further discussions with Sider and others. The manifesto* and our first four papers are available at no charge at www.bamglobal.org and gradually also at www.lausanne.org. The remaining three papers, addressing issues such as wealth creation and justice, human trafficking and creation care, will be released until the end of the year. We hope they will serve as biblical and balanced starting points for healthy conversations within the church about these pressing issues.
With greater conviction than ever, in the words of the manifesto, we "call the church to embrace wealth creation as central to our mission of holistic transformation of peoples and societies … for the greater glory of God."
The Convening Team of the Consultation on Wealth Creation
Mats Tunehag, Chairman
Paul Miller
Jo Plummer
David Bennett
Joseph Vijayam
João Mordomo
*For Wealth Creation Manifesto in English and 12 other languages, see http://matstunehag.com/wealth-creation/.
14 October 2017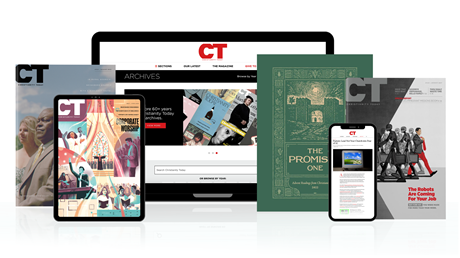 Annual & Monthly subscriptions available.
Print & Digital Issues of CT magazine
Complete access to every article on ChristianityToday.com
Unlimited access to 65+ years of CT's online archives
Member-only special issues
Subscribe
The Evangelical Case for Wealth Creation
The Evangelical Case for Wealth Creation