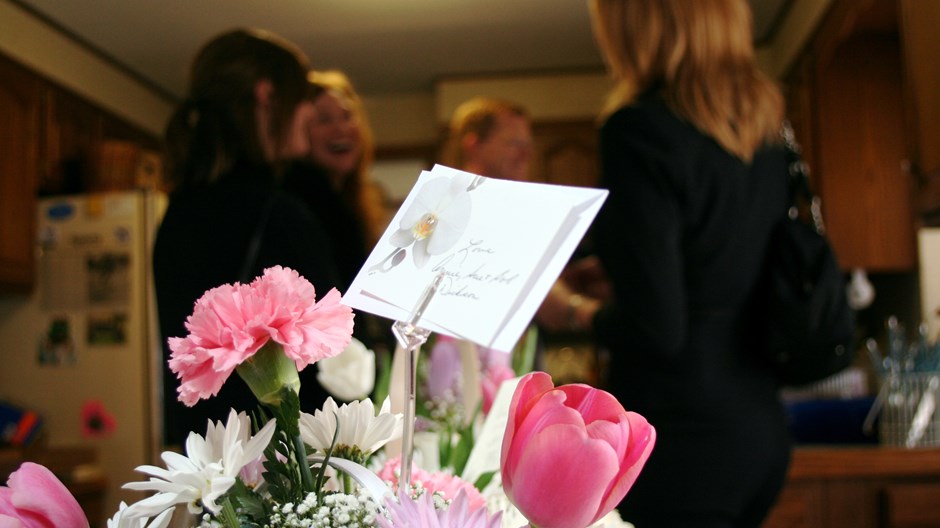 As psychiatrist Curt Thompson has written, "To be human is to be vulnerable." Suffering disinters vulnerability, illuminating a feature of our humanity we'd often rather ignore.
Some of us are forced to confront our vulnerability when tragedy strikes, when natural disasters hit, or when relationships crumble. For me, vulnerability crept up from within my own flesh and bone. Nearly nine years ago I became ill with a disease that would come to dominate my adult life. Everything turned out so different from what my 20-year-old self imagined. But in a life of changed plans, disappointments, and medical bills, the biggest surprise has been the joy.
I know it sounds strange. Chronic health conditions bring pain, suffering, and frustration—circumstances we feel powerless to control. My autoimmune disease continuously forces me into a position of vulnerability before others, allowing others to see the powerlessness I would rather keep hidden. In the exposure of learning to receive love in my most broken places, I have found the deepest joy.
Joy has come in unlikely venues, like the dingy cottage where my husband and I moved after placing his seminary education on hold to attend to my declining health. Due to joint pain, I struggled to walk across our home and do basic things like cook dinner or clean up the dishes. In the midst of my shame and humiliation, small acts of compassion stood out that much more.
One day a friend stopped by after she finished work to say hello. As she sat next to me on the couch, all I could do was weep. I was drowning in the sorrow of uncertainty, worried my life would never improve, but she wordlessly comforted me by coexisting with my suffering. By letting her see me undone, I realized I was loved even in such a broken state. The simple joy of being received by my friend, who refused to minimize my pain or try to fix me, created new life in the middle of grief. Joy's coexistence with pain and vulnerability became part of my memory that evening.
Suffering internalized is dark and heavy, but suffering shared engenders courage and hope. In those early years of illness, I gave up on my survival strategy of withdrawal and self-sufficiency by bringing my helplessness and grief into the open. As I shared my suffering with friends, I found validation. The safe harbor of friendship gave me space to compassionately accept the pain, sorrow, and limitations sickness had introduced into my life. Honesty with others unlocked even more honesty with God, and I found the cry of my heart was echoed by many of the psalmists. I learned to embrace my suffering as a provocative gift for others to begin receiving healing validation for their own pain.
Pain, whether emotional or physical, registers in our brains as suffering when we perceive a loss or threat of loss to the integrity of our personhood. Research is revealing "the neurobiology of suffering is the same, regardless of the cause or context," wrote Peter A. Moskovitz, an orthopedic surgeon who specializes in chronic pain.
Other doctors and researchers have found and described feelings of despair, fear, and suffering as a common correlate to pain of various causes. As humans, we are united in sharing the same neurobiological event when experiencing any pain, despite feeling piercing disconnection from one another and our own higher-level neurological functioning as a result.
Suffering provokes a "sensation of internal disintegration," wherein as we experience pain our brain is distracted from other critical tasks. Researchers like Thomas Weiss, a German professor of biological and clinical psychology, are exploring the relationship between the organization of our brains and long-term pain. But many sufferers themselves can attest that at our worst, we struggle to think realistically and feel secure in our relationships with others, ourselves, and even God.
Interpersonal neurobiology, a relatively new interdisciplinary approach to the brain and mindfulness, emphasizes the role of relationships on "neural integration"—like my friends' compassion impacting my own experience. In The Developing Mind, neuropsychiatrist Dan Siegel, who introduced the field, described how feelings of shame and suffering obstruct our ability to regulate emotions and responses, but as we feel heard and received by others, mental function and overall wellbeing can improve.
From the first moments of life, just as we develop and survive in response to the relationships around us, so do our brains. Social connections are so essential to human well-being that they actually share a neurological pathway with physical pain.
The more I discover about pain and relationships through research and my own experience, the more I see relationships as the means by which pain and corresponding suffering can be transformed. Of course, as Christians, we have a model for this relational compassion throughout Scripture.
In 1 Corinthians, Paul even places it in biological terms, calling to mind our physical bodies: "But God has put the body together, giving greater honor to the parts that lacked it, so that there should be no division in the body, but that its parts should have equal concern for each other. If one part suffers, every part suffers with it; if one part is honored, every part rejoices with it" (12:24–26). One of the primary ways God heals, grows, and transforms us is through his body, the church.
Recent research also points in this direction. A 2016 study on the relationship between social support and pain found that as individuals increasingly engage their social relationships when experiencing pain, fewer pain areas are activated in the brain. Australian researchers at the University of Queensland have concluded that social group memberships—including belonging to a church or small group—are important resources in the experience of pain, reinforcing personal purpose, meaning, and security.
Other individual studies noted that people with more social support experience less back pain, chest pain following heart surgery, and cancer pain. Among athletes, team bonding has been shown to dramatically increase pain tolerance.
While pain and suffering can be disintegrative, interpersonal neurobiologists are increasingly hopeful in the brain's lifelong ability to make positive neurological changes in response to meaningful relationships like marriage, psychotherapy, and friendship.
The subtext of my pain is shame—a dreadful sense of inadequacy to endure my circumstances. But the gospel consistently offers a different story. Where our culture heralds individual sufficiency and autonomy, suffering reminds me I am inadequate to face disease and disappointment on my own. I am not enough, and I was never intended to be sufficient to meet my own needs. The insights of interpersonal neurobiology, as well as the gospel story, point me outside of myself for the healing my brain, body, and soul most need. As Thompson, who specializes in integrating psychiatry with Christian formation, has written, joy in the midst of suffering can only happen "with assistance from someone outside of myself."
Suffering exhumes vulnerability, illuminating a feature of our humanness we generally pretend doesn't exist. Perhaps that is the gift of suffering: It forces us to realize we cannot bear the pain of life on our own. When I allow my suffering to be seen and received by others, my brain learns how to trust. Ultimately, relationships of shared brokenness teach my brain to rely on the only Person who can and will redeem the pain so rampant in my body and this world.
My brain, like my body and soul, was made to crave relationships. In my suffering, I know I need others. More importantly, I know I need God.
Katie Jo Ramsey is a therapist and writer in Colorado. She has previously written for CT Women about navigating Christian community while living with an invisible illness. Katie Jo is currently working on her first book, exploring her experience of joy in suffering alongside insights from interpersonal neurobiology and theology. Learn more at KatieJoRamsey.com.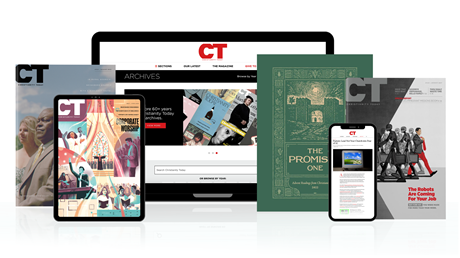 Annual & Monthly subscriptions available.
Print & Digital Issues of CT magazine
Complete access to every article on ChristianityToday.com
Unlimited access to 65+ years of CT's online archives
Member-only special issues
Subscribe
Read These Next
Trending

American Christians Should Stand with Israel under Attack

While we pray for peace, we need moral clarity about this war.

From the Magazine

The Unusual Epistle that Helps Me Counsel on Sexuality

Jude has strong words for immorality in the church. Yet he advocates for mercy for those who doubt.

Editor's Pick

Don't Miss These African Christmas Hits

Jam out this season to highlife, Afrobeats, jazz, a cappella, R & B, rap, dance, and hip-hop artists from Nigeria, South Africa, and more.
God Made Our Brains to Need Others
God Made Our Brains to Need Others