true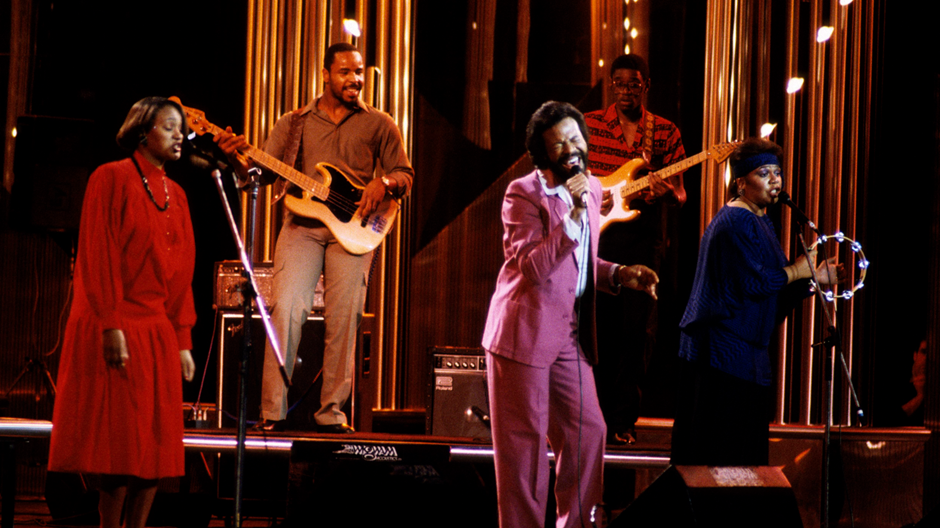 Image: David Redfern / Redferns
The first time I heard Edwin Hawkins and the Edwin Hawkins Singers' "Oh Happy Day" was in June 1969 in base housing at Itazuke Air Base outside Fukuoka, Japan. Every day, I'd race home from school and turn on Armed Forces Radio to tune into the 30-minute block of rock-and-roll.
At first listen, I was mesmerized by Hawkins's sound. Oh, wow. I loved it. I was hooked.
Growing up in the Air Force (my father a career officer), I was surrounded by gospel music. Unlike the other services, the Air Force was integrated upon its founding after World War II. Our friends and neighbors were African Americans, playing Mahalia Jackson (of course), the Mighty Clouds of Joy, the Dixie Hummingbirds, the Pilgrim Travelers, and the rest. Their music became the soundtrack of my life.
But the Sensational Nightingales never sounded like this. "Oh Happy Day" had that throbbing, stuttering, 4/4 beat, the syncopated "He taught me how" section, the low, throaty voice of Dorothy Combs Morrison (which set me up for Mavis Staples, who I wouldn't hear for another year or two once we'd returned stateside). It didn't sound like the Top 40 radio I'd been used to.
Oh, I'd been hearing soul music on Top 40 for some time—Aretha, Wilson Pickett, Sam and Dave … all of whom had deep gospel roots. But this was gospel gospel. On the radio. I fell hopelessly in love with it and trotted down to the Base Exchange (BX) every day until the 45 finally arrived. I still have it, too.
"Oh Happy Day" paved the way for seismic changes in gospel music.
Hawkins never had another Top 40 hit, but he had a long and successful career in gospel music, helping revitalize the gospel choir sound, making choirs cool for kids again.
When he passed on Monday of pancreatic cancer (which also killed his brother Walter in 2010), he was 74, one of the deans of gospel music.
Entire generations of gospel musicians grew up loving "Oh Happy Day," his R&B-drenched arrangement of an old hymn, often themselves trying to capture that too-often elusive combination of evangelical lyrics and absolute, stone-cold joyof these youthful voices.
To be honest, it would be hard today to reproduce that one-of-a-kind sound: recorded live in a church on a primitive two-track recorder, the bass slightly overpowering the drums, the live vocals, the impromptu, improvised nature of the arrangement sung by gift non-professionals.
"Oh Happy Day" also paved the way for seismic changes in gospel music.
Since the Dixie Hummingbirds had added a guitar player in the 1950s, gospel groups—primarily quartets and youth choirs—had been chafing to add additional instrumentation. The full band sound, usually found only in Pentecostal and Holiness churches, simply wasn't accepted by most mainstream churches or the major gospel record labels, always conservative in the best of times.
Then here came this across-the-board smash, a song that went to No. 1 in several countries and refused to leave the charts, sung by a small youth choir and (originally) self-produced (before Buddha Records wisely picks it up and re-issues it on the Pavilion label) that rocked.
If you want young people in your youth choir, add the instruments the kids are already playing at home. That's the way it was in First Baptist Church of Woodville, Texas, our family's home in 1969–1970 while my father served a tour in Thailand during the Vietnam War. And yes, I played the drums. (I still do.)
The success of "Oh Happy Day" paved the way for Andrae Crouch and the Disciples, who would release Take the Message Everywhere, recorded in 1969 and released the following year. "Take the Message" took "Oh Happy Day" and its beat one step further, propelling the Disciples into both black and white churches and—eventually—auditoriums.
"Oh Happy Day" also made it easier for the Staple Singers, who continually updated their sound in the late '60s with a series of classic albums for Epic and Stax. And, in time, "Oh Happy Day" would enable and inspire the Winans, Kirk Franklin, Tye Tribbett, and many of today's most compelling gospel artists. Gospel has never more popular than it is now.
Not that Edwin Hawkins was thinking about that when he recorded what would become Let Us Go Unto the House of the Lord with the Northern California Youth Choir of the Church of God in Christ. He just wanted to raise enough money to help them go to a church choir competition.
In later interviews, Hawkins never seemed to mind that "Oh Happy Day" was his only major pop hit. His career in gospel was long and rewarding. He touched countless lives with his music. According to all accounts, he had spent the past year working on more music, continuing to nurture young singers, singing his songs.
With Hawkins's passing, there will doubtless be more tributes to come and, hopefully, more chances to hear "Oh Happy Day."
And I'd like to think more opportunities for junior high kids sitting around listening the radio (or YouTube) to hear it and do—as I did nearly 50 years ago—go, "Oh, wow!"
Robert F. Darden is professor of journalism, public relations and new media at Baylor University. He is the author of People Get Ready! A New History of Black Gospel Music (Continuum/Bloomsbury 2005), Nothing But Love in God's Water, Volume I: Black Sacred Music from the Civil War to the Civil Rights Movement (Penn State University Press, 2014) and Nothing But Love in God's Water, Volume II: Black Sacred Music from Sit-Ins to Resurrection City (Penn State University Press, 2016).
The former gospel music editor for Billboard magazine, he wrote CT's tribute to singer Andrae Crouch in 2015 as well as a history of the Hammond B-3 organ.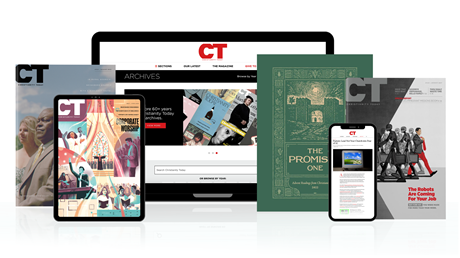 Subscribe to Christianity Today and get access to this article plus 65+ years of archives.
Home delivery of CT magazine
Complete access to articles on ChristianityToday.com
Over 120 years of magazine archives plus full access to all of CT's online archives
Subscribe Now
How 'Oh Happy Day' Gave Gospel a New Beat
How 'Oh Happy Day' Gave Gospel a New Beat