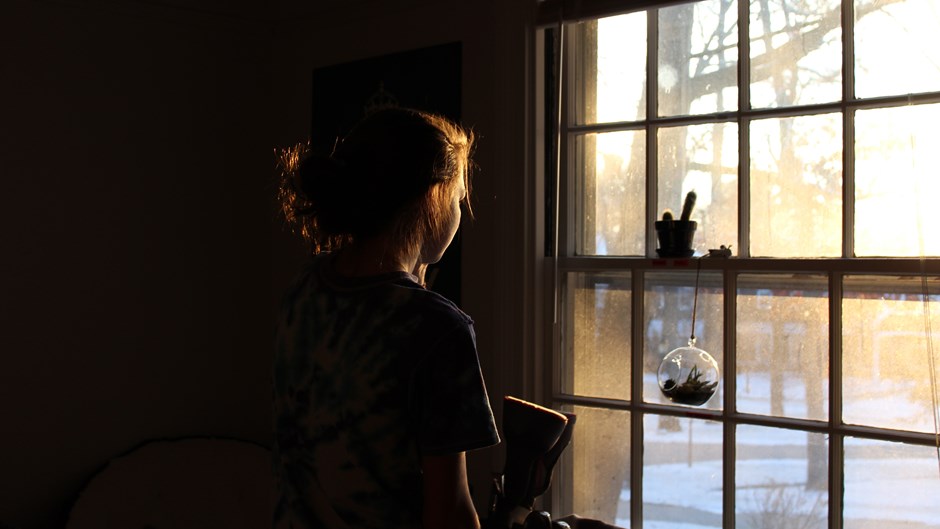 Image: Kate Williams / UnSplash
Young 20-somethings stood in line to speak with me after my workshop, "Is Christianity Good for Women?" They thanked me for tackling difficult passages in Scripture involving violence against women and asked me the expected questions about gender roles in marriage and the family. When I got to the third person in line—a young, beautiful girl, her hair falling in tousled waves—she bent closer and spoke in a low voice.
"What do you think about forgiveness?" she asked. "What role does that play in cases of sexual abuse and rape?" I suspected that she had a story of pain, betrayal, and shame. Although she didn't tell me the full story that day (the line was long behind her), she did tearfully admit that the counsel offered to her had been to simply forgive the perpetrator. "I still feel angry," she confessed. "Is that wrong?"
It's one of the most important questions to ask, especially as the #MeToo and #ChurchToo movements carry us in their angry tides. It's also an important question to ask when stories like Jules Woodson's surface and members of Highpoint Church in Memphis stand in solidarity with her perpetrator.
When women suffer violence in the Scriptures, we see God's own righteous—if also oblique—anger. Sometimes we see divine outrage in the demise of a character, as in the case of King David. I'm not thinking of the way he forcibly took Bathsheba into his bed, although that story, ending in the death of the baby, draws its own conclusions.
Instead, I'm thinking of his daughter, Tamar, who is raped by his son, Amnon (2 Sam 13). David's anger is impotent and weak, and he visits no judgment on Amnon. Because of his father's inaction, another son, Absalom, avenges his sister's humiliation by murder. An entire family splinters because of a father's failure to show outrage. The story very clearly illustrates that this—and by this, I mean both the violence and the muteness—must never be done.
Another way that Scripture communicates God's outrage over violence against women is through the words of various people in the narrative. In Genesis 20, for example, Abraham has lied to Abimelek and claimed that Sarah is his sister rather than his wife, a lie that permits Abimelek to take Sarah into his harem and have her at his will.
However, before he touches her, God visits Abimelek in a dream, warning him that under penalty of death, he's taken another man's wife. When Abimelek confronts Abraham with his "great sin," he accuses, "You have done to me things that ought not to be done" (Gen. 20:9). God speaks his own anger through Abimelek.
Admittedly, there are too many instances in the Scriptures where the weakness of men either commit women into the hands of violence or fail to clearly execute justice when the violence is discovered: Isaac and Rebekah (Gen. 26); Jacob and Dinah (Gen. 34); the Levite and his concubine (Judges 19).
These stories are crushing for women, some of whom interpret the silence in certain passages as God's indifference to their own suffering. They wonder if the God of the Bible can be trusted. Even more difficult, when these passages are excised from the preaching calendar, women are left wondering about a proper response to sexual violence. Can't room be made for the psalmist's command, picked up later by the apostle Paul, to "be angry and do not sin" (Ps. 4:4; Eph. 4:26, ESV)? Isn't our task to "act justly and to love mercy" at the very same time (Micah 6:8)?
The #MeToo movement certainly hasn't gotten everything right, but it is pushing the church, quite rightly, to seek a more biblical framework for understanding the role of righteous anger, justice, and forgiveness, especially in the context of sexual violence.
I've seen firsthand how this framework can be seriously mishandled.
Several years ago, I was asked to serve in an editorial capacity for a devotional Bible, which, a few decades after publication, needed modernizing. As I read, I came across one particular reflection that addressed the topic of date rape. The article opened by pressing a woman to consider her own culpability in the rape: What better choices might she have made? Why had she judged the man's character so poorly?
Only at the end of the paragraph was the victim relieved of responsibility for the perpetrator's "behavior" (never called a "crime.") She was then commended to do four things: Ask God to cleanse her of guilt, forgive the rapist, renew her commitment to the Lord, and move forward with her life.
Notice the painful omissions: She is not asked to report the rape. She is not asked to seek justice. She is not given the permission that Habakkuk so liberally took when he listed his own grievances with God: "How long, Lord, must I call for help, but you do not listen? Or cry to you 'Violence!' and you will not save?" (1:2).
Fortunately, the Bible witnesses to God's own people clenching their fists at him and crying out for justice. The psalms of lament give voice to desperate, angry cries for God to right wrong: How long, O Lord, will the wicked act with impunity and you sit idly by? The imprecatory (cursing) psalms go even further by asking God to rain his burning coals of vengeance on perpetrators of evil. They teach us, as Ellen Davis writes, that "every believer has a share in the prophetic task of naming and renouncing evil." "Will not the Judge of all the earth do right?" (Gen. 18:25).
In sum, the Scriptures inspire trust that God's righteousness will necessarily involve the righteous judgment of evil, and this message culminates in the Cross.
The Cross stands over and against impunity, as Fleming Rutledge argues in The Crucifixion: "The biblical message is that the outrage is first of all in the heart of God." The Cross says that no sin is incidental to God—not predatory behavior, not unwanted sexual advances, not lewd joking, not molestation, not rape, not any form of sexual abuse or aggression.
"If we think of Christian theology and ethics purely in terms of forgiveness," writes Rutledge, "we will have neglected a central aspect of God's own character and will be in no position to understand the cross in its fullest dimension."
The Cross is not just the site of God's mercy; it's also, very importantly, the site of God's anger at sin. As I told the young women who stood in the line after my workshop, forgiveness does not preclude seeking justice. To be sure, we are warned about the dangers of human anger. The Scriptures clearly teach that while anger is not wrong, we will be tempted to wield it wrongly (Ps. 4:4, Eph. 4:26, James 1:20). Nevertheless, forgiveness is a complicated work.
While God wants to release us from the desire to exact our own vengeance on wrongdoers, he doesn't demand that we minimize wrongdoing. Rather, biblical forgiveness commits us to truth-telling and to moral reparation.
The South African Truth and Reconciliation Commission is a great example. When post-apartheid leaders demanded amnesty in the hopes of avoiding civil war, the new government, led by Nelson Mandela, proposed a compromise: conditional forgiveness in exchange for truth. A nation began to heal, not because it denied the horrors of sin, not because it sought an "eye for an eye," but because it named sin, believing that a greater redemption was on the other side.
This model of restorative justice is needed for both victims and perpetrators of sexual violence, as NPR reported this past week. Women like Stephanie Cassatly have understood that the outrage of #MeToo will be insufficient to heal the wounds of the past. "I think we're in the bomb-throwing stage of it still," she admits.
Anger won't be enough—but neither will apologies. We need forums for helping men to see the harm they've done, name it rightly, accept culpability, and commit to the redemptive work of healing. I can't help but hope that churches like Highpoint Church in Memphis will one day lead the way in refusing language that minimizes sexual aggression.
As Christians contending with this issue, we must keep on believing an old, old story, that the sinless God committed himself freely into the hands of evildoers to repair the wounds of sin. God could not have loved the perpetrator if he had only enacted justice; he could not have loved the victim if he had only loved mercy. This divine dilemma, as church father Athanasius described it, was solved only by God "pitying our race" enough to clothe himself with flesh, enter the world, and die an ignominious death.
On the Cross, God radically identifies with victim and perpetrator, his arms outstretched in both anger and absolution. #MeToo, says the incarnate God on the cross. He bears our griefs, carries our sorrows, and allows himself to be wounded for our transgressions.
Jen Pollock Michel is the award-winning author of Teach Us to Want and Keeping Place. She lives with her husband and five children in Toronto.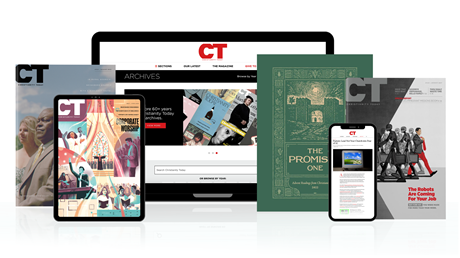 Subscribe to Christianity Today and get access to this article plus 65+ years of archives.
Home delivery of CT magazine
Complete access to articles on ChristianityToday.com
Over 120 years of magazine archives plus full access to all of CT's online archives
Subscribe Now
God's Message to #MeToo Victims and Perpetrators
God's Message to #MeToo Victims and Perpetrators