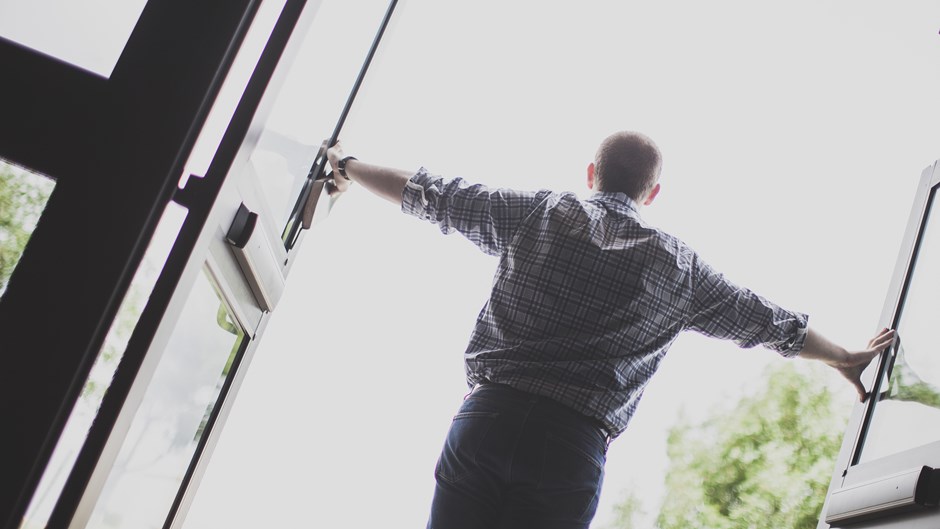 I readily understand recent concern about the label "evangelical" and why some people are uncomfortable with it, given some of its cultural associations. In fact, a few decades ago, I was ready to distance myself from the movement myself.
My problem with evangelicalism wasn't theological. My theological beliefs were solidly evangelical. It was evangelical subculture—not evangelical faith—that I was feeling increasingly alienated from. I decided that some ethical issues were black and white—and that most white evangelicals were on the wrong side of that color line. I knew too many evangelicals who seemed oblivious to the needs of the homeless, abused women, and racial injustices. I saw firsthand that some local communities were residentially segregated, with those in power allocating disproportionate resources to their own parts of the community.
A Theological Education
Let me rewind the story a couple years. After the most devastating experience of my life, some African American Christians gave me refuge. I was surprised to discover that their church didn't know about resources that I took for granted, such as Young Life, InterVarsity, or Christianity Today.
But I was also surprised to discover there some resources that I hadn't experienced before. These churches had centuries of experience in dealing with pain, and they helped put me back together. Grace wasn't just a theological concept; it was a gift they celebrated and depended on.
Although the title "evangelical" is alien to most of the black church, its beliefs and practices, such as preaching the new birth, reading Scripture, and praying faithfully, reflect the best theological and spiritual heritage of evangelicalism.
At the time I was doing my PhD at Duke University. While there, I met Arthur Williams, who was starting a new African American campus ministry group and graciously invited me to participate. Under his leadership, the group quickly grew.
As I listened to the other members of the group, I was shocked by how much I, as a member of the dominant culture, remained utterly ignorant of many features of African American life and history. Worse yet, as my new friends shared their daily experiences of racism (such as some white students calling them by the n-word), I was dumbfounded. How could this happen? What astonished me more was how some of them laughed about it as if they were used to this treatment.
I had assumed that the civil rights movement of the 1960s had put an end to the sorts of experiences they described. Because these things didn't happen to me, I assumed that they no longer happened at all. Yet in reality, white people so outnumber black people that it would take only a mere fraction of whites being overtly racist to affect black life regularly.
After overhearing one troubling conversation, I asked Arthur if maybe these were rare instances. Shaking his head at my sheltered perspective, Arthur shared an experience from his first day of English class. He was the only black student in the class, and the teacher called him aside after class. "You need to drop this course," she warned, "and if you tell anyone I told you this, it'll be your word against mine." Arthur ended up earning an A in that course and hopefully changing the teacher's perspective. But I was horrified.
I should not have been. I began to think of conversations I had had with other white Christians that I had simply dismissed as anomalies. Some, for example, rejected interracial marriage ("for the sake of the children").
When I lived in a black neighborhood and a neighbor wanted to attend church with me, the white Christians giving me a ride insisted that there was not enough room in the car for my neighbors, though there remained an empty seat. I didn't want to believe that there were racial reasons for such lapses; after all, these were Christians.
A Steep Learning Curve
Members of the mostly white churches I had belonged to welcomed African American visitors; my African American friends' churches had welcomed me no less vigorously. But we never did more than visit. Now, however, I was no longer pastoring and I could join whatever church I wanted. Instead of trying to get African American friends to my church, it was a lot easier to simply join theirs.
That's where my learning curve really began. Some of the believers who welcomed me there had had flour poured on their heads during sit-ins. Some of them remembered earlier church members who had been born in slavery. As I read the slave narratives, I began to weep as I realized what people who looked like me had done to people who looked like the brothers and sisters who welcomed me into their church.
As a group, black people in the US had never done the same to white people, even if in some cases that was only because they didn't have the power to do so. Insofar as I lived in a racially divided community at the time, I knew which side I had to join, at least if I cared about the sort of justice I read about in the Bible (e.g., Prov. 31:9; Isa. 1:17, 23; Jer. 5:28; 22:3; Zech. 7:10; Matt. 23:23).
I also confronted a new perspective on politics. I voted pro-life, but I soon learned that most of my African American friends, while agreeing that abortion was wrong, had different political priorities. Local power structures affected which schools got better education funding and which parts of town got better police protection. I remain committed to justice for the unborn (and still regard this as a major issue), but I also had to learn about some other aspects of justice that my friends saw more clearly than I did. (I pray for the current administration and am glad that they recognize abortion as an evil, but I hope readers will understand why I did not vote for President Trump.)
When I lived in an African American community, I witnessed some of these injustices firsthand and began to understand why brothers and sisters as committed to Christ as I was had different perspectives on politics.
Mounting Frustration
Because of what I was learning, I found myself frustrated when talking with white evangelicals who seemed as clueless about racial injustice around them as I had been. Disbelieving my observations, some of them dogmatically insisted to me that the black community's problems were their own fault. In the black church, I could care about evangelism and about social justice, but some white evangelicals I knew seemed to care only for the former and to disregard the latter.
By the time I attended the Urbana 93 missions convention, my frustration had reached the boiling point. Debating with me, a friend from outside the US complained about African Americans with lines she had learned from white US Christians. At home in the black church, I was ready to stop identifying myself as evangelical at all, despite the beliefs that I shared with my white evangelical brothers and sisters, because I was fed up with what I saw as their blindness regarding race and social issues.
But at Urbana, I met an African American woman named Stacey Chapman. Somehow, in a conference of 18,000 people, we kept bumping into one another. Stacey could understand my struggles, but she also helped me to see past them. She showed me that brothers and sisters in Christ cannot afford to let anything separate us, no matter how strongly we feel. Stacey kept me from abandoning evangelicalism.
A Unity Propelled by Love
I had been offering biblical teaching about ethnic reconciliation, emphasizing how Paul and other New Testament writers sacrificed deeply for the church's unity. A unity propelled by love means that we love and serve our brothers and sisters even if our perspectives differ starkly. It is the good news about Christ that makes us one body, and we have no right to sunder his body.
If we are prepared to lay down our lives for one another, we surely should be able to endure our differences, even while working toward what we believe to be justice and truth. The beginning of reconciliation is listening to one another's honest feelings and experiences and then loving and serving, even when our disagreements feel painful. I realized I needed to follow what I myself was teaching and sacrifice for the unity of the church.
Today, I understand that evangelicalism—a movement that by definition must be centered on the evangel, or "gospel"—is a global movement that spans many cultures. If I have problems with one part of evangelicalism, I can't project that onto the entire movement.
US evangelicals do not own evangelicalism; they constitute only a small minority within it. My wife, for example, is from the Evangelical Church of Congo; the best man at our wedding is from what was then called the Evangelical Church of West Africa.
I understand why some Christians have trouble with the evangelical label. I almost discarded it myself, though I would never have discarded my faith. But labels aside, I'm glad I stayed. I will probably always feel most at home in the black church. But had I withdrawn from the self-identified evangelical movement, I would have prematurely severed fellowship with many wonderful brothers and sisters who are dear to me. I would have forfeited my opportunity to be a bridge for reconciliation.
Trying to be a bridge and clear up misunderstandings is not always easy. As I learned from Arthur and Stacey, however, it can make a huge difference in someone's life.
Craig Keener is F. M. and Ada Thompson Professor of Biblical Studies at Asbury Theological Seminary. His most recent book is Spirit Hermeneutics: Reading Scripture in Light of Pentecost (Eerdmans, 2016).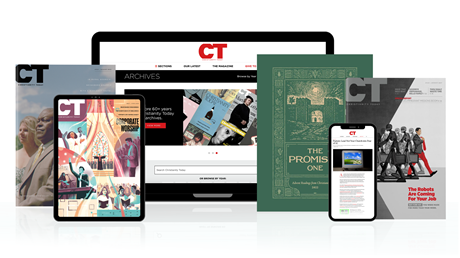 Annual & Monthly subscriptions available.
Print & Digital Issues of CT magazine
Complete access to every article on ChristianityToday.com
Unlimited access to 65+ years of CT's online archives
Member-only special issues
Subscribe
Why I Almost Left Evangelicalism
Why I Almost Left Evangelicalism