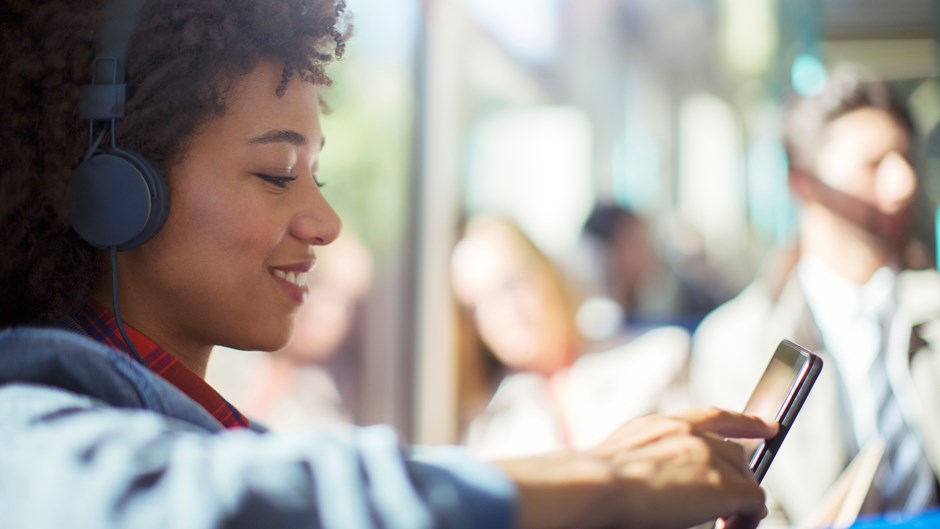 Image: Paul Bradbury / Getty Images
Maybe you've missed it, but Christianity Today produces a podcast. I'm the co-host of Quick to Listen, a weekly current-events program that pushes back against the breathless and instant opinions that often flatten the complexity of our world. By contrast, our show elevates the voices of those who have spent years studying and living through some of the most intractable problems of our time.
A recent favorite of mine? Our discussion of the persistent violence against the Nigerian church. In "Nigerian Christians Are Exhausted From the Terror. Will They Fight Back?" my co-host Mark Galli and I explored the conflict with local Christian leader Gideon Para-Mallam and heard firsthand the joy and pain of leading the church in the midst of bloodshed. He lit up our tiny recording studio with his passion, and his animated analysis reminded me why podcasts are such a powerful form of learning.
As a podcast creator and fan, I'm convinced that one of the medium's gifts is the diversity of perspectives, topics, and genres. With that in mind, I asked a dozen women to write about their favorite program, preferably one off the mainstream track. If you're on the prowl for a new podcast, look no further. Here are 12 recommendations that will entertain you (and your children), spark your faith, and engage your brain.
Each entry lists the podcast program followed by a featured episode. Happy listening!
1. Communicator Academy: "Dealing with Ministry Envy"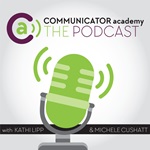 With nearly 20 books and more than two decades of speaking, podcasting, and entrepreneurial experience between them, Kathi Lipp and Michele Cushatt share their collective expertise on industry "dos and don'ts" and build up emerging content creators in speaking, writing, and digital media. The podcast offers the practical nuts and bolts of building a speaking and writing ministry, served up with honest and entertaining candor. One particularly memorable episode, called "Dealing with Ministry Envy," acknowledges that even veteran leaders struggle with envy. Lipp and Cushatt offer potent antidotes on how to deal with "shanger" (shame and anger) with humor and wisdom. Their advice: cultivate gratitude and generosity by intentionally amplifying the platforms of others.
Diane Dokko Kim, author and special-needs ministry consultant
2. Pass the Mic: "Pence, Patterson and the SBC"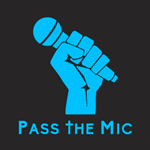 Pass the Mic hosts Jemar Tisby and Tyler Burns always serve up brilliant, insightful, and prophetic commentary on race, faith, and current events. In this episode, "Pence, Patterson, and the SBC," Tisby and pastor Earon James parse out the disturbing history of the Southern Baptists' now ex-president Paige Patterson and the drama surrounding their annual convention. By asking troubling questions—like "Why did the Southern Baptist leadership choose to tighten their affiliation with the GOP rather than part company?"—they exhort us to forsake power and popularity for the sake of the gospel.
Dorothy Littell Greco, photojournalist, writer, and author
3. HER with Amena Brown: "Dignity of the Black Body," featuring Austin Channing Brown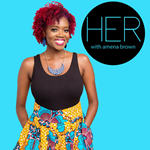 In HER, host Amena Brown, a spoken-word poet and author, invites female guests to participate in a personal conversation framed around a particular theme. I thought I knew exactly what I would get out of the episode, "Dignity of the Black Body," but it turned out to be encouraging in more unexpected ways. Both Brown and guest Austin Channing Brown are women unashamed of how God made them. As I listened to their discussion about being black women in America, I felt like I was simply listening to two girlfriends connect. More than that, I was encouraged by their activism, reminded of the beauty of friendship, and encouraged to celebrate the way God made me. It was refreshing.
Jamie Lapeyrolerie, reader and writer
4. The Lucky Few: "Friendship," with guest Melynn Henry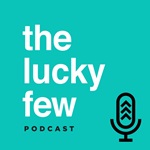 I'm inclined to think that all parents worry about friendships for their children. This area of prayer and fretting may be particularly acute for parents like me, who are raising children with special needs. So when The Lucky Few interviewed Melynn Henry about her relationship with Carey, a lifelong friend with Down syndrome, I was eager to hear their story. This episode poignantly and beautifully captures the gift of friendship through a particular story of two girls who grew up together and love one another with mutual affection.
5. Chrystal Evans Hurst: "Girl Boss Chat with Christy Wright"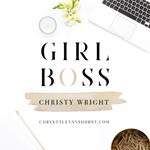 Chrystal Evans Hurst uses her podcast to encourage women to fulfill their potential in Christ. Last month, she focused on women with an entrepreneurial itch. One particular episode that resonated with me was her interview with Christy Wright, a certified business coach and featured speaker with Ramsey Solutions. After listening to their conversation, I was inspired to identify the strengths I bring to the marketplace and encouraged to be fully present wherever I am, whether working or spending time with my family.
Kia Stephens, blogger and YouTuber
6. Revisionist History: "The Lady Vanishes"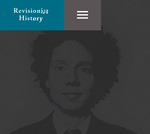 I'm smitten by good stories, and Malcolm Gladwell's podcast Revisionist History sets out to tell narratives that leave you reevaluating the past in a way that feels important for the future. His debut episode, "The Lady Vanishes," drew me into the stories of a 19th-century painter and a modern-day politician and exposed humanity's bent toward so-called "moral licensing" and other problematic states of mind. As a Christian, I came away mesmerized by the idea that although people are prone to exploit others, God never uses us as pawns. Scripture shows us how Jesus repeatedly elevated those who were discriminated against and marginalized. The gospel is still the great equalizer.
Kelsey Hency, editor-in-chief, Fathom
7. Fun Therapy with Mike Foster: "Annie F. Downs"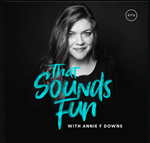 In Fun Therapy, author, coach, and storyteller Mike Foster hosts an unscripted and informal "therapy" session with a key leader. I was deeply moved by the episode with author and speaker Annie F. Downs talking about singleness, belonging, and acceptance. The journey of singleness is beautiful but sometimes very difficult, so her raw moments of honesty spoke to a deep place within me that I often leave untouched. The conversation allowed me to reflect on God's goodness and his willingness to sit with me in my brokenness.
Faitth Brooks, writer, traveler and social media strategist
8. Truth's Table: "Black Girl Magic," featuring Kim Cash Tate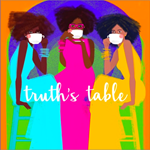 The women of Truth's Table, Christina Edmondson, Michelle Higgins, and Ekemini Uwan, share various perspectives on current events and pop culture issues filtered through their Christian faith. Their most recent interview with Kim Cash Tate really hit home with me. In the episode, Cash Tate shares her story of leaving her high-profile career as an attorney to pursue God's call on her life as a homeschooling mom and Christian author and speaker. For me, a former Department of State contractor turned stay-at-home mom, Kim's story of complete surrender to God inspired me to trust him even when it doesn't make sense.
Christina Patterson, founder ofBeloved Women
9. Brains On: "How Do Pianos Work?"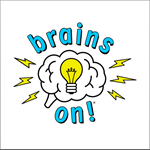 Brains On is a science podcast aimed at and co-hosted by elementary school kids. The show is packed with fun facts, mystery sounds, and more. Each episode tackles one key question, like whether narwhals are unicorns of the sea, why sunburns are painful, or how, exactly, our food gets digested. Host Molly Bloom and the Brains On team keep both kids and adults in our family enthralled week after week. They're "serious about being curious" (their motto) with a walloping dose of fun thrown in. Our favorite episode, which takes a peek at how pianos actually make sounds, has become family lore for its "Most Epic Fighting Battle" segment on how sound travels. Warning to parents: Be prepared to play this one on repeat.
Bronwyn Lea, author and speaker
10. By Faith: "Zack Eswine on Our 'Inconsolable Things'"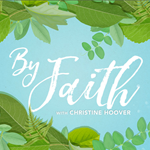 While feeling anxious, I bumped into Christine Hoover's By Faith, a podcast that explores faith amid the fog of suffering. Her "Inconsolable Things" episode drips with the wisdom of Proverbs. "Our cultural assumption is that we are supposed to do large things famously as fast as we can," says pastor Zack Eswine in his conversation with Hoover. "But most things in life require us to do small, mostly overlooked things over a long period of time." He invites listeners to ask God for the grace to do "small things" faithfully. As I listened, I was amazed at how good news from a wise shepherd—a stranger miles away—could soothe the soul.
Nana Dolce, writer at motherhoodandsanctity.com
11. Emotionally Healthy Leadership: "10 Reasons Sabbath is Core to Leadership"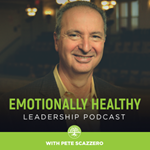 Pastor Pete Scazzero's podcast offers discipleship tools for those in ministry. I'm in full-time ministry, a mom of a toddler, and a seminary student, so rest is often the last thing on my list, but I was challenged by a recent episode in which Scazzero offers a new perspective on the Sabbath. Our culture teaches us that we are what we do. The Enemy uses that to control our lives and our minds and make us human doings instead of human beings. Thanks to the insights in this podcast, I'm challenging myself anew to purposefully enjoy God's creation and also rest in his goodness so that I can serve him out of the fullness of my heart.
Mekdes Haddis, writer, speaker, and missiologist
12. Your Daily Cup of Inspiration with Dianna Hobbs: "Things Are Coming Full Circle In Your Life"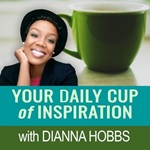 In Your Daily Cup of Inspiration, host Diana Hobbs offers words of encouragement and assures her audience of God's perfect plan by "stirring his word into their cup." In the episode "Things Are Coming Full Circle In Your Life," she freely shares her powerful testimony of healing and restoration. Her story encourages us to remain faithful while we wait for healing and underscores the importance of trusting God in each season of our life.
Iris Peterson Bryant, author, speaker, educator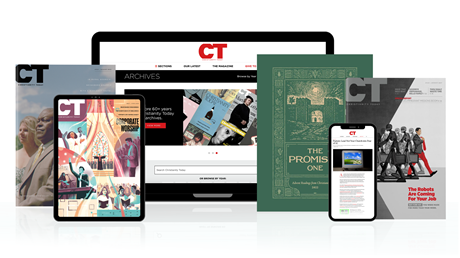 Annual & Monthly subscriptions available.
Print & Digital Issues of CT magazine
Complete access to every article on ChristianityToday.com
Unlimited access to 65+ years of CT's online archives
Member-only special issues
Subscribe
12 Podcasts for Your Summer Listening List
12 Podcasts for Your Summer Listening List