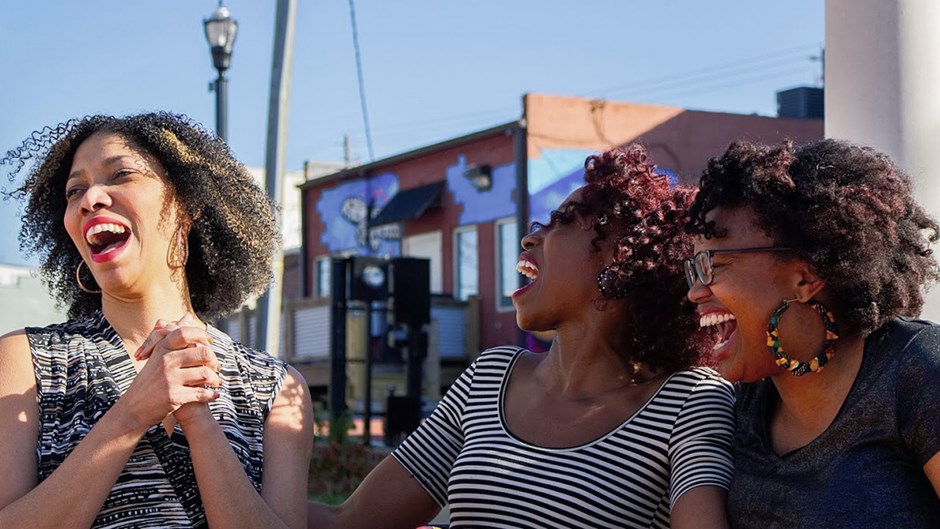 Image: Eric Sun
This spring, InterVarsity Press launched the #ReadWomen project. We'd like to contribute to the discussion by introducing you to 10 female theologians on our radar. The obvious question, of course, is how we identified our curating criteria.

Although some might define theologian by strictly academic standards, we opted to use fairly broad parameters. We looked for women with MDiv degrees, minimally, who self-identify as theologians and are engaged with theology through writing, teaching, or conversation in the public square (in the form of a podcast, for example). We also selected theologians who are new to the field or otherwise unfamiliar to the majority of our Christianity Today readers. Although in a technical sense the study of theology is categorically distinct from pastoral ministry, nonetheless many of these women are actively applying their knowledge of theology to formal and informal ministries within academia and the broader church.
In the process of researching the list, we deliberately consulted with both female and male scholars (quoted here) who could speak from a position of expertise and articulate the unique accomplishments of these women. Although these names represent a small fraction of a large and growing pool of noteworthy female theologians, we hope to continue this conversation in the coming years by platforming other women. With that in mind, we'd like to hear from you. Email us and let us know whom you're reading and listening to these days.
In no particular order, here are some of the new or lesser-known female theologians we're excited about:
Amy Brown Hughes, assistant professor of theology, Gordon College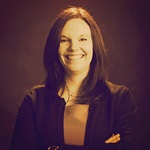 Image: Courtesy of Gordon college
As a historical theologian, Amy Brown Hughes studies the interface between early Christian texts and the contemporary world with the understanding that "early Christian writers continue to be fruitful interlocutors in modern discussions of theology." She is coauthor (along with Lynn H. Cohick) of Christian Women in the Patristic World: Their Influence, Authority and Legacy in the Second Through Fifth Centuries(Baker Academic) and has a PhD in historical theology with an emphasis in early Christianity. Her other areas of expertise include Trinitarian and Christological thought, theological anthropology, and women in the early church.
"Amy Brown Hughes brings to the study of theology a creative curiosity that spotlights aspects of the ancient church I hadn't seen before," says Cohick, interim dean of humanities and theological studies at Wheaton College. "She asks questions about how theology was lived out among women and men of the post-Constantine church and embraces the rich and messy history of the early church with charity."
Truth's Table

podcast: Christina Edmonson, Michelle Higgins, and Ekemini Uwan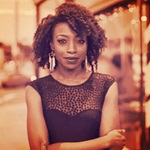 Image: Nicole Lennox
In the spring of 2017, Christina Edmonson, Michelle Higgins, and Ekemini Uwan started the Truth's Table podcast under the auspices of the Reformed African American Network (now called The Witness). The group has since forged out on its own and also stirred controversy while carving out a space for women of color in the Reformed church community and beyond.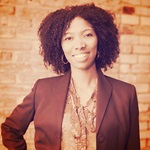 Image: Nicole Lennox
"Every time I listen to them, I am learning, not simply getting insights into the black female experience—although that's important. I'm growing theologically in all facets of what it means to be a Christian," says Esau McCaulley, assistant professor of New Testament and early Christianity at Northeastern Seminary. "They complement each other well and have different strengths, different foci. Michelle tends toward practical theology, Ekemini more toward systematic theology, and Christina toward the intersection of Christian theology and psychology. They're talking about issues of the day from a really theologically aware position."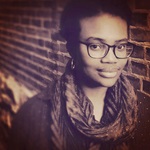 Image: Nicole Lennox
Michelle Higgins has an MDiv from Covenant Theological Seminary in Saint Louis, Missouri, where she works as the director of worship and outreach for South City Church. Christina Edmonson serves as the dean for intercultural student development at Calvin College and has a PhD in counseling psychology from Tennessee State University and an MS in family therapy. Ekemini Uwan has an MDiv from Westminster Theological Seminary.
Haley Goranson Jacob, associate professor of theology, Whitworth University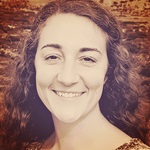 Image: Courtesy of IVP
After graduating from Gordon-Conwell, Haley Goranson Jacob worked as a pastor in a small mountain town in Montana and then did her PhD under N. T. Wright at the University of St Andrews in Scotland. As a New Testament scholar, Goranson Jacob is focused on studying Paul's view of the glory of God and how we as believers participate in that glory. Her first book, Conformed to the Image of His Son: Reconsidering Paul's Theology of Glory in Romans, is a revision of her dissertation and due out from IVP Academic this July.
"Haley's argument is that we tend to think of glory as a divine quality that's inaccessible, but she understands it as something that we share with God. She's asking: 'What does redemption mean? How far does it go? What does restoration look like?'" says Jerry Sittser, professor of theology at Whitworth University. "As a person, Haley's got a nice practical bent to her. [Before she came on faculty], she preached every week for two years, so she's not this distant, inaccessible theologian. She loves the church, she loves Christ, and she loves people."
Han-luen Kantzer Komline, assistant professor of church history and theology at Western Theological Seminary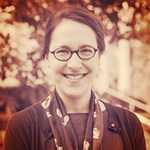 Image: Courtesy of Western Theological Seminary
Han-luen Kantzer Komline is a former Fulbright scholar who studied abroad in Europe before taking a position at Western. She has a PhD from the University of Notre Dame, an MDiv from Princeton Theological Seminary (PTS), and a BA in philosophy from Wheaton College. Her growing publication record reflects her scholarly interest in early Christian theology, particularly Augustinian theology, with essays forthcoming on Augustine and Barth (Wiley-Blackwell, 2018), Augustine and the problem of evil (Zondervan, 2019), Augustinian theology in Marilynne Robinson's Gilead (InterVarsity Press, 2019), and another on early Christian conceptions of what it means to be human (Cambridge University Press, 2019). Her first book, Augustine on the Will: A Theological Account, is currently under review.
"Princeton Theological Seminary has what I believe is the strongest pool of theological students in the world, and Han-luen immediately emerged as one of the very finest of the fine," says Ellen Charry, professor of theology emerita at PTS. "She worked on patristic figures with me, doing exceptional and innovative work on Athanasius of Alexandria. She is an utterly delightful person, and I certainly would want to study under her."
"Han-luen is one of the most competent and ambitious doctoral students I have ever worked with," says Brian Daley, the Catherine F. Huisking Professor of Theology at the University of Notre Dame. "I think she will become one of the most important, solid, and well-balanced evangelical voices in the study of the early church's theological tradition."
Lisa Fields, founder and president of the Jude 3 Project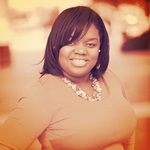 Image: Courtesy of Jude 3 Project
After graduating with an MDiv from Liberty University's School of Divinity, Lisa Fields founded the Jude 3 Project, an apologetics organization "dedicated to helping the black Christian community know what they believe and why." She hosts a podcast for young professionals called Brunch Culture and speaks widely on topics of theology, evangelism, apologetics, and biblical literacy. Fields's commitment to apologetics is fueled by her belief that "one of the greatest tools to defend the faith is biblical literacy."
"Lisa Fields is theologically orthodox and a leading voice in black apologetics," says McCaulley. "She's really interested in addressing apologetic issues that are unique to the black community, and she's raising awareness of the unique theological challenges facing the black church in our day. She has her finger on the pulse. How can we reach and engage black millennials? She does that better than anyone I know."
Amy Peeler, associate professor of theology, Wheaton College, Wheaton, Illinois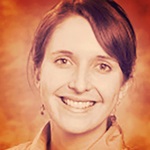 Image: Courtesy of Wheaton College
As a professor in the Wheaton Center for Early Christian Studies, Peeler teaches courses in New Testament literature and interpretation. Although her research interests range from Exodus to Mark, her current scholarship revolves around, in her words, bringing "Hebrews' emphasis on the Fatherhood of God to the conversation among feminist theologians about the complexities of addressing God as Father." She is the other author of You Are My Son: The Family of God in the Epistle to the Hebrews (The Library of New Testament Studies).
"Amy Peeler brings a unique combination of intellectual and pastoral gifts to her work as a scholar," says Beth Felker Jones, professor of theology at Wheaton College. "She helps us to read Scripture in ways that make the text both more clear and more personal. I'm grateful to her for helping me to better understand Sonship in Hebrews and for the ways she shares her passion for the Word with students and with readers."
Shawna Songer Gaines, university chaplain at Trevecca Nazarene University, Nashville, Tennessee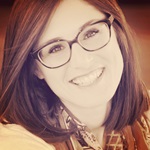 Image: Courtesy of Shawna Songer Gaines
In addition to discipling university students in her role as chaplain, Shawna Songer Gaines also cohosts The Sermon Studio, which she describes as a podcast "dedicated to the art and craft of preaching." She has authored two Bible studies for a small group series called Breathe: Sacred Space for Women, coauthored two books, A Seat at the Table and Kings and Presidents, and served as copastor of Bakersfield Church of the Nazarene, as a youth pastor in Chicago, and as a consultant for Nazarene Missions International. Songer Gaines speaks and preaches at churches, conferences, camps, and retreats across the country.
"Shawna Songer Gaines, in her presence and in her person, has amazing gifts for sharing the love of God," says Felker Jones. "She's marked by deep wisdom and carefulness, and she has strong gifts as a preacher and a teacher of theology and the Bible. Shawna's work is bathed in prayer, and her love for God's people is evident in all she does."
Elizabeth "Lisa" Yao-Hwa Sung, professor of theology at the University of St. Mary of the Lake/ Mundelein Seminary in Illinois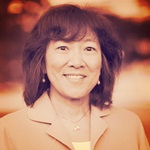 Image: Courtesy of Trinity Evangelical Divinity School
Lisa Sung taught systematic theology for nine years at Trinity Evangelical Divinity School (TEDS) before her appointment to the Chester and Margaret Paluch Professor of Theology at Mundelein Seminary, the largest Roman Catholic seminary in North America. As the first Protestant scholar invited to hold this research professorship and visiting faculty post, Sung gives public lectures that help the seminary community engage the 500th anniversary of the Reformation. Her current writing projects include a volume on theological anthropology for the textbook series Foundations of Evangelical Theology, as well as a book that analyzes, critiques, and reconstructs racial identity in light of Scripture and sociology.
"To my mind, Lisa represents the best kind of scholarship TEDS wants to encourage," says Kevin Vanhoozer, research professor of systematic theology at TEDS. "Though she is a systematic theologian, she is attentive to the role of Scripture and biblical theology, letting the progress of redemptive history direct her thinking, even about contemporary issues like racism. She's also attentive to the role cultural context plays in biblical interpretation and theology and has read widely in secular studies of race and ethnicity."
Kristen Deede Johnson, associate professor of theology and Christian formation at Western Theological Seminary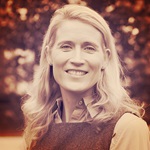 Image: Courtesy of Western Theological Seminary
Before coming on faculty at Western, Kristen Deede Johnson was the founding director of the studies in ministry minor and the Center for Ministry Studies at Hope College, programs dedicated to "theological formation, spiritual growth, cultural engagement, and vocational discernment," according to Western. She is the author of Theology, Political Theory, and Pluralism: Beyond Tolerance and Difference (Cambridge University Press). Her latest book, The Justice Calling (co-written with Bethany Hoang), won the politics and public life category for Christianity Today's 2017 Book Awards.
"Kristen Deede Johnson is, simply put, a gift to the church and to Christian thought," says Tish Harrison Warren, author of Liturgy of the Ordinary. "She is a profound and brilliant scholar who insists that theology is practical, lived, and enfleshed; a thoughtful teacher and pastor who cares about issues of pluralism, justice, truth, and discipleship; and a culturally-savvy woman of conviction who offers kindness, generosity, and civility. Her voice as a female theologian is needed in our moment of history."
M. Sydney Park, associate professor of divinity, Beeson Divinity School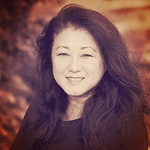 Image: Courtesy of Beeson Divinity School
Prior to her work at Beeson Divinity School (BDS), Sydney Park taught New Testament at Crown College in St. Bonifacius, Minnesota, and also served as a youth minister in Korean American churches in Illinois, Texas, and Washington State. According to Mark Gignilliat, professor of divinity at BDS, Park's study of the New Testament is motivated by "questions of gender and justice" and "a gospel-shaped approach to power relations and racial reconciliation." She is the author of Submission within the Godhead and the Church in the Epistle to the Philippians, coauthor of The Post-Racial Church, and coeditor of Honoring the Generations: Learning with Asian North American Congregations. Her latest project—forthcoming from T&T Clark—is titled Biblical Theology of Women: Exploring the Theological Implications of Women in Salvation History.
"Dr. Park is an excellent teacher of the New Testament, especially in Greek exegesis," says Grant Taylor, associate dean for academic affairs and assistant professor of divinity at BDS.
"Sydney Park's commitment to her students and subject matter stems from a deeply felt sense of vocation," says Gignilliat. "Her students appreciate her high standards because they understand her mission: preparing God-called men and women for service in Christ's church."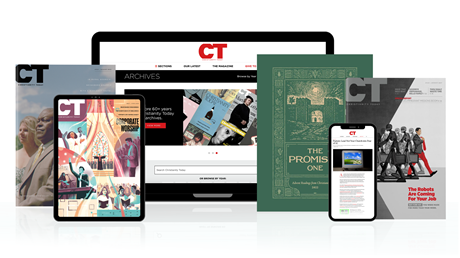 Annual & Monthly subscriptions available.
Print & Digital Issues of CT magazine
Complete access to every article on ChristianityToday.com
Unlimited access to 65+ years of CT's online archives
Member-only special issues
Subscribe
10 New or Lesser-Known Female Theologians Worth Knowing
10 New or Lesser-Known Female Theologians Worth Knowing