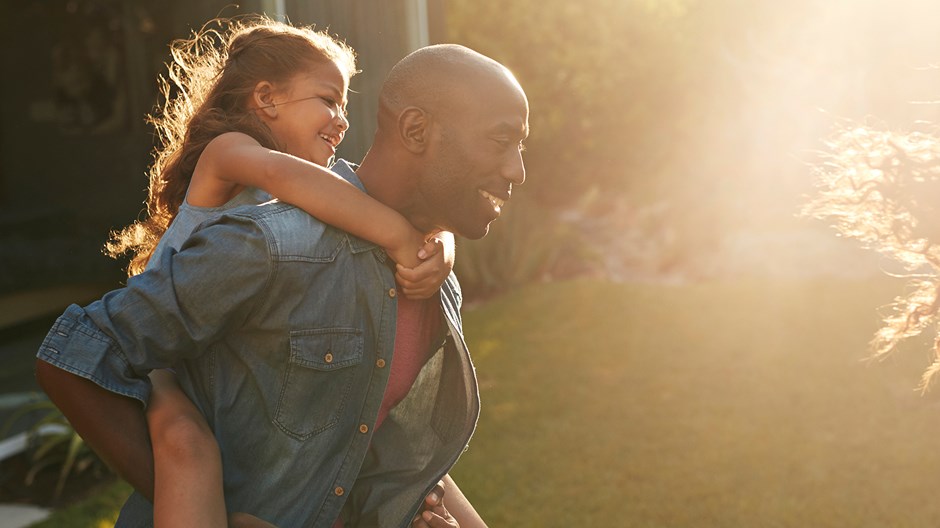 Image: Klaus Vedfelt / Getty Images
Kanye West recently released his ninth album, titled Ye. Like most of his music, this album spans from the vulgar to the deeply touching and even delves into the spiritual realm. He makes fleeting acknowledgments of God and confesses that he doesn't know what happens when we die. Most notably, the album ends with a personal song called "Violent Crimes," which chronicles the change in his perception of women after he had a daughter.
"Father, forgive me, now I fear karma," he says. "Now I see women as something to nurture and not something to conquer."
Bad theology aside, West is drawing on a common trope: In order for men to fully understand what it means to honor and respect women, they must first have a female child. He articulates the fear that a man might treat his daughter as he once treated other women, and, faced with that prospect, decides all women deserve the same protection that he now wants to provide his daughter.
Other high-profile men—from Mitt Romney to Matt Damon—have used their daughters to demonstrate opposition to patriarchy and predatory behavior. And although commentators have taken issue with men exploiting their offspring to improve (or justify) their views on women, the problem goes much deeper . Here's why: If we're finally coming to grips with how men have treated women over the centuries, we need more than a sense of common humanity and respect. We need a robust conception of sin to show us our capacity for evil.
By way of empathy with West and other men, I understand why having a daughter is such a life-altering experience. I love my sons and daughters equally, but the experience of loving them is distinct. When my sons were born, I sketched out my plans for fathering sons based on all the things that I hadn't done with my own father. I would attend every game, sit through every parent-teacher conference, tend every injury, and provide a place for them to call home. Furthermore, I had lived my life in this black male flesh. I knew something of the trials and stereotypes that would come their way and could warn them of those dangers. I could teach them what it means to be a man of God.
By contrast, my daughters came to me as something other. I had no framework for their experiences. I grew up with two sisters trying to find their way as black women in the world, and I watched my mother struggle to raise her girls, but often all three of them were a mystery to me. I didn't understand their particular hopes and dreams. When it came time to have my own daughters, then, the plan for what to say and be drifted away and I found myself in unfamiliar territory. Accordingly, I can sympathize with the confusion and introspection that girls bring.
With these experiences in mind, West is right about the fact that our children—daughters especially, at least for men—often remind us of our sins and inspire us to be better people. I, too, have my own share of regrets and failures (I haven't always treated women as I should), and I, too, am evolving because of a personal epiphany. But that epiphany didn't happen when I came face to face with a baby girl; it came through ongoing encounters with Christ.
My daughters, then, as life-changing as they were, did not begin this journey. They were yet another means of grace—the imago Dei writ large in fragile flesh—to remind me of my responsibilities to all women, not just those who share my DNA. Their births simply cast me further down the path of discipleship and closer to the person that God in Christ called me to be.
More than anyone else, Christian women have played a discipling role in this process. I'm speaking in particular of the slow work of grace that comes from listening to them and then reading the Scriptures afresh with their wisdom in mind. Some of what I've learned I know from a distance through the ministries and scholarship of these women, but others are personal friends of mine. All of them have helped deepen my understanding of what it means to love my sisters as God loves them: to stand up against sexist attitudes in male-dominated groups; to respect the competence of the women around me; to honor proper boundaries while also treating them as friends and colleagues, not as dangers or temptations; and to recognize their gifts and advocate for the exercise of those gifts in the church and, in my case, the academy.
While I parent my children, I'm led to ponder these concerns and others, too: Have I given my daughters the freedom to be who God created them to be? Have I praised all the parts of who they are and not only their beauty? Have I envisioned and enabled opportunities for them that are equal to my sons'?
As a Christian man and father, I need the voice of my sisters to show me what I cannot see. Together, they've made it clear to me that the Lord is calling the church to a reckoning—a time of judgment and travail but also of transformation. Although the Fall caused death to reign, the Messiah, by contrast, has pointed a way to life and righteousness. Yes, this means that we can all be forgiven, but it also means that relationships between men and women can be transfigured. It means that the church in our day must look backward in order to look forward and beware our past failures at the same time that we look toward God's creational intention for the future of women and men.
As believers, then, our great hope is not that we will be changed through a series of daughters training fathers to love and respect their gender. Instead, it will happen as the living God speaks words of rebuke and grace to his beleaguered body.
Esau McCaulley is assistant professor of New Testament at Northeastern Seminary in Rochester, New York. He serves as a priest in the Anglican Church in North America and directs the Anglican Multi-ethnic Network (A.M.E.N), a coalition devoted to helping Anglican churches better reflect the diversity of their local communities. He is also one of the organizers of the Call and Response conference, an event examining the future of black Christians in America.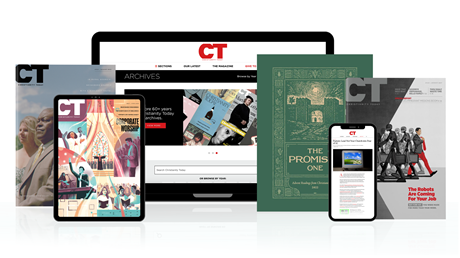 Annual & Monthly subscriptions available.
Print & Digital Issues of CT magazine
Complete access to every article on ChristianityToday.com
Unlimited access to 65+ years of CT's online archives
Member-only special issues
Subscribe
It's Not My Daughter's Job to Teach Me About Women
It's Not My Daughter's Job to Teach Me About Women