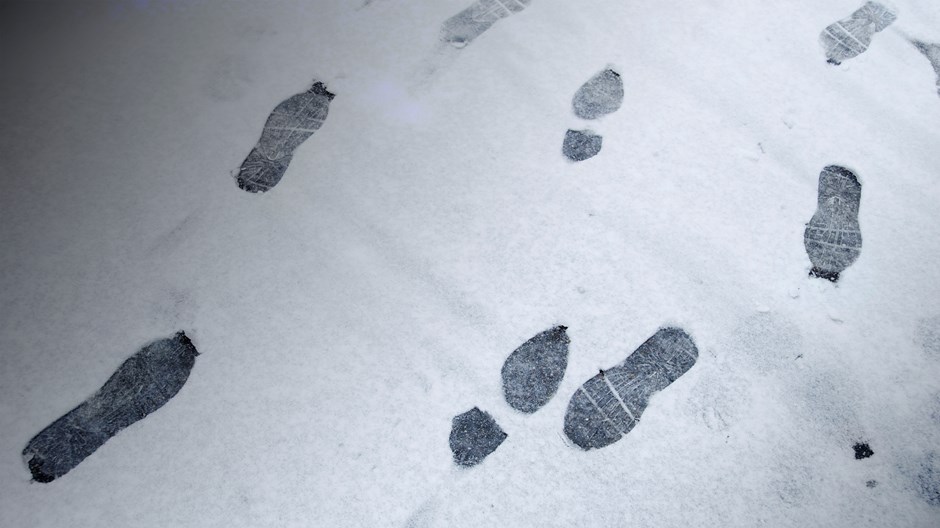 Image: Tetra / Getty
Returning does not resonate in 2018. Who wants to come back to something? We would rather push forward no matter what the cost, reach new heights, or at the least be a few steps farther along than where we started. Within this framework, to return is to regress or worse, to fail.
But returning can be beautiful. Great-hearted Odysseus, sitting on the shores of Ogygia, weeping, broken, with tears streaming down his weathered face as he looked homeward is a powerful picture of the beauty of the longing of returning. Odysseus wanted nothing more than to return to his home, his land, his child, and most of all his beloved wife; returning gripped him. Everything else became tasteless and colorless; even the beautiful nymph, Kalypso, with all she had to offer, became bland and washed-out.
Odysseus saw beyond the charms and allures of Kalypso. From an etymological perspective, his feat was even more pronounced because Kalypso comes from the Greek verb kalyptō, which means to conceal and, by implication, to deceive. Kalypso attempted to charm Odysseus, but she failed because Odysseus had a one-track mind. He was all about returning. Sirens, lotus-eaters, men, gods, suitors, nothing could get in his way. There is an insight here.
Returning is also an important idea in Scripture, especially returning to God. Perhaps we are missing what is most important in life because we have forgotten the importance of returning or even how to return. Like a lost ship at sea that eventually runs aground, we are stranded, isolated, and in despair not knowing what to do or where to go. We try to move forward, but since we have lost our orientation, forward may not mean progress. But here's the good news: We can always return, and that is progress.
Returning in the Old Testament
The Hebrew word shuv has become one of my favorite words this season. It literally means "to turn" or "return." Even a cursory study of this word is breathtaking because the Old Testament witness persistently urges people to return. I would go as far as to say that the sum of the wisdom of the ancients in a post-Fall world is found in the call to return. Starting from Genesis 4, we can hear the soft trickling of returning. By the time of the prophets, this hinting has turned into a roaring river.
In Deuteronomy, we find a key instance of returning. Moses knew that returning would be essential for his people in view of their wayward hearts. He also knew God's faithfulness and love. So he predicted that Israel would fall away and that God's great mercy will lead them back (Deut. 4:30–31). Moses was right even if he did not know how all of this would unfold.
Solomon, endowed with wisdom, uttered one of the wisest prayers in all of the Old Testament. His prayer assumed that his people will sin, and so he asked God for future mercy (2 Chron. 6, 1 Kings 8). God was pleased with this wise petition, which we can see in his response: "… if my people, who are called by my name, will humble themselves and pray and seek my face and turn (shuv) from their wicked ways, then I will hear from heaven, and I will forgive their sin and will heal their land" (2 Chron. 7:14).
After Solomon, the trajectory of Israel's history slopes precipitously downward; every king of Israel forsook God. The kings of Judah were more righteous, but in the end, exile overtook them as well. Callousness of hearts, stiffness of necks, and dullness of perception characterized them. The slow but steady transformation into the very idols they worshiped became the inglorious image of Israel; like a golden calf, they were stiff, immobile, and insensate to the things of God.
Yet even within this context, God's call through the prophets resounded "Return to me!" One of the most poetic and beautiful calls to return is found in Isaiah 55. Here God bids the thirsty to come to the waters, the poor to buy and eat at no cost (Isa. 55:1). Isaiah reminds people: "Let them turn (shuv) to the Lord, and he will have mercy on them, and to our God, for he will freely pardon" (Isa. 55:7).
The words of the minor prophets are even more powerful. For example, Hosea's enduring love for Gomer, an unfaithful prostitute wife, reflects God's love for Israel. Hosea states: "Their deeds do not permit them to return (shuv) to their God. A spirit of prostitution is in their heart; they do not acknowledge the Lord" (Hosea 5:4). Yet the good news is that God loves faithless people and passionately goes after them. Even during the time of Malachi, one of the last prophets, God still bids his people to return: "Return (shuv) to me, and I will return (shuv) to you" (Mal. 3:7).
But Israel can go too far. When there is inveterate sinning, God gives people over to their own desires for a season. This is why God tells Jeremiah at one point no longer to pray for Israel because he will no longer hear their prayers or cries (Jer. 14:11–12). God even says to Jeremiah: "Even if Moses and Samuel were to stand before me, my heart would not go out to this people. Send them away from my presence! Let them go!" (Jer. 15:1)
The situation seems hopeless until we realize that God doubles down on his own commitment to Israel and will show inexplicable mercy. After judgment (the exile), God will commit himself to his people even more. God will turn his people, so they will return. He will do for them what they could not do for themselves. In the same book, God comforts Jeremiah with these words: "I will give them a heart to know me, that I am the Lord. They will be my people, and I will be their God, for they will return (shuv) to me with all their heart" (Jer. 24:7). The Old Testament ends on this note: judgment, promise, and bated breaths of anticipation.
Returning in the New Testament
When we reach the New Testament, we discover that the trickling whispers of returning in the time of the Hebrew patriarchs that became a coursing river during the time of the prophets are actually the rush of the Holy Spirit working in the hearts of people. After the genealogy and birth narrative of Jesus, the first message of the New Testament comes from the mouth of John: "Repent, for the kingdom of heaven has come near" (Matt. 3:2). This message is a direct outflow of the Old Testament, a message of returning; the river is gaining momentum. God has ushered in a new age through Christ's ministry to make it possible for people to return.
When the Spirit of God arrives at Pentecost, people immediately see signs and wonders. They ask what all this means (Acts 2:12, 37). Peter's reply is the same as John's preaching, "Repent and be baptized, every one of you, in the name of Jesus Christ for the forgiveness of your sins" (Acts 2:38). The amazing point of the New Testament is that people can return. It is now the age of returning.
As we follow the flow of the New Testament, we begin to see how returning is possible, and it is paradoxical to its core. We can return because the second person of the Trinity became man and lived perfectly in our stead and yet swallowed the dregs of exile, death, and wrath to the bitter end. Equally as important, he rose again from the dead and poured out his spirit on all flesh. By doing so, he renovated hearts to have a desire to return.
Returning, therefore, means that we can go back to God. Returning is fundamentally relational. Through the work of the Holy Spirit, we have a relationship with God because the Spirit allows us to see where we belong. When this happens, we also find that we are in communion with others. Even walls of hostility that are generational are broken down. If the Spirit is a present reality, then return we can and return we should.
I experienced this point powerfully in my living room a few months ago when ministers from the Nile came and shared their stories of returning. In response to an article I penned for Christianity Today last year on network theory and Paul's missionary journeys, I became friends with a pastor from Egypt. After some coordination, he brought a delegation of seven pastors to New York. By God's grace, we broke bread, shared stories, and lifted up prayers. I realized in the midst of all this fellowship that the words of Isaiah 19:22 were being fulfilled in part—Egypt is returning to the Lord.
Returning Today
The possibility of returning is the glorious news of Christian theology. The implications are manifold, but three stand out. First, we can return to God. It is the epoch of returning. To put it another way, no matter what we are doing, no matter what we have done, no matter where we are, no matter what, we can return. If we listen closely enough, we may hear the music of a few parables in synchronic harmony. The father longs to receive returning sons and daughters. He waits, longs, is filled with compassion, and even runs and embraces prodigals (Luke 15:20). There is also divine rejoicing when we return, an eschatological feast of homecoming (Luke 15:7, 10).
Second, if we have returned and want others to do the same, then the best way to do so is to accompany them on the journey. There is something about walking together that changes people, perhaps because a journey begins with only a step, even a stuttering one. However, without knowing it, a step leads to many others. This is Hosea's plea, and heeding it may produce a greater harvest than we can imagine. "Come, let us return to the Lord. … Let us acknowledge the Lord; let us press on to acknowledge him. As surely as the sun rises, he will appear; he will come to us like the winter rains, like the spring rains that water the earth" (Hos. 6:1–3).
Third, returning is almost always a corporate action. The insight here is that if the church is going to be faithful, then she needs to return together. Whole communities must consider what it means to return as a body. Presbyteries, conventions, synods, classes, dioceses, fellowships, and other collective groups would be wise to consider what returning together would look like and how it can happen. I suspect that we would call such a returning a revival.
To go back to Odysseus, he made it back. Toils? Yes. Troubles? Without a doubt. Suffering? Indeed. But in the end, return he did. If Odysseus, a pagan from legend, can pass through the sea to Ithaca, then we, who follow the Lord of the Universe, can pass and even stand on that glassy sea, victorious, with the song of Moses on our lips (Rev. 15:2). May the God of grace move our hearts to desire to long to return. We can, and by his grace, we will.
John Lee is the head of the Upper School at The Geneva School of Manhattan, a Christian classical school. His most recent book is Paradoxes of Leadership (Elevate, 2017).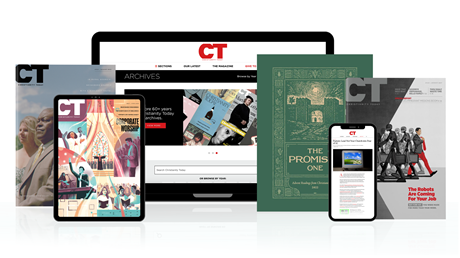 Subscribe to Christianity Today and get access to this article plus 65+ years of archives.
Home delivery of CT magazine
Complete access to articles on ChristianityToday.com
Over 120 years of magazine archives plus full access to all of CT's online archives
Subscribe Now
God's Generous Return Policy
God's Generous Return Policy