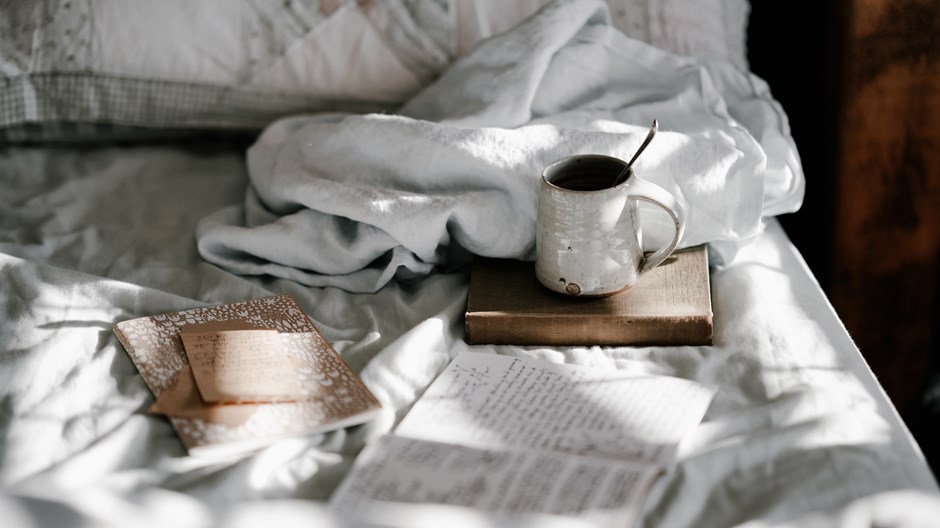 I grew up in a Sabbatarian religion where we practiced Sabbath observance as a matter of law. My religious community was conscious of the minute that the sun set on a Friday evening. We made sure that moment didn't catch us still at work or at the grocery store. It was expected that we would make every effort to ensure we were adequately prepared to rest from physical labors. Our homes and cars were cleaned, errands were run, and food was prepared. Some ironed their dress clothes for church the next day. As a child, I remember getting Vaseline and a paper towel and shining my black patent leather church shoes. When the sun set, we "welcomed in the Sabbath" with worship—songs, Scripture, and prayer—marking the beginning of a sacred 24 hours.
We were constantly reminded of John 14:15: "If you love Me, keep My commandments."(NKJV) We interpreted this to mean, "If you love God, keep the Ten Commandments." Keeping the Sabbath was the fourth commandment; therefore, if you weren't giving it your best shot, then you were showing God, yourself, and your community how little you loved him. This mindset was not rest. In fact, Sabbath was taxing on the conscience.
My upbringing, in short, taught me how to work for my salvation. I knew what it felt like, in my soul, to wonder if I would measure up and make it to heaven. Was I trying hard enough? Could I try harder? Was I confessing sin so it would be forgiven? Was I sincerely striving to please God? I believed my eternal life depended on the answers to these questions.
Wrestling with Rest
I was convinced that the particular way I kept Sabbath was required to earn God's favor. But in my late 20s, God began to show me that his love, care, and design for my life had nothing to do with my efforts to keep the law. I started believing in grace and started letting go of an earn-your-keep relationship with God.
But Sabbath, for me, was still a hindrance to fully trusting Jesus only for my salvation. It had also become a source of pride. Ignoring the admonition in Colossians 2, I judged others' faithfulness and right standing before God based on their Sabbath practices.
"What if I tell you to let go of the very thing that you think you have to hold? Will you trust me?" These words from gospel artist Donnie McClurkin's song "I'll Trust You, Lord" rang in my ear. To begin to trust God fully, I had to let go of my spiritual safety net. The law had led me to Christ, and now I needed to live by the Spirit.
And that's when I experienced rest. This rest had nothing to do with a day or a break from my regular routine.
As I transitioned away from Sabbatarian theology, I was no longer convinced that Christians are bound to set aside a day of rest. Yet I didn't have to look far to find a book, article, or sermon trying to persuade me that the cure for an anxious heart was a Sabbath escape from work, chores, and technology. According to a 2016 poll, 62 percent of Americans still "agree that it's important for society to have one day a week set aside for spiritual rest."
But it didn't make sense to me that one could keep the law without being legalistic. And I was doubtful that a more wishy-washy version of law-keeping was for me. Sometimes addicts need to go cold turkey.
Sabbath as Shadow
There are four major views on Sabbath. Three of those views see Sabbath as a function of time by ascribing biblical meaning to Saturday or Sunday or simply emphasizing the principle of resting from work on a weekly basis. The other perspective views the Sabbath command as fulfilled in Christ.
When we view the Old Testament through the lens of the New Testament, over and over we see how sacrifices, feasts, rituals, and even people like Moses pointed forward to Jesus. For example, the Israelites had real physical miraculous manna from heaven that they depended on for survival. Generations later, as the story was passed down, those hearing Jesus describe himself as the "true bread from heaven" and "the bread of life" understood the reference. The Word became flesh.
The Sabbath is no exception to this pattern.
"Jesus came to flesh out the full meaning of this law," says Craig Blomberg, distinguished professor of New Testament at Denver Seminary. "What jumps out at me more than anything else in [Matthew] chapter 11 is that he is the one who provides the rest. He provides it not because we do something different on a certain day of the week. He provides it as we turn to him, 24/7."
The idea of Sabbath-like rest through faith in Jesus, described in Hebrews 3 and 4, and the rest in Jesus that the Old Testament Sabbath foreshadowed, mentioned in Colossians 2, resonates with me. For more than 30 years, my week was bookended by "the Sabbath." Observance was one of my religious community's non-negotiables. Because shopping, work, studying, sporting events (and more!) were off-limits, I had been acutely aware of time virtually standing still while the rest of the world swirled outside of my bubble. Sabbath was more than a day, it was an aura. There were sights, sounds, and smells associated with this sacred time. It was what Jewish scholar Abraham Joshua Heschel called "a palace in time." I can understand how some are attracted to Sabbath practices.
But I knew the work involved in preparing to rest. And from experience, I knew a weekly day of rest would not eliminate busyness, workaholism, or a restless heart. The cure for those things was found in resting in Jesus. What could be sweeter than having "a palace in time" every week? Living in that palace full time. That's what rest in Jesus is about. For me, it wasn't about a day anymore. It was about letting go of the shadow to experience the reality. Jesus was the oasis of rest in spite of the relentless madness happening around me.
What Rest Really Means
No matter who you are, you will experience a heavy burden and weary soul. Whether it's a financial burden, racial or religious oppression, failing health or a chronically ailing body, or all of the above at the same time, struggle will call your number. It is precisely in the midst of our weariness that Jesus offers us his yoke—the opportunity to be tethered to him.
"Rest in eternity will be freedom from suffering and freedom from struggle. Rest in this life may not always be that," Blomberg says. "In fact, it might not often be that, but rather a sense of God's presence and guidance and support and empowerment and wisdom, even as all Hades breaks loose around here."
When we rest in him, we don't have to protect our reputation as a "good person" or pretend to have our act together. True rest births humility and a posture of openness, growth, and grace. In resting, we refuse to believe the lie that he is withholding from you—a child, a promotion, a cure—because of something you did in the past. You refuse to believe that your troubles were a result of not praying enough in the right way.
For me, Sabbath-like rest now means operating out of the sense that I am accepted and forgiven. It is confidence in God's love and protection and guidance. This type of security cannot be conjured up or manufactured by doing. It is a gift—a gift that I many times have to be reminded that I possess, but a gift nonetheless.
Believers in Jesus, whether or not you honor a holy day, must define Sabbath primarily as resting in Jesus. Anyone can take a day off. We have the privilege of experiencing the incarnation of Sabbath. Let's not miss it.
Delina Pryce McPhaull is an editor and freelance writer living in rural Texas with her husband, kids, and chickens. Connect with her on Instagram, Facebook, or her blog.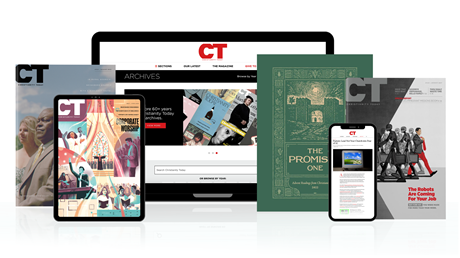 Annual & Monthly subscriptions available.
Print & Digital Issues of CT magazine
Complete access to every article on ChristianityToday.com
Unlimited access to 65+ years of CT's online archives
Member-only special issues
Subscribe
Giving Sabbath a Rest
Giving Sabbath a Rest