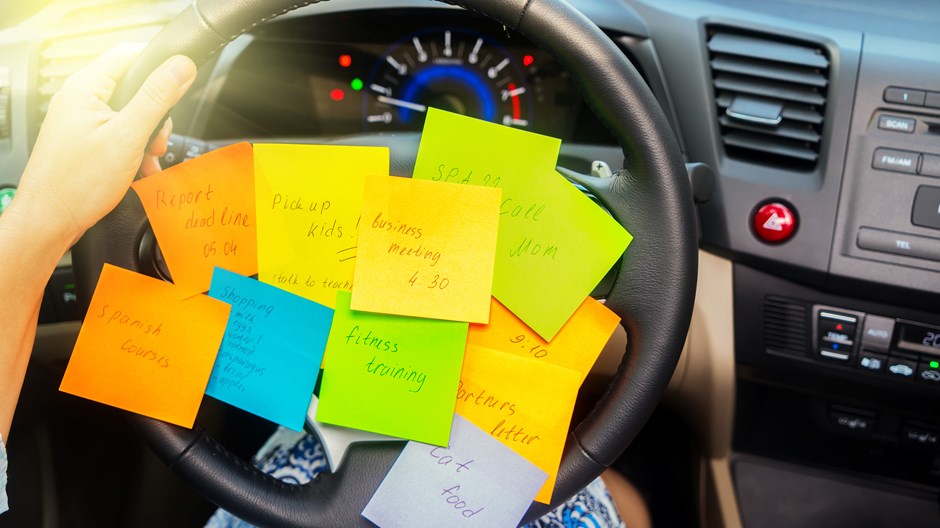 Image: Neirfy / Getty
For many parents, the advent of the school year brings with it a familiar and difficult dynamic: cycles of interruptions. As mothers, in particular, we learn to be flexible with our plans and structure our days to bend to our kids' needs. Nonetheless, as Michelle Radford notes in her recent CT interview, the unique challenge of parenting often precipitates a crisis of identity for many women.
When my two kids—born 14 months apart—were young, I felt as if I'd never get ahead in my career because I was too busy changing diapers, waking up in the middle of the night to feed my children, or running to the store for a bottle of baby Motrin. I struggled with the incessant interruptions and spent much of my time relinquishing well-made plans.
Now, however, as my children move into their teens, I'm beginning to recognize that, in those early years, God was teaching me to be openhanded with my hopes in order to serve others. What I thought hindered me from real ministry was, in fact, God's tool instructing me to be present to the immediate needs around me, and what felt like falling behind in my career was just the character formation that Christ had been looking for. In sum, those early days of parenthood were teaching me to listen to the voice of Jesus.
All of us—mothers, fathers, pastors, teachers, and everyone else—are part of God's ministry of interrupted plans, his kingdom of "on-the-way." We see this in Scripture.
Much of the Jesus' ministry happened on the way to something else. In Mark 6, Jesus finds out that his cousin, John the Baptist, has been beheaded. The apostles gather around to pass on the terrible news. Jesus then tells them that they need to come away and rest a while. However, the crowds catch wind of where they're going and follow them. When Jesus sees them, he hits the pause button on his plan and takes a detour. The crowds are like sheep without a shepherd, and he cares too much to ignore them. Five loaves and a few fish later, everyone has their fill, and Jesus continues on with his original plan. He goes up to the mountain to pray.
Luke, too, tells a story of interruption. While Jesus is on his way to the home of a synagogue leader, Jairus, to help his dying daughter, a woman in the crowd reaches out in faith to touch him. Jesus feels the power go out from him and stops. "Who touched me?" he asks (Luke 8:45). The woman emerges from the crowd, trembling, and tells him her story. She has been bleeding for 12 years and no one can help her. Jesus listens, names her faith, and blesses her with peace as she goes on her way.
Meanwhile, Jairus's daughter dies. They send messengers to tell Jesus not to bother coming after all. It's too late. It seems that, had Jesus not stopped to meet that woman, Jairus's daughter might have lived. However, as Luke records the story, Jesus continues on to Jairus's house and raises the child from the dead. "He took her by the hand and said, 'My child, get up!' Her spirit returned, and at once she stood up" (Luke 8:54).
Story after story in the gospels demonstrates that Jesus was willing to change his plans to meet the needs of the moment—to feed the hungry, to heal the sick and the blind, and to befriend the lonely.
As a believer, I'm still learning to emulate Christ's example. Sometimes I fail to hear the Spirit's call to interruption, and sometimes I pay heed.
Back in June before school got out for the summer, I was driving home from work—determined to get a few things done at the house before my kids got off the bus—when I noticed a young woman in flannel pajamas on the side of the road. She clung to a tall metal light post and held a cardboard sign requesting help in big red ink. The girl, not more than 20 years old, shook with uncontrollable sobs of a kind I rarely see. As I glanced in my rearview mirror while passing her, I saw the agonizing look on her face and decided to throw my to-do list to the wind.
After I pulled over in a nearby parking lot, I persuaded her to sit down on some restaurant steps to catch her breath while I ducked into the café for napkins. After I sat beside her, she shared her story: She was having an unexpected panic attack. She lived in a tent nearby and was scared. I told her about some of the panic attacks I've had. I told her about my life, what I'd done that day, and how I was planting a garden. While I talked, her breathing calmed down. She wiped the dusty tearstains off her glasses and bit her bottom lip.
When I saw first saw her on the side of the road, my mother's heart demanded that I stop. It was the same mother's heart that used to wake at night to feed my babies, the heart that had to cancel plans with friends because of a sick child, the heart that used to wonder if I'd ever get to do "real" ministry again. But in that moment of coming alongside the homeless girl, I was reminded again that ministry happens in the small, quotidian moments and that God's kingdom occurs "on-the-way."
"We want life to have meaning, we want fulfillment, healing and even ecstasy," writes Kathleen Norris in The Quotidian Mysteries, "but the human paradox is that we find these things by starting where we are, not where we wish we were. We must look for blessings to come from unlikely places, out of Galilee, as it were, and not in spectacular events, such as the coming of a comet."
As we learn to "start where we are," as Norris says, the more we notice and heed the quiet promptings of God's Spirit. We serve the One who was always willing to stop and take a detour for the one person who needed help.
Tina Osterhouse lives with her husband and two children on Lake Joy in Carnation, Washington. She writes on faith, culture, and hope at tinaosterhouse.com. You can find her on Facebook and Twitter at @TinaOsterhouse.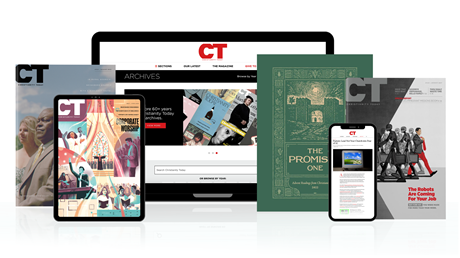 Annual & Monthly subscriptions available.
Print & Digital Issues of CT magazine
Complete access to every article on ChristianityToday.com
Unlimited access to 65+ years of CT's online archives
Member-only special issues
Subscribe
How Mothers (and Others) Minister in Disrupted Spaces
How Mothers (and Others) Minister in Disrupted Spaces