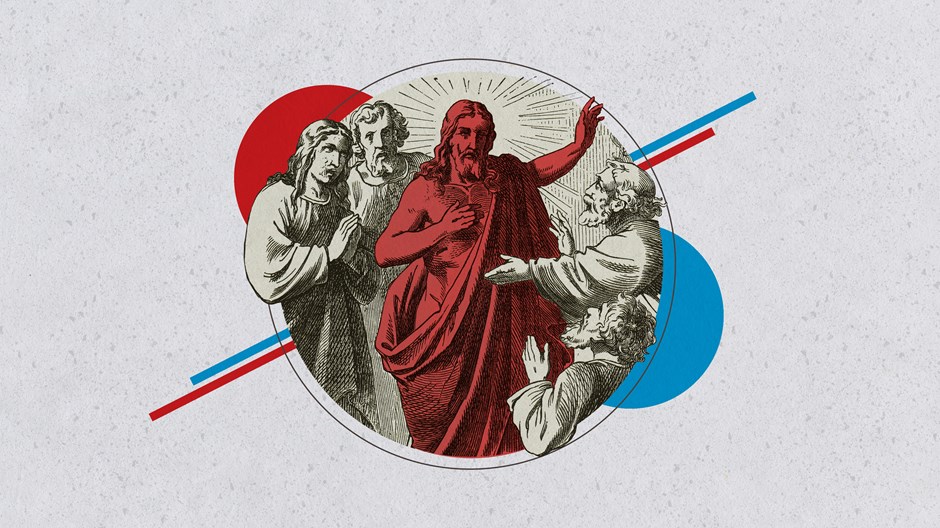 Image: Illustration by Rick Szuecs / Source image: Woodcut after a drawing by Julius Schnorr von Carolsfeld / ZU 09 / Getty
교회력을 따르는 것은 마치 관객 참여 연극(immersive theater)을 경험하는 것과 같습니다. 금식과 축일, 의식, 전례를 통해 우리는 예수 그리스도의 이야기에 참여합니다. 강림절에 우리는 오실 왕을 갈망하고 고대합니다. 성탄절에 우리는 말구유에 아기를 눕히고서는 성육신에 참여합니다. 사순절 동안, 우리는 이마에 재를 바르고 죄와 죽음을 기억합니다. 그리고 이 모든 것은 가장 중요한 순간, 곧 부활절을 위해 준비된 것입니다.
그리스도인들에게 부활절은 월드시리즈, 교향곡의 크레센도, 연극의 절정과도 같습니다. 이것은 우리가 일 년 내내 기다리고 기다렸던 순간입니다. 그러나 올해는 아무것도 없습니다. 게임이 마지막 이닝에 취소되었습니다. 호른 섹션이 협주곡 연주회 중에 자리를 떴습니다. 제3막에서 극장에 불을 났습니다.
성직자로서 이 사실이 너무나 안타깝습니다. 물론, 우리는 온라인 예배를 드릴 것이고 말씀이 선포될 것입니다. 그러나 이것이 함께 모여 드리는 예배와 같을 수는 없습니다. 분명히 놓치는 것이 있을 겁니다.
그러나 그리스도인이 교회력과 예배를 통해 부활절을 만들어내는 것은 아닙니다. 이 명백한 사실은 결코 달라지지 않습니다. 예수께서 죽은 자들 가운데서 살아나셨습니다. 그리고 비록 온 세상이 모두 이 사실을 인정하지는 않는다 하더라도, 이 확정된 사건을 중심으로 시간은 돌아갈 것입니다. 부활의 진실은 그 누구도 손댈 수 없습니다. 이것의 고유한 의미에 우리가 보탤 것이라고는 지극히 하찮은 것뿐일 것입니다. 우리의 도움 없이도 이것은 그 자체로 존재합니다. 기독교의 주장이 사실이라면, 그것은 내가 있든 없든 사실입니다. 이 사실은 나의 뜨거운 믿음으로도, 아니면 나의 심오한 회의론으로도 털끝만큼도 바꾸지 못합니다.
신자들도 회의론자들도 기독교 이야기의 주된 가치가 개인적이고 주관적이며 자기표현적인 것인 양 이 이야기에 접근할 때가 있습니다. 우리가 신앙을 가지는 이유가 그것이 우리를 위로하거나 우리에게 살아갈 수완을 주거나 소속감을 주기 때문일 때가 있습니다. 아무리 그렇지 않은 것처럼 행동하더라도, 우리는 부활을 상징이나 은유로 축소합니다. 부활절을 우리에게 영감을 주는 전통쯤으로 여깁니다. 최선의 나로 갱신하고 나의 삶에 새로운 의미를 부여하게 해 주는 그런 날쯤으로 여깁니다.
그런데 세계적 대유행병의 현실—환자와 시신으로 넘쳐나는 병원과 영안실, 무너지고 있는 세계 경제, 너무나 취약한 우리의 삶—이 우리에게 부활에 대한 감상주의를 버리라고 요구합니다. 플래너리 오코너의 말입니다. "그것이 상징이라면, 지옥에나 가라!"
위기가 최고치에 달했습니다. 치명적인 바이러스가 전 세계를 휩쓸며 혼란과 파괴, 죽음을 불러오고 있는 이때, 부활이 세상의 모든 희망—현실의 중심—이거나, 아니면 기독교가 우리 시대에 쓸모가 없다는 것이 고통스럽지만 분명합니다.
"부활의 사건을 하나의 비유나 이전 세기에 일어났던 희미해진 맹신쯤으로 여기며 은유, 유추, 회피, 초월로 하나님의 이름을 조롱하지 마십시오." 존 업다이크는 '부활절 일곱 연시'에 이렇게 표현했습니다. 예수가 "몸으로 부활하지 않았다면, 그의 몸의 모든 조직이 다시 살아나지 않았다면, 교회는 멸망할 것입니다."
내가 그리스도인이 된 것은 세상이나 현재의 고통에 관한 모든 질문에 해답을 얻을 수 있기 때문이 아닙니다. 그럴 수는 없습니다. 내 삶을 잘 살기 위한 훌륭하고 일관된 도덕적 기준이라고 생각하기 ...
1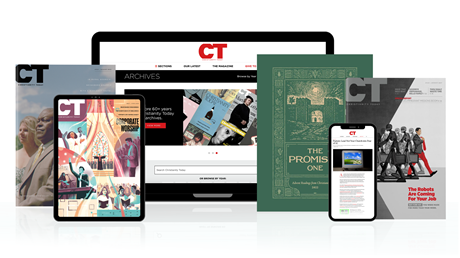 Subscribe to Christianity Today and get access to this article plus 65+ years of archives.
Home delivery of CT magazine
Complete access to articles on ChristianityToday.com
Over 120 years of magazine archives plus full access to all of CT's online archives
Subscribe Now
부활은 상징이 아닙니다. 사실입니다.
부활은 상징이 아닙니다. 사실입니다.