When I was a grad student in Germany, I remember visiting the city of Ulm. Two particular, commingled sights come to mind: first, pausing at the marker for Albert Einstein's birth in 1879 (before his family moved to Munich six weeks later); and second, ascending the dizzying heights of the 530-foot cathedral tower. The combination strikes me as instructive: Most of us see in Einstein a mind that seemed to unlock the deepest mysteries of the universe. He sought a "theory of everything." And many have sought to ascend with him into higher realms of insight, through many tiring steps.
Can Einstein bring us closer to God's view of the world? Oxford University's Alister McGrath takes up this question in his book, A Theory of Everything (That Matters): A Brief Guide to Einstein, Relativity, and His Surprising Thoughts on God. McGrath—who holds advanced degrees in theology, intellectual history, and molecular biophysics—is a leading light in the dialogue of faith and science.
McGrath does a remarkable job of explaining Einstein's rigorous and intricate theories. I was particularly struck by his elaboration of the four papers Einstein wrote as a Swiss patent clerk during the miracle year of 1905, including papers setting out the theory of special relativity and describing the "photoelectric effect," which led both to the development of quantum theory—that light is both a wave and a particle, or, in Einstein's words, "packets of waves" —and a 1921 Nobel Prize. McGrath, by the way, expertly explains the politics behind the Nobel committee's decisions, shedding light on why Einstein didn't receive a prize for his "greatest intellectual ...
1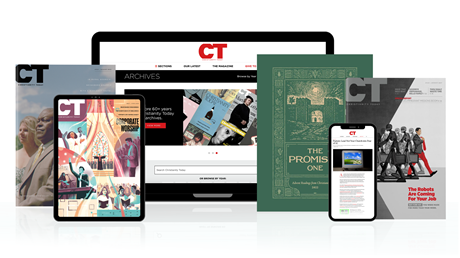 Subscribe to Christianity Today and get access to this article plus 65+ years of archives.
Home delivery of CT magazine
Complete access to articles on ChristianityToday.com
Over 120 years of magazine archives plus full access to all of CT's online archives
Subscribe Now
Can We See God from Einstein's Tower?
Can We See God from Einstein's Tower?