Image: Illustration by Mallory Rentsch / Source Images: Claudia Wolff / CDC / 胡 卓亨 / Unsplash / Wikimedia Commons
We all need a little more "sense and sensibility" in our lives these days.
The title of the much-beloved first novel by Jane Austen takes on new significance in the age of COVID-19. We need more of Austen—her wit and wisdom—right now. But we also need the qualities of character that the title of her novel names. There's nothing quite like a global pandemic—with its social distancing, self-quarantine, inconveniences, illnesses, and even deaths—to awaken us to the necessity of both sense and sensibility.
When Austen published Sense and Sensibility in 1811, these terms—"sense" and "sensibility"—referred roughly to what we mean today by "reason" and "emotion." Then, as now, the two are often seen wrongly as being in opposition to one another. This view owes partly to the fact that the modern age that began in the seventeenth century is defined by the reign of reason or sense. Around the time that Austen was writing, more than a century after the Enlightenment, a reaction against reason emerged with the Romantic Movement. Romanticism exalted 'sensibility' in the form of emotion, imagination, and aesthetic experience. We've been toggling back and forth between the two ever since. In our individual lives, cultures, and church traditions, we tend to favor one at the expense of the other.
But Austen was wise in knowing that human excellence and social order require a balance of both reason and emotion, of sense and sensibility. In the novel, she embodies each quality in one of the two main characters, sisters Elinor and Marianne Dashwood. Elinor, the eldest daughter, is all reason and sense, whether in matters of family ...
1
Sense and Sensibility: A Guide to Reading and Reflecting
B&H Books
2020-03-03
528 pp., 15.47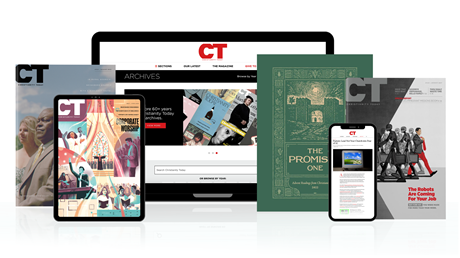 Subscribe to Christianity Today and get access to this article plus 65+ years of archives.
Home delivery of CT magazine
Complete access to articles on ChristianityToday.com
Over 120 years of magazine archives plus full access to all of CT's online archives
Subscribe Now
In a Time of Crisis, We Need Both 'Sense' and 'Sensibility'
In a Time of Crisis, We Need Both 'Sense' and 'Sensibility'