true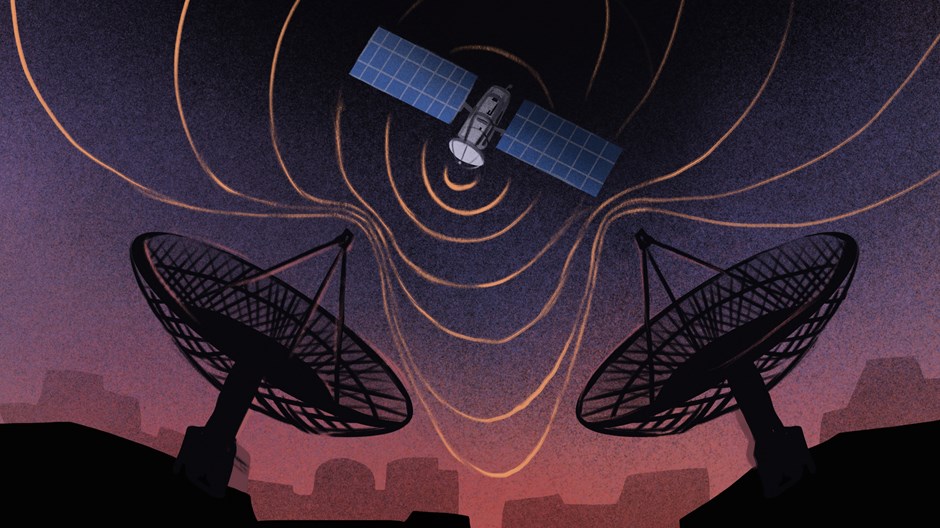 Image: Illustration by Nicole Xu
GOD TV celebrated too soon.
The 25-year-old Christian broadcasting corporation was granted a license for a new Hebrew-language channel in Israel, and the CEO wanted to praise the Lord.
"God has supernaturally opened the door for us to take the gospel of Jesus into the homes and lives and hearts of his Jewish people," said CEO Ward Simpson, former director of the Brownsville Revival School of Ministry, in a video posted online. "They'll watch secretly. They'll watch quietly. . . . God is restoring his people. God is removing the blindness from their eyes."
It was a public relations disaster. An outcry from Orthodox Jews and anti-missionary groups led Israel's Cable and Satellite Broadcasting Council to reconsider GOD TV's seven-year license. Council chairman Asher Biton claimed the company had misrepresented the channel as something that offered content for Christians when it was really programming designed to convert Jews.
GOD TV scrambled to take down Simpson's video and clarify its purpose. GOD TV would not try to convert Jews to Christianity. But it would preach Jesus as the Jewish Messiah, consistent with the beliefs of Israel's approximately 20,000 Messianic Jews.
It wasn't enough. Eight weeks after GOD TV was awarded the license, the broadcasting council revoked it. The new TV channel, where people would talk about Jesus in Hebrew, went dark.
American evangelicals have been broadcasting the name of Jesus into Israel since 1977, after Trinity Broadcasting Network (TBN) founder Paul Crouch had a vision that Revelation 14:6–7 foretold the new communications technology: "Then I saw another angel flying in midair, and he had the eternal gospel to proclaim to those who live on the earth . . . . He said in a loud voice, 'Fear God and give him glory, because the hour of his judgment has come.' "
As he recalled in his memoir, Crouch was alone in his house when he read those verses and heard God speak the word "satellite."
Satellite ministries expanded throughout the Middle East in 1995 when Christian publisher Terence Ascott realized how many Arabs watched TV. He convinced 20 Christian groups to join together to launch SAT-7. The organization started with two hours of Arabic programming and now broadcasts on four channels 24 hours a day in Arabic, Turkish, Dari, and Farsi.
TBN, SAT-7, and the other satellite ministries that have followed them into orbit serve the diverse Christians living in the region. In the complicated geopolitics of the Middle East, Christians are often minorities and look to the TV for spiritual support.
The satellite ministries also enable non-Christians to hear the gospel in the privacy of their own homes. In places where proselytization is regulated and conversion can bring severe consequences, TV can be the only way someone hears the Christian understanding of the life, death, and resurrection of Jesus.
As the satellites beam their Christian programming to waiting rooftop dishes, they cross boundaries—geographical, political, cultural, and legal. Then the satellite ministries sometimes find themselves, like GOD TV, defending their right to exist.
In Israel, this is not hard, according to Ron Cantor, regional director for GOD TV. "This is free, democratic Israel, and I expect that the government will back our freedom of speech and religion," Cantor said. "Thank God this is not Iran—or I would already be in jail."
He has a point. Iran allows freedom of worship for the more than 100,000 Armenian and Assyrian Christians, but only in their native languages, not Farsi, the language spoken by 800 times that number of Iranians.
Today, however, four Farsi-language Christian satellite networks broadcast into Iran and reach a growing number of converts from Islam. Hundreds have been arrested on national security charges labeling them "Zionist Christians."
"The accusation of Zionist Christianity is just an excuse to persecute us," said Hormoz Shariat, president of Iran Alive Ministries, which runs Shabakeh 7, a Farsi-language Christian channel. "As Christians, we have to love all nations."
The message seems to be popular. Though Turkish soap operas and BBC News are the most-watched TV programming in the country, nearly 1 in 12 Iranians listed a Christian channel as their favorite in a 2017 survey.
The Iranian government estimates that 60 percent of the population has a satellite dish on their roof, even though it is illegal. Outside estimates say between 300,000 and 1 million Iranians have converted to Christianity in recent years.
Mike Ansari, president of Heart4Iran Ministries, said programming that portrays Christian Arabs and Messianic Jews talking about their love for Jesus, Israel, and Muslims can impact Iranian viewers. Most have never spoken to a Jew nor seen a Christian who looks and talks like them. The goal of Heart4Iran Ministries' Mohabat TV, however, is not to promote Israel, but to share the gospel.
"We want Iranians to see there is a huge community of believers leading the Christian movement," Ansari said. "Especially those from a Muslim background."
The channel frequently airs testimonies of converts and takes phone calls from inquirers. Ninety percent of viewers are believed to be Muslim.
Once those phone calls come in, though, ministry gets very complicated. If a caller requests to meet a Christian leader in Iran, Heart4Iran Ministries will first arrange to leave a Bible in a designated location. Following up, they ask the caller the color of the tract left inside.
About 20 percent of inquiries are from intelligence agents, Ansari said. Real inquirers face serious risks. In July, a dozen Christians were arrested in Tehran after an informant who had infiltrated their house church exposed them to the authorities.
Just as Shabakeh 7 and Mohabat TV became a problem for authorities because they broadcast in Farsi, GOD TV was seen as a problem because it broadcast in Hebrew. English-language Christian programming is not controversial, since it is aimed at a Western audience.
If GOD TV gets the chance to appeal its case in court, there is reason to believe it would be successful. In 2006, Daystar won a case allowing it to re-launch. And Israel has a strong, national commitment to civil liberties.
"There may be many Israelis who stand against the channel because of its content," said Dan Sered, a leader of Jews for Jesus in Tel Aviv, "but there are many more who would stand for its right to exist."
But whether they come into conflict with media regulators in democratic Israel or secret police in theocratic Iran, satellite ministries will keep crossing boundaries in the Middle East. They will keep beaming the name of Jesus to waiting, upturned dishes. And they will keep speaking the truth of the gospel.
"Over time, there is great power in the media to bring change to people's thinking," Shariat said. "But the Enemy is very alert about it."
Jayson Casper is Middle East correspondent for Christianity Today. Additional reporting by Jeremy Weber.
Have something to add? See something we missed? Share your feedback here.
Correction: The print version of this article incorrectly stated that Farsi was spoken by eight times more Iranians; the correct multiple is 800. CT regrets the error.
Have something to add about this? See something we missed? Share your feedback here.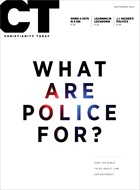 This article is from the September 2020 issue.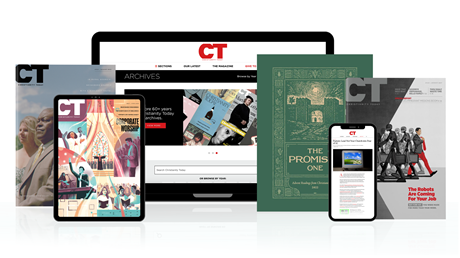 Annual & Monthly subscriptions available.
Print & Digital Issues of CT magazine
Complete access to every article on ChristianityToday.com
Unlimited access to 65+ years of CT's online archives
Member-only special issues
Subscribe
Satellite Ministries Cross Boundaries. That's Their Promise and Peril.
Satellite Ministries Cross Boundaries. That's ...