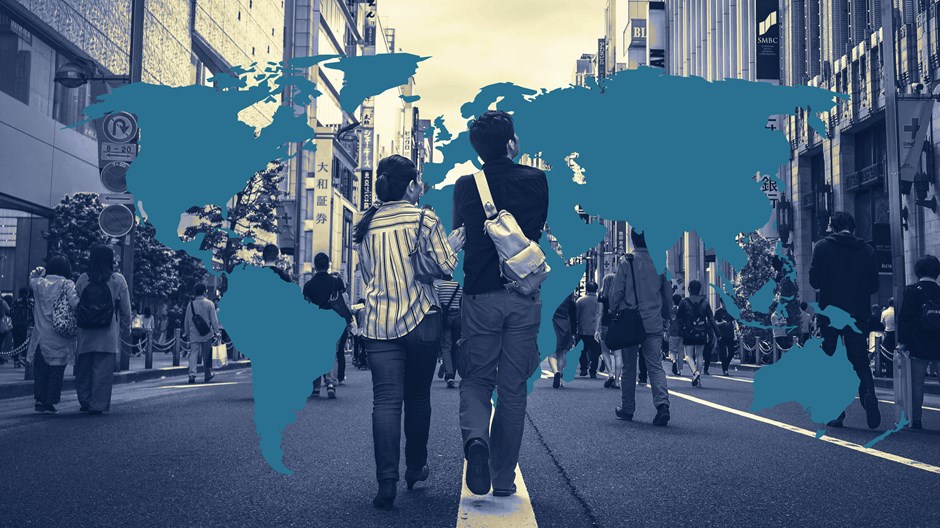 Image: Source Image: Takashi Watanabe / Unsplash
Investigation confirms Ravi Zacharias sexual abuse
Ravi Zacharias hid hundreds of photos of women, sexual abuse during massages, and a rape allegation, according to an independent investigation of the late apologist commissioned by the organization he founded, Ravi Zacharias International Ministries (RZIM). The four-month investigation confirmed reporting from CT that Zacharias groped, masturbated in front of, and solicited sex from massage therapists at two day spas he owned near the RZIM offices in the Atlanta suburbs. It also found evidence Zacharias sexually abused massage therapists in Thailand, India, and Malaysia and paid them with ministry funds earmarked for "humanitarian aid."
One woman told investigators that "after he arranged for the ministry to provide her with financial support, he required sex from her." Zacharias warned the woman—a fellow believer—that if she spoke out against him, she would be responsible for millions of souls lost when his reputation was damaged.
Investigators found Zacharias had little to no oversight from the RZIM board, the family members and loyal allies who ran the ministry, or the men who traveled with him. After he was accused of manipulating a woman to send him explicit images in 2017, a cursory examination of his multiple phones would have revealed he was in fact exchanging messages with multiple women, but this was not done. The evidence shows he continued sexting until a few months before he died.
The RZIM board released a statement acknowledging it has "fallen gravely short" and expresses regret for "our misplaced trust in Ravi."
The revelations threaten the future of RZIM. The UK and Latin America branches have announced they are splitting off, the Canadian branch is closing, and the Spanish and African branches have temporariliy suspended operations. The US ministry has stopped accepting donations and announced a time of prayer.
Abortion legalized despite evangelical, Catholic efforts
Argentina legalized abortion over the objection of the nation's evangelicals and Catholics. Women can now terminate their pregnancies in the first 14 weeks. Previously, abortion was only allowed in select cases, though researchers estimate illegal underground abortions numbered in the hundreds of thousands. Evangelicals wearing light blue handkerchiefs led mass protests against the new law, but their growing numbers do not yet carry significant political weight, observers say. The Catholic Church's influence seems to be waning. The symbol of the movement to legalize abortion, a green handkerchief, has started showing up in other Latin American countries.
Pastor condemns coronavirus misinformation
An Assemblies of God pastor in Manaus, Amazonas state, condemned evangelical missionaries spreading misinformation about the coronavirus vaccine. Pastor Mario Jorge Conceição said conspiracy theories harm "our indigenous brethren." No specific groups of missionaries have been accused, but health workers attempting to vaccinate indigenous tribes say they have met with resistance only in the areas where evangelicals are spreading "crazy ideas." One widespread myth, repeated by President Jair Bolsonaro, is that the shot will turn a person into an alligator. On the indigenous reservations in the Amazon, more than 48,000 people have contracted the coronavirus and about 1,000 have died.
Anti-Muslim sermon law would impact evangelicals
Evangelicals in Denmark are opposing a proposed law that would require all sermons be translated ahead of time into Danish. The law is aimed at Muslims as the social democratic government is concerned that the Arabic-language messages in Denmark's mosques could conceal growing radicalism and prevent assimilation. However, the "Act on Sermons in Languages Other than Danish" would also impact German-speaking Christians who have worshiped in Denmark for 800 years, Romanian-speaking Christians, Anglicans, and people who worship in the minority languages of Greenlandic and Faroese. Historically, such laws are selectively enforced. Religious traditions with spontaneous testimonies and extemporaneous talks especially struggle to comply.
Church bells safe from vacationers' complaints
The French government has passed a law protecting the "sensory heritage" of the nation's countryside. Vacationers and tourists will no longer be allowed to file official complaints or sue over crowing roosters, manure smells, or early-morning church bells. In 2018, a visitor to the
village of Jettingen complained about a 5:40 a.m. bell. The villagers voted 427–73 to continue ringing it, though Mass no longer takes place at that time. In 2019, someone sued Saint-Chartres in Vienne over the volume of the 7 a.m. bell. An estimated 5 percent of French people attend church regularly.
Churches object to COVID-19 rules
Ghanaian Pentecostal leaders pushed to be exempt from a second pandemic lockdown in February, pointing out that the churches have strictly adhered to safety protocols and helped educate people about preventing the spread of COVID-19. Emmanuel T. Barrigah, the general secretary of the Ghana Pentecostal and Charismatic Council, told media there is no evidence that churches are contributing more to the spread of COVID-19 than supermarkets, workplaces, or social gatherings.
Evangelicals fund girls' schooling
The Evangelical Association of Malawi has launched a campaign to end child marriages in the country. Nearly 10 percent of girls are married before 15, and more than 45 percent before the legal age of 18, according to UNICEF. The main cause is poverty. In one district, the evangelical association has funded vocation training for about 300 girls pulled out of child marriages, with classes on tailoring, carpentry, motorcycle mechanics, welding, and fabrication. There are also classes on sexual violence and reproductive health. The project is supported by the Malawian government and a Danish humanitarian organization.
Anti-missionary accusations end ministry partnership
The Jewish Agency for Israel is cutting ties with a Canadian Christian organization committed to helping Jews immigrate to Israel. Return Ministries, which was operating one of the agency's education facilities, was accused of evangelizing vulnerable newcomers. The Jewish Agency "found no evidence of any direct missionary activity," according to a statement, but ended the partnership regardless. Evangelism is not illegal in Israel, but many Jews consider it an anti-Semitic effort to spiritually eliminate Jews. Return Ministries staffed the facility with Christian pilgrims and volunteers, including some Messianic Jews, who held a regular worship service.
Blasphemy trial set to begin
A 47-year-old Christian man is set to go on trial for blasphemy charges in April. Nadeem Samson was accused by his landlord of opening a fake Facebook account to post blasphemous material. Samson was arrested and, according to his brother, beaten by police for three days until he confessed. Samson's brother alleges the landlord made the accusation to keep Samson's $4,000 deposit. The Centre for Social Justice in Pakistan reports that 200 people were accused of blasphemy in Pakistan in 2020: Seventy percent were Shiite Muslim, and 3.5 percent were Christian. Samson's defense is funded by a Catholic charity in Pakistan.
Peace activist in prison for prayer
Mennonites from around the world are urging South Korea to release a Christian peace activist from prison. Song Kang Ho, 63, is charged with breaking into a naval base on Jeju Island to pray for peace. It is his fifth arrest. The government declared the island a symbol of peace in 2005 but then installed the military base in 2010. Local critics say the base was built to host US aircraft carriers and nuclear submarines to "threaten China." Song committed to what he calls biblical pacifism when he worshiped with Mennonites during his doctoral studies at Heidelberg University in Germany.
University recognizes missionary heritage
Yonsei University in Seoul registered the home of a Presbyterian missionary as a cultural heritage asset in February. Horace Underwood taught English at the school until World War II, returned as a missionary in 1946, and served the US military as an intelligence officer during the Korean War. He died in 2004. The school was founded by his grandfather, also Horace Underwood, who is believed to be the first Protestant missionary in Korea. The elder Underwood famously tried to protect the last monarch of the Joseon Dynasty from Japanese assassins in 1895 and founded Yonsei University in 1915.
Ban on political clergy reconsidered
The Tennessee Senate is considering an amendment to the state constitution that would allow ministers to serve in the legislature. The constitution says clergy should not be distracted from the high calling of the gospel and "therefore, no minister of the gospel, or priest of any denomination whatever, shall be eligible to a seat." More than a dozen states adopted similar provisions from the 1770s to the 1870s, concerned about the political power of pastors. Only Tennessee's ban remains on the books, and it is not enforced. The US Supreme Court found the prohibition unconstitutional in 1977, but the state has not amended the constitution.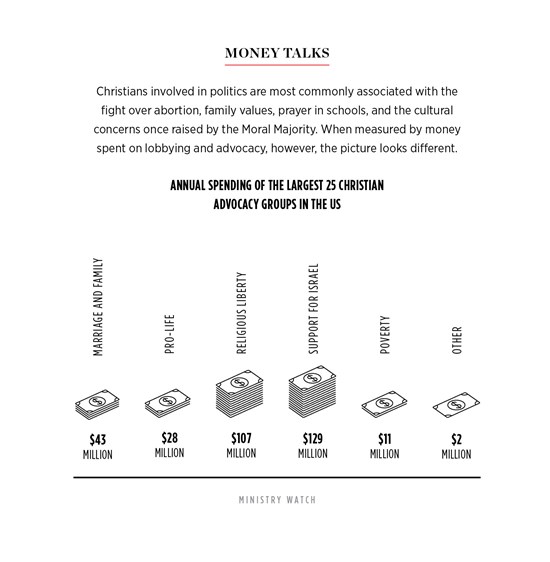 Have something to add about this? See something we missed? Share your feedback here.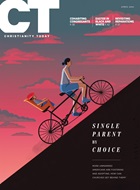 This article is from the April 2021 issue.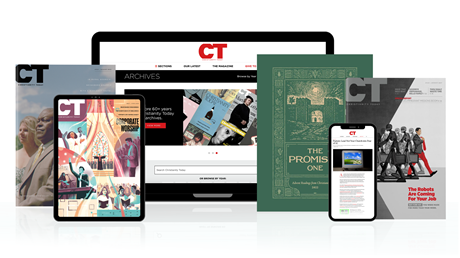 Annual & Monthly subscriptions available.
Print & Digital Issues of CT magazine
Complete access to every article on ChristianityToday.com
Unlimited access to 65+ years of CT's online archives
Member-only special issues
Subscribe
Gleanings: April 2021
Gleanings: April 2021