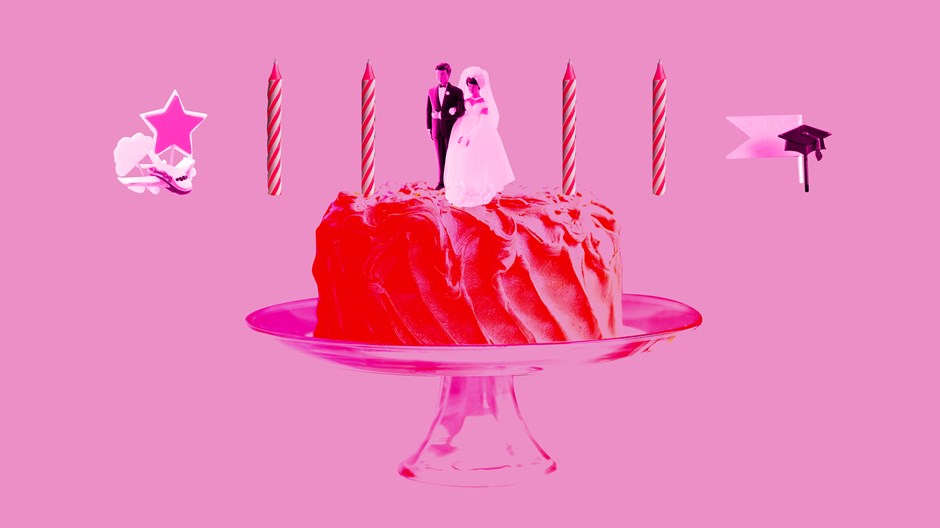 Image: Illustration by Mallory Rentsch / Source Images: American Heritage / Unsplash / MillefloreImages / Jamie Grill / Aleksandr Gurianov / Getty Images
After delaying weddings for a year, an unusually high number of couples are celebrating nuptials or one-year anniversaries this summer as the CDC lifts social-distancing restrictions for vaccinated people.
But watching the joyous announcements and photos of this season triggered an internal battle over my status as a single woman and my "success" in adult life. As I learned from 17 months of researching Christian singleness around the world, many cultures deem marriage a mark of maturity into adulthood, a view that too often sidelines single people.
The Bible takes a different view of maturity: one based on a relationship with Christ rather than with another person. The apostle Paul, for example, called believers to develop certain qualities rather than hit certain life markers. That ought to have significant implications for what and how we celebrate.
Celebrating the important events in our lives is a rich and beautiful part of living in community. But when our churches and communities take a milestone approach to celebrations and achievements such as weddings, baby showers, and graduation ceremonies, we can often unintentionally leave out the single, disabled, and infertile who may not wed or have children. When we celebrate qualities of maturity, however, we recognize many more ways to rejoice with and encourage each other. A wedding, for example, entails both an event and a celebration of commitment and service to each other.
In her doctoral research on singleness in the church, theologian Dani Treweek said milestones like weddings and anniversaries came up frequently in her interviews. "It's something that lots of singles have told me they feel quite intently and grieve quite intently," she told me. For many singles, celebrations year-round can resurrect a similar pang: the sense that most of life's important milestones require a relationship to which they don't have access.
But there are many ways in which Christians can celebrate each other in community outside these more traditional life events—from honoring a person's dedication to education to acknowledging the impact someone has had by hitting a significant work anniversary. Melody Owen, a 37-year-old single woman, told me she was moved when her community in Vancouver, British Columbia threw her a surprise party after she completed her music therapy program. When writer Alicia Akins sold her book, she tweeted that her housemates threw her a shower to celebrate the deal and support her in the writing process.
Some achievements, like completing a period of sobriety or a mom sending her last kid off to school, provide a chance to honor both costly human effort and God's faithfulness. Such achievements aren't always obvious, Treweek noted. "Nobody ever celebrates another year of faithful singleness … or costly obedience. That's just not something we think about," she said.
Or as Owen told me in 2019, "What can we declare and know that God is for us and that our community is for us?"
The rich communal life of our brothers and sisters in non-evangelical traditions can also provide an inspiring example. Orthodox Christians describe a very full calendar of fasts and feasts; some I interviewed said they might fast in some form for nearly half the year.
As the Roman Catholic Church has recognized, Christians make other commitments and sacrifices worth celebrating too. James Millikan, a Jesuit priest, recalled a great aunt's diamond jubilee to celebrate her 60th year as a nun. As a relatively new priest himself, 34-year-old Millikan also observes the anniversary of his vow each year, often with a phone or Zoom call to reconnect with other members of his class.
And on a Zoom call earlier this year, Millikan described celebrating a number of patron saints' days alongside the Jesuits with whom he lives. The feast of Saint Ignatius—their founder—is an especially big occasion, which they might observe with a mass and prime rib dinner, he said.
But our community celebrations need not be so large. Monica Costea, 37, is a Romanian Orthodox Christian who incorporates the practice of celebration on a smaller scale: through tea with friends. Due to the pandemic, Costea has been hosting people in her home more often. When her friends gather for tea, she said, "we toast and I try asking, 'OK, what are we drinking for?' Whatever comes up, it's something deeply meaningful from our day."
Kat O'Keefe, 25, who lives in Fargo, North Dakota, described a vibrant routine of celebration among a group of mostly Christian friends she knows through prior work as Boy Scout staff. Over the past four or five years, the group has developed a regular routine of gathering. Early in the year, despite the cold, they gathered to stargaze, eat, and celebrate that they'd all survived 2020 and that a few of the immune-compromised among them had gotten their first COVID-19 vaccine shots.
"We don't have to do big things in order to have a life full of joy and full of love," O'Keefe said. "We don't have to have these ground-shaking moments in our lives all the time in order to … share time and share company and be exuberant in our lives."
Her staff alumni group has celebrated things ranging from the completion of projects like costumes (several of them attend Renaissance fairs and the like) to one person's finding a complete set of cups with nostalgic significance after all of the first set had broken.
"So much of what I see in the world is this idea that we have to reserve ourselves, we have to reserve celebration for things that are often either focused on material success … or married life, and specifically a focus on children," O'Keefe said.
Among her friends, though, "there's a recognition that we should celebrate not just big events, but small things. … We can bring specialness; we can bring joy and happiness into small things we do."
In-person gatherings aren't the only way to celebrate small moments, however. Each week in the Heart of Dating podcast Facebook group, member Anthony Bowman, 31, asks what the group can celebrate with each other that week. The Greenbelt, Maryland–based music teacher said he started asking the question some time before the pandemic, as a way to encourage the group's 4,000-plus members.
Celebrating milestones allows us to recognize the imago Dei in others. And to the extent celebrations help us show gratitude, they may be an especially important practice for Christian singles. Gratitude focuses on what we have, whereas, all too often, singles and churches frame this season as a time of not having.
Thanksgiving also helps us remember God's goodness—a practice that usually takes more than words. Is it any coincidence God appointed first the Passover, then the Lord's Supper, to physically remember his deliverance? Such celebrations help our whole bodies remember who God is. No matter our life stage, God's done far too much for his people for us to limit our celebrations to weddings and communion.
Anna Broadway is the author of Sexless in the City: A Memoir of Reluctant Chastity. She's currently working on a book based on her singleness research.
Speaking Out is Christianity Today's guest opinion column and (unlike an editorial) does not necessarily represent the opinion of the magazine.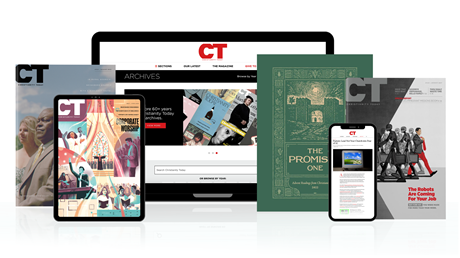 Annual & Monthly subscriptions available.
Print & Digital Issues of CT magazine
Complete access to every article on ChristianityToday.com
Unlimited access to 65+ years of CT's online archives
Member-only special issues
Subscribe
It's the Summer of Weddings. Here Are Other Milestones We Can Celebrate.
It's the Summer of Weddings. Here Are Other ...