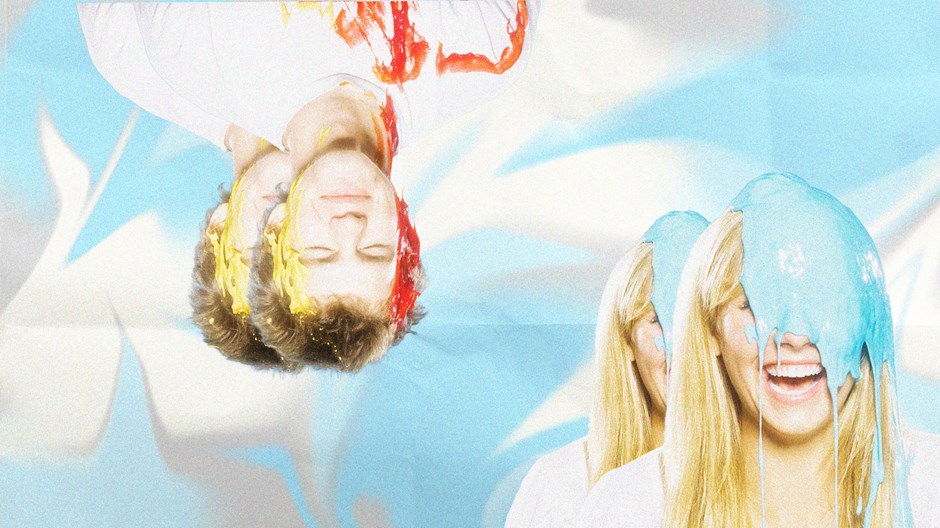 Image: Illustration by Abigail Erickson / Source Images: Getty
In the 1990s and early 2000s, youth group culture relied on delivering fun and entertainment by any means possible: gross-out games, Christian rock concerts, hip hangout rooms, and pizza-party blowouts.
The activities were seen as vehicles to get kids in the door before sharing the gospel or offering Bible lessons.
Things have changed a lot since Jeremy Engbers grow up "playing games, getting dirty, and drinking blended Happy Meals" in church youth ministry.
Engbers, the 31-year-old director of worship, youth, and family at Olympia Christian Reformed Church, is trying to be the youth pastor he needed back then.
Like other pastors working in youth ministry today, Engbers focuses on relationship-building, intergenerational discipleship, and partnership with parents. His studies at Fuller Theological Seminary and access to resources at Fuller Youth Institute were helpful in building his current approach. Engbers also noted books like Sticky Faith and Growing Young as influential for him.
Prior to the past five or ten years, youth groups generally operated on their own schedule and programming within the church. In some churches, that even meant separate meetings during the church service on Sundays.
The siloed activities often isolated youth from the larger congregation, making it harder for them to integrate into grown-up ministry as a college student or adult. Engbers called it a kind of "spiritual daycare."
Churches across denominations have seen young people stepping away from faith, and researchers at the Fuller Youth Institute say they don't need a pastor in skinny jeans or a hip meeting space to make them stay. They need practices to root them in faith and community in a way that sticks.
Heather Kenison, youth director of student ministries at St. Luke's United Methodist Church in Indianapolis, noticed the deep disconnect between students and congregants at her church. It affected the sticking power of the church once youth group days were over, she said.
"We had our high school small groups at the same time as 'big church,'" Kenison told CT. "Then they would graduate and never want to go to 'big church.'"
St. Luke's changed its strategy in 2019 to allow students to attend the regular church service on Sunday mornings, giving them the opportunity to connect with the rest of the church and not just the youth group. Now, the youth group is decentralized, meeting in small groups weekly and convening as one larger body once a month.
Giving students the chance to make the "conscious decision" to be a part of the larger church is vital, in Kenison's mind.
Youth ministry parachurch organizations have noticed the same trends.
Shane Pruitt, national next gen director with the Southern Baptist Convention's North American Mission Board (NAMB), said he now educates pastors to involve youth more organically with the larger church. Before, he felt like they were asking youth to join an entirely new church after high school.
The NAMB speaks to both senior pastors and youth pastors, through the Youth Leader Coaching Network, about how they can equip and empower teens to serve the church as a whole.
This could mean partnering teens with adult volunteers in doing church work like sound setup or teardown, with the ultimate goal of a discipling relationship and contribution to the church.
"We cut discipleship legs out from under us when we're separating people by ages and demographics," Pruitt said, adding that one of the "greatest untapped resources" is senior adults and empty-nesters within the church.
Pruitt said that volunteer opportunities and serving together on mission trips are two ways he encourages churches to integrate more functionally and intergenerationally.
Gen Z, he said, often identifies with their grandparents' generation more than their parents'. This is a significant opportunity for intergenerational faith formation that was absent from prior youth group approaches.
"The pendulum shifts from generation to generation," Pruitt said. "Each generation is a reaction to the previous, and a lot of those senior adults have more time on their hands, too."
How youth ministry got here
Prior to the 1970s, youth ministry didn't really exist within the local church. Coming off the fervor of the youth-focused movement encapsulated by organizations like Youth for Christ (YFC), that began to change. YFC informally began in 1940, famously hiring Billy Graham as its first employee. Its mission was evangelism toward "relevant, relational evangelism to unchurched youth."
Churches picked up on the draw of YFC's youth rallies and adopted their own versions. But as culture shifted toward mass media and entertainment, youth group culture became defined by amusement-focused methods like eating challenges, trust falls, Christian ska music, and end times fiction.
Simultaneously, youth were slowly carved out of the local church's family-focused approach and separated in ways that would not bode well for them. Today, youth ministries are seeking to remedy that.
For example, more youth-pastor-specific resources that emphasize the role of parents are popping up. Organizations like Rooted Ministry and Youth Pastor Theologian exist to equip youth ministries and parents to work together.
In the 2021 book Handing Down the Faith: How Parents Pass Their Religion to the Next Generation, researchers found that the most powerful influence on the faith lives of American teenagers and young adults "is the religious lives of their parents."
The authors identified three factors in determining whether an adult child remains in their faith past high school. Those factors include:
If the family attends church at least once a week
If the parents reported that their religious faith was "extremely" important
How often they have conversations about religious matters
In other words, keeping kids in their faith into adulthood is nearly impossible without parental commitment.
"If parents would increase the frequency of those conversations by just one standard deviation," said Andrew Zirschky, research professor in youth ministry at Austin Seminary. "They will have a 66 percent reported increase in their reported level of faith in 10 years."
The third predictor, according to the research, is the most important. It shows that the strongest tie to lasting faith is related to how often parents talk to their children about religious matters "as a part of ordinary life."
Thus, youth groups partnering with parents will have the strongest outcomes for lasting faith. According to research from Back Pocket God: Religion & Spirituality in the Lives of Emerging Adults, which documents results from the latest National Study of Youth and Religion, there is no clear correlation between kids who attended youth group or went on mission trips and the strength of their faith later in life.
"If there's a youth pastor out there thinking that his efforts, programs, trips, and teaching alone are likely to solidify the faith of young people, he's believing this against all evidence to the contrary," Zirschky said.
Jack Fitzgibbons, associate pastor of families at Pinecrest Baptist Church in Cordele, Georgia, said he recognizes the new model of training instructs youth ministers to cultivate the spiritual formation of children with parents, rather than "just teaching youth pastors how to pull off the next big event."
However, the effects of divorce, single parenting, and an increase in stressful, busy lifestyles has kept more families away from church and parents drifting from their own faiths. This has a substantial impact on the impressionable faith of their children, given that most teenagers share a "religious identity" with them. When parents don't attend church, children usually don't either.
Parents are also more important because an increasing number of youth pastors are bivocational. Youth ministry is not a lucrative profession, and most churches don't have the budget to pay for a full-time staff member.
Ministry Architects found that churches usually hire one full-time youth worker for every 50 kids. Given that most churches have a median membership of 200 or less, most don't have the demand or resources, so incorporating volunteers and family involvement is essential.
Beyond parents: Mentorship matters
As director of operations at Youth Worker Community in New Brunswick, Canada, Jeremy MacDonald works to provide "relational support" to youth ministers. While families are the number one influence, MacDonald said the best way to influence the faith of the next generation is through mentor relationships.
Rather than youth groups being centered on one particular adult leader—the youth pastor—Youth Worker Community encourages churches to gather a diverse group of adults and volunteers to minister to youth. Meaningful interactions and connections with adult mentors beyond the youth pastor is key in turning out faith in young adulthood, MacDonald told Christianity Today.
"If those [mentors] journey with them, check in, help them land in a faith community past high school, the chance that their faith continues skyrockets," MacDonald said.
A 2018 research report on the Canadian church from Youth for Christ and InterVarsity Christian Fellowship found that 77 percent of young adults stayed connected with a local church past high school if they were in regular contact with a mentor from their childhood church who helped them make a connection in a new congregation.
Without such connections, the chance of a young person joining a new local church was just 17 percent. When mentors communicate with kids as they move on to college communities, faith formation moves in a positive direction.
This "handoff" mentality is a focus for Pruitt at NAMB. Its most recent project, GenSend, aims to train youth group and college ministry leaders to better communicate with one another, through coaching cohorts.
"We are starting to bridge the gap between high school and college," Pruitt said.
The idea is to give leaders from both sides of a young person's life access to one another. High school leaders can then prepare them for college experiences and college leaders can anticipate the needs of incoming freshman, Pruitt explained.
"When high school leaders hear what college leaders are seeing," Pruitt said, "they can almost reverse engineer the mindset starting in seventh grade to prepare them to go out and be missionaries on their college campuses."
Megan Faulkner has been the director of Anchored Student Ministries at St. Paul's Ocean Grove Church in Ocean Grove, New Jersey, for 15 years. She said integrating youth ministry into a larger church vision has been "paramount to overall church health." It's been a struggle to fuse together, but Ocean Grove is committed to staying focused on serving students within the context of their families and the entire church body.
The church does this by communicating youth ministry successes, struggles, and events to church leadership and the congregation, often asking for prayer and bringing in adult volunteers for student and family events.
The mentorship and discipleship piece that comes with this integration is vital for young people, who are "ravenous for absolute truth," Faulkner said.
"The world is constantly lying to them, and they know that, so they're searching for what is true and right," she said. "We noticed the change in their question-asking and what was important to them, so we changed our teaching strategy dramatically and have seen incredible impact."
Where we go from here
Not everyone left youth group culture of the 1990s and 2000s with a dying faith. Many who serve in youth ministry today are products of that time, did their share of scavenger hunts and gross-out challenges, and want to see this generation of young people supported and equipped in different ways.
Some have continued the focus on church-adjacent youth ministries that could be a more powerful route to a lasting faith. The Urban Youth Worker's Institute exists to provide positive role models and mentors to youth in specific geographic areas. Others see empowering youth leaders within the youth group as vital, viewing time together as a "leadership laboratory" for empowering youth in the future.
Youth ministers and researchers agree that partnering with parents, bringing in a diverse group of mentors, and communicating with college connections in the immediate aftermath of high school are key to helping teenagers continue walking a path of faith.
"The relational capital that our students are building is what holds them in the future, not necessarily the charisma of the youth pastor," Engbers said.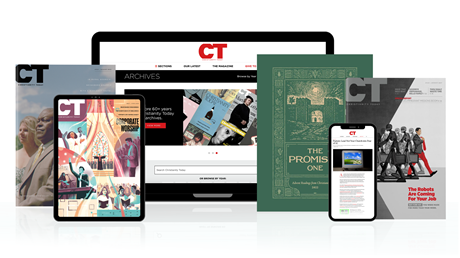 Annual & Monthly subscriptions available.
Print & Digital Issues of CT magazine
Complete access to every article on ChristianityToday.com
Unlimited access to 65+ years of CT's online archives
Member-only special issues
Subscribe
Youth Pastors Ditch Gross-Out Games and Help Student Ministry Grow Up
Youth Pastors Ditch Gross-Out Games and Help ...