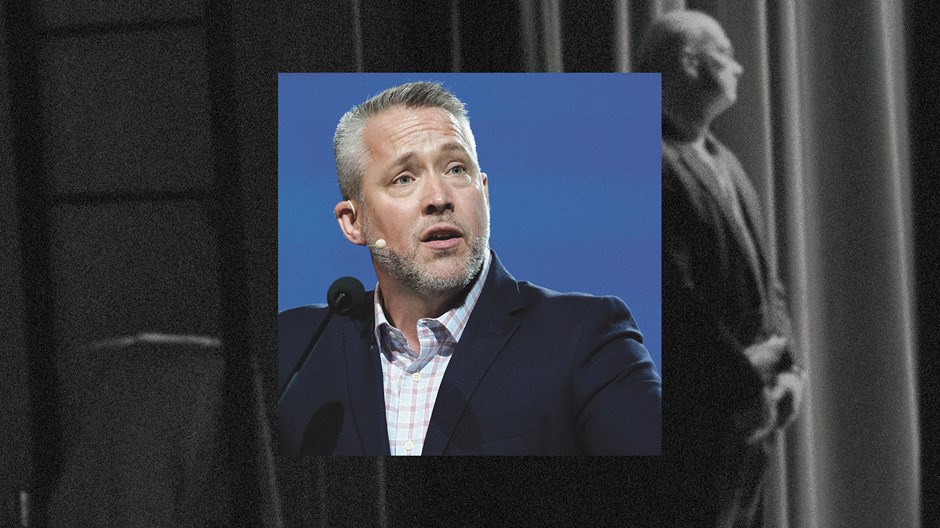 Image: Illustration by Christianity Today / Source: AP Images / Mark Humphrey / Redux / James Estrin
The first time I met Tim Keller I asked if we could be friends.
I said to him, "I quote you so often to my congregation. I tell them that I've listened to you so much that I don't know where your thoughts end and mine start. It would mean a lot—since I quote you so much—if I could call you my friend. Do you mind if, next time I quote you, I say 'my friend Tim Keller'?" He laughed and said yes.
My congregation is familiar with the story and still laughs when I reference "my friend Tim Keller'' in a sermon. When I wrote my first book, Gospel—which had been influenced so much by Tim—he wrote the foreword. In fact, if you were to read the foreword, you would see evidence of this rather public inside joke we share. In the last paragraph, he calls me "my fellow pastor, J.D."
I'm grateful for the humor infused into our friendship. But I'm also grateful for the ways Tim Keller encouraged me. One such occurrence was at the conclusion of a conference when I was walking him out of the venue. As we made our way toward the exit, he stopped. When I turned around and walked back to him, this six-foot-five man extended his arm, pulled me in, and said, "You're doing really good work here." It was the most awkward, most affirming hug I'd ever received.
Yet, what's equally important to the humor and the encouragement is the way Tim Keller shaped me as a preacher. Before I encountered him years ago, my messages were heavy on how-tos and performance. Do this. Become that. But in every single sermon I preach today, I strive to direct people to worship Jesus and adore him more as opposed to inspiring them to work harder as Christians.
I believe Tim was quoting D. Martyn Lloyd-Jones when he said, "There ought to come a time in every message where the pen goes down and the eyes go up and you stop saying, 'Oh my God, look at all the things I have to do for you. And you start saying, 'Oh my God, look at all the things you've done for me.'"
That kind of moment of worship is something I'm always conscious of in my preaching because Tim would always say that good preaching doesn't tell you to go and change. Rather, it changes you on the spot because you start to encounter something of such beauty that you just desire it and want to become it—you want to change.
A second way Tim Keller shaped my preaching is his unique platforming of the gospel. We tend to think that the gospel is the diving board off which we jump into the pool of Christianity. But the gospel, Tim showed me, is the pool itself. He used to say, "The gospel is not just the ABCs, but the A to Z of Christianity." He would also say the gospel is not just the "escape valve" if you've messed up your life, you want God's forgiveness, and you desire to be saved. But the power to become anything is found only in the finished work of Christ. It is incumbent upon pastors to convey that whatever you're talking about—whether it was being generous or being a good husband—the power to do it is not found in any sort of resolution. It's found in what God has already done.
Here's what I mean: To become generous is to stand in all the generosity God has given. I learned that giving my congregation five steps to becoming a good husband is not nearly as powerful as explaining the steps that God took for me—for us. Those are the steps that will make me a better husband, not practical things I learned.
A third and critical way Tim Keller influenced my ministry is his approach to the spiritual life that centered sin on idolatry. He frequently would show that there's a sin behind the sin and that every culture needs to have its idols questioned. And whether you're a Republican or a Democrat, you've got some moral proclivities that are good and some that are bad. Both sides have good and bad, but there's an idolatry behind them. Yet there's a gospel that I can preach that unites the two. That's how Tim Keller transcended tribes and reached people on the opposite ends of many spectra—by making the human heart and the gospel the focus.
The two of us spent a lot of time unpacking this together. Tim was a man who had deep political convictions, but he knew that God called him to reach Republicans and Democrats, Northerners and Southerners, and there's a unifying message that idolatry is our problem. This is message expresses the gospel as a solution that doesn't prevent us from talking about the other things. Rather, it beckons us to focus on the gospel in a way that the Republican and Democrat can both be convicted by the same sermon—and not led toward a culture war.
Gospel preachers are the only ones who can really talk about the idols held by left and right, older brother and younger brother. Because of Tim's imprint on my life and ministry, that's where I'm spending much of my time in sermon preparation. I might be wrong in my opinion on global warming, but I'm not wrong about the gospel. I don't want my opinions on the former to keep people from hearing me on the latter. When it came to cultural analysis, preaching against idolatry, and the gospel as our only hope, those are things that Tim emphasized as so clear and so important. He never insinuated that the other matters are not important. It's that someone like me and someone unlike me can find unity in the gospel.
In this way, Tim so exquisitely modeled what it was like to be a missionary in one's context. He took his cues from the apostle Paul. Whenever he encountered a skeptic, he would take the approach of summarizing the situation, identifying the real questions, and explaining why that person's system wasn't working. He had a way of acknowledging the legitimacy of the skeptic's objections to the faith, but he would also graciously show them why what they'd been searching for the whole time was the gospel. And the only way to do that was to say it in a way that legitimized the question, not that villainized the person.
To me and countless other pastors, Tim Keller was more than this amazing teacher. His teaching was an overflow of friendship. It's important to note that Tim Keller wasn't just a friend to the pastor; he was a friend to the unbeliever. Everybody felt like Tim was their friend. Any time he spoke—whether it was across a table or from a podium—it felt like hearing a friend address the questions I always carried deep in my soul but was, for some reason, afraid to ask. I have to believe Tim was modeling Jesus, because that's how people heard Jesus when he delivered the Sermon on the Mount.
In the midst of all this busyness—and even at the hardest points in his life—Tim would still take time to encourage people and nurture his friendships. A few days before he went into the hospital for the final time he emailed me about a potential New York City visit in the fall. He also wrote to me at some of the hardest points of my SBC presidency, "I need you to know you're doing good work and you're the right leader for the right time." He was a constant encouragement. There was no "Tim the preacher" versus "Tim the friend and counselor." He was all one man—whether preaching the gospel from a pulpit, offering a word fitly spoken over the phone, or talking to you backstage, giving an awkward hug.
J.D. Greear is the pastor of The Summit Church in Raleigh-Durham, North Carolina.
Have something to add about this? See something we missed? Share your feedback here.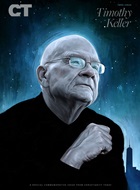 This article is from the The Life and Legacy of Tim Keller issue.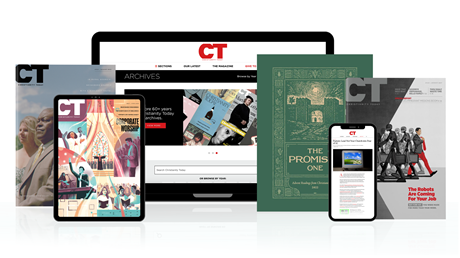 Annual & Monthly subscriptions available.
Print & Digital Issues of CT magazine
Complete access to every article on ChristianityToday.com
Unlimited access to 65+ years of CT's online archives
Member-only special issues
Subscribe
J.D. Greear: Tim Keller's Friendship Transformed My Preaching
J.D. Greear: Tim Keller's Friendship Transformed My Preaching