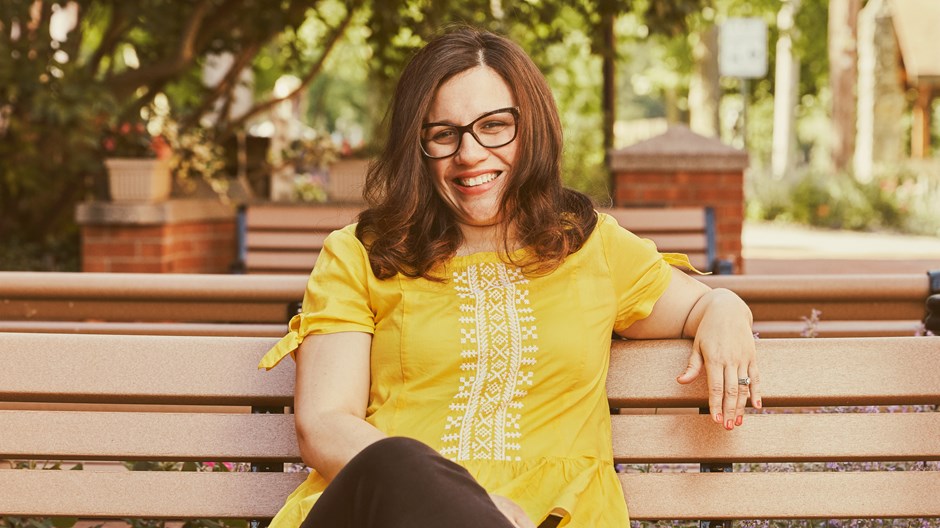 When I was 18, I wasn't sure if I should attend a four-year college. Should I work and help support my family instead? I wondered. Should I try to go to a local college so I can stay home? What if my abuelita gets sick and dies while I am away? Could I live with myself if I were absent during her final days?
I eventually left home to go to school, but it was difficult because like most Hispanics and Latinos, I value family and community over the individual. Thus far, I am the first and only member of my family to attend and graduate from a four-year undergraduate program. I also have a graduate degree.
It has taken me almost 20 years to pay off the loans for the private undergraduate Christian university I attended. The school was predominantly made up of white, middle- and upper-middle-class students. I filled out my school and financial aid applications by myself. My parents didn't know how to help me, and my high school guidance counselors did not support me. Unfortunately, the school I attended had few scholarships for minorities; I suppose that was why there were very few minority students. In a school of roughly 3,000, there was only one other Hispanic or Latino student, Pablo.
Today, Hispanics and Latinos—terms I'm using to describe Spanish-speaking people of Latin American descent in the United States—are the largest minority group enrolled in colleges. By 2060, the total Hispanic and Latino population in the United States is expected to grow to more than one-third of the population. Yet, as scholars Matthew Desmond and Ruth N. Lopez Turley point out, "All the evidence yields the conclusion that Hispanic/Latino students seem to be falling through the cracks even as they are rising, en masse, at a population pace that is fundamentally altering the American landscape."
The spike in the number of potential Hispanic and Latino students, combined with the decline in birthrates, presents a growth opportunity for higher education institutions. These schools need young students from our communities in order to thrive in the coming century. They will have to attract minority students who otherwise may not think of going to college. In particular, schools that consider the role of familism as they learn to recruit the whole family—not just the individual—will provide the healthiest spaces for our students.
Bound by Family Ties
Desmond and Lopez Turley define familism as "a social pattern whereby individual interests, decisions, and actions are conditioned by a network of relatives thought in many ways to take priority over the individual." They cite research that suggests that "Hispanic adults and adolescents value interdependence, as well as family support and obligations, more so than whites." As a Puerto Rican, I can attest that familism was a powerful force in my schooling decisions.
My friend Alejandra, a Guatemalan, told me that when she was a senior in high school her mother died. As a result, her abuelita asked Alejandra to postpone her college education for six years until Alejandra's sister finished high school. Alejandra delayed her education for one year but says, "I just couldn't do it—the grief, the loss, and then feeling stuck. I went to college after that year, but my abuelita never forgave me. The expectation in Guatemalan culture is that you prioritize family. It still makes me sad that Abuelita and I never reconciled before she died five years later." Alejandra's grandmother wanted her to put family above her personal desires and needs. But Alejandra's decision to move forward against her wishes had devastating effects on their family dynamics.
Another friend, Xochitl, who is Tejana, tells me, "It took me 13 years to finish my bachelor of arts because of having children. But it was mixed with an abusive relationship and postpartum depression. All three [reasons] are why I waited and dropped out twice." Given familial obstacles, it is a wonder that Xochitl persisted in finishing. I am proud of both her and Alejandra.
What to Look for in Colleges
As it did for me, Alejandra, and Xochitl, familism plays a crucial role in the educational decisions of Hispanic and Latino students. In view of the dynamics of familism, here are a few concrete attributes that Christian parents, pastors, and extended family should look for in choosing a school:
1. Bilingual materials. Marketing materials, application forms, websites, financial aid, and any other paperwork and communication should be available in Spanish. Anything an institution can do to remove the language barrier increases its chances of recruiting and retaining students.
2. Scholarships that cover more than tuition. Some schools will cover transportation costs for on-campus visits for students and a family member. Others, such as Amherst College in Massachusetts, provide transportation twice a year for enrolled students who come from areas with a higher concentration of Hispanics and Latinos. Schools can provide targeted scholarships for housing as well.
3. Hispanic and Latino faculty and staff. When schools make a concerted effort to hire a diverse staff, they signal to potential students and guardians: "Diversity is a priority to us."
4. Doctrinal flexibility. Pentecostalism is the fastest growing segment of Christianity. Pew Research reports that "nearly one in five Latin Americans now describe themselves as Protestant." Pew notes that "Pentecostals share many beliefs with other evangelical Protestants, but they put more emphasis on the 'gifts of the Holy Spirit,' such as speaking in tongues, faith healing, and prophesying."
The Pentecostal emphasis on these gifts makes some white evangelicals uncomfortable, but they are widespread among Hispanics and Latinos and should be welcomed on a Christian campus. Also, see if a college is supportive of having women in leadership positions within the family and in social and employment networks.
5. Multicultural intelligence. When I worked at a Christian university, I served on the diversity committee where I heard about the racist remarks that were made to students, faculty, and staff of color. For example, I learned about a campus-wide "game" put on by a student group called "How to Catch an Illegal." In any given month, there were a number of racist comments reported in the group.
Being on the committee was often demoralizing and disheartening. There were high turnover rates among students, faculty, and staff of color because of the overt and covert hostilities expressed by the majority culture. It is hard for students, faculty, and staff of color to remain in a nearly all-white environment where culturally insensitive remarks and multicultural training are sometimes not taken seriously. That is why it is of utmost importance to determine if a college or university offers multicultural training for students, faculty, and staff.
6. Mentorship programs. Some colleges organize Hispanic and Latino-only student groups that foster community. Students need a familiar and safe place on campus to be themselves and to gather strength. They also benefit by pairing up with mentors who have similar interests. This offers peace of mind to parents when their children are away from home and their local community.
7. Hybrid programs. If you're not interested in leaving home, look for a school where students can work online, visit campus a few times a year, and still earn a valuable degree. Many theology graduate programs in Europe use this hybrid model, potentially contributing to the large number of American graduate students pursuing their doctorates overseas.
Recently, I spoke to the dean of a leading divinity school in the United States who said the reason her particular school doesn't offer such programs is because the faculty doesn't want to adjust their delivery model. I told her that in order to attract more graduate students like me who come from a culture of familism, they would have to change.
Though many schools still struggle to reach our students, more each year are integrating these ideas. My hope for the Hispanic and Latino community is that we will increasingly find our place in higher education and that we will be increasingly valued for the contributions we have to offer.
Marlena Graves is the director of discipleship at her church, teaches classes at Winebrenner Seminary, and speaks at retreats and conferences. Her book, A Beautiful Disaster: Finding Hope in the Midst of Brokenness (Brazos Press, 2014), was named the "Best Book on Spiritual Formation by a First-Time Author." She lives in the Toledo, Ohio, area with her husband and three daughters. Learn more at MarlenaGraves.com.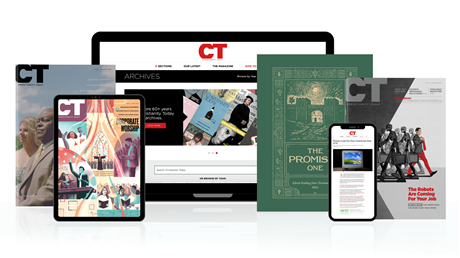 Subscribe to Christianity Today and get access to this article plus 60+ years of archives.
Home delivery of CT magazine
Complete access to articles on ChristianityToday.com
Over 120 years of magazine archives plus full access to all of CT's online archives
Subscribe Now
Going to College with Abuelita
Going to College with Abuelita