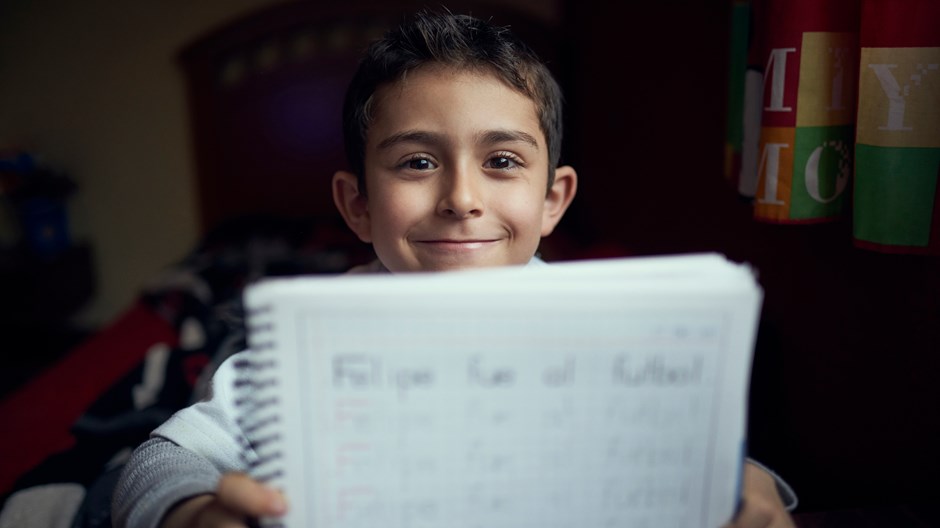 Agustin "Gus" Reyes knows how important higher education is for the flourishing of Christians. It started as a boy with his mother rigorously grilling him four hours a day to prepare him to enter a California grade school. Today, he is the chief operating officer for the National Hispanic Christian Leadership Conference (NHCLC)—the largest Hispanic Christian network in the United States—serving as acting executive director for the Faith and Education Coalition, an NHCLC arm that supports public education equity and quality.
As I spoke with Reyes, we discovered we are both first-generation college graduates in our Hispanic families. He talked about his experience in elementary school, the barriers many students face, and what Hispanic churches can do to empower young people.
How did you become interested in education?
I grew up in south Texas, in Corpus Christi. My dad moved us to California when I was seven. In first grade, I had excellent grades—they even said I was advanced—but when I moved to California, they told my mom I wasn't qualified to go to second grade. They weren't even sure I would pass first grade. The standards in Texas were so different from the ones in California. So even though my family had very limited financial means, my mother did not work for months, and for two hours in the morning and two hours in the afternoon, we would go over everything I should have learned by California standards.
I remember my mom crying because she only had a high school education and was doing the best she could. She also knew our family needed the financial resources she could provide. It was a difficult time for us. Because of this, I strongly believe in the consistency in quality standards across the country.
How did this experience contribute to your interest in higher education?
You don't start [preparing for] college your senior year of high school. You start in preschool. But if academic standards are inconsistent and you're a Hispanic family who follows jobs, then you have yet another obstacle to overcome. This is a tremendous disadvantage for our children.
One of our key verses is 2 Corinthians 5:20: "We are therefore Christ's ambassadors, as though God were making his appeal through us. We implore you on Christ's behalf: Be reconciled to God." As people of God, people of faith, we are called to be Christ's ambassadors, bringing his light wherever we go. But it's tough to be an ambassador when you can't read or write well.
What can churches do to support students as they journey toward college?
Everyone in the community has a role to play regardless of their educational level. Praying for students as we raise them in church is a role. So is having a vision for the children and helping them see themselves as college graduates. It's helpful for the pastor to take a course at the local community college so he or she can experience what students will. We encourage kids to put their report cards in the offering plate, because it's the fruit of their efforts and the whole community supports them. Churches can connect kids with tutors; there are second-generation immigrants all over our churches who would love to help.
How can parents help children prepare for higher education?
When parents are first- or second-generation, they need to be informed about the educational system. They need to read to their children so that they know learning is important. They also need to reach out for help when they need it—second-generation folks in churches would love to tutor.
Parents can take their children on college visits so the kids can envision themselves on campuses. If Mom and Dad can't name five colleges, that's not a good situation for their children. But they can also do things as simple as sending their children to bed early and sending them off to school with a good breakfast.
How have you seen the Latino value for family affect how parents attempt to influence their child's college decision?
The dream for many Hispanic families is that their child will get married and live in an apartment over the garage with their spouse; they don't want the kids to ever leave. One of the greatest challenges we face is helping parents to let their children leave the community to go to college. Sometimes when parents encourage community college, it can be a cover for the culture.
What barriers do Hispanic students face in higher education?
The academy has its own culture, and it is distinct from our culture. Home teachings are in conflict with what the academy expects. For example, challenging authority is not part of our culture. We're also more cooperative than competitive, which can be difficult in American academic settings. Our strong family values can be a barrier as well—when you're a college student, you can't miss a week of school for Abuelita's illness.
What can those outside the Latino community do to support those in higher education?
The most important thing is to help even the playing field: advocate for quality education and consistent high standards across the country so that all children receive a good education. Employ Hispanics in universities so students have people who look like them in institutions. Our children need role models to encourage them in their education. All of us have a role to play in serving our children.
Karen González is a speaker, writer and immigrant advocate who lives in Baltimore, Maryland. Karen is a former public school teacher and attended Fuller Theological Seminary where she studied theology and missiology. She is writing her first book for Herald Press. You can connect with her on Twitter and Instagram: @_karenjgonzalez.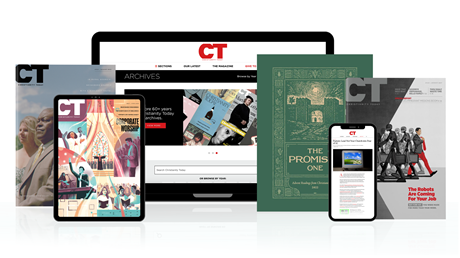 Subscribe to Christianity Today and get access to this article plus 65+ years of archives.
Home delivery of CT magazine
Complete access to articles on ChristianityToday.com
Over 120 years of magazine archives plus full access to all of CT's online archives
Subscribe Now
The Keys to Preparing Students for College
The Keys to Preparing Students for College