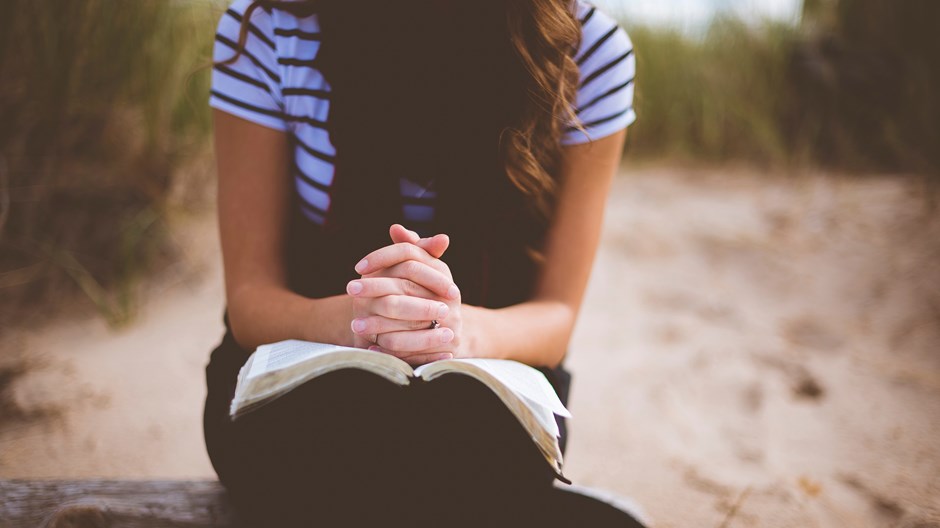 Image: Ben White / Unsplash
As we observe women in the church today, we see the vast majority striving to meet perfection. They have allowed today's society and media to influence their view of what women should be. Many women feel overwhelmed by the unrealistic expectations the world has placed on them, and which they have also placed on themselves. They have fallen prey to the mentality that they need to be the perfect wives, moms, great house makers, smarter, stronger, and successful and have it all together all the time. They have to look the part, even though inside they are struggling with brokenness and everyday challenges.
As Christian women, we need to evaluate our hearts and ask ourselves what is motivating us to strive for perfection. Are we trying to please man or God? Please don't misunderstand me, we should strive to be the best we can and live a life that brings glory to God, but I believe we need to keep a spiritual perspective. I like what Paul says in Colossians 3:1, "Since, then, you have been raised with Christ, set your hearts on things above, where Christ is, seated at the right hand of God. Set your minds on things above, not on earthly things. For you died, and your life is now hidden with Christ in God. When Christ, who is your life, appears, then you also will appear with him in glory."
This verse always brings me back to where I need to be because, like all of us, I can sometimes get sidetracked. I believe that the key here is what Paul tells us. He says to set your hearts. That means waking up every day and saying, "Lord today help me to focus on the eternal; guide me to do all you have called me to do today. I know that in you I am enough and complete."
I encourage us women to refocus and set our hearts in seeking his presence and his direction for our lives. Let us not be led astray by what the world's standards say we should be. We should prosper, but we ought to let God be the one opening the doors and placing us where he wants us to be.
As we are called to lead—in our homes, careers, and ministry—to make a difference in the world around us and to advocate for change, we must remember that the change God wants, and the change we so need, is the change of the heart. God wants to bring light into the dark areas of our lives. We need to allow God's love and presence to heal our souls.
A woman's heart that has been transformed by the power of God brings change to those around her. She is secure in knowing where she is in life and what she is doing is enough for God, because she has set her heart in only pleasing Him.
We can't let human expectations guide us or lead us, the only expectations to live by are those that God has given us—and that is to be obedient to His Word and put our trust in him. He knows that we are not perfect and he reminds us that his strength is made perfect in our weakness, He knows our nature, and yet he loves us. We are enough in him. Thinking of what my wants are, I pray that they are in line with God's and his desire for my life. May some of these also be in tune with your heart as He speaks and settles all the business of our lives and puts our hearts and minds back into a heavenly perspective.
I want to prosper Lord, but I want you to be the one opening doors and placing me where I need to be.
I want to lead, but first be lead by you, Lord.
I want to speak, but first I want to hear you speak to me.
I want to love, the way you love me, Lord.
I want to be an advocate of change, but of the heart.
I want to be a woman who believes, but first I want to trust and believe in you who sustains all things.
I want to be a friend who speaks a word of truth to encourage like your word encourages me.
I want to be a mother who loves and leaves a legacy for her children through her actions.
I want to be a wife who makes her husband dream and aspire to seek more of God.
I want to be a woman who brings glory to God and her identity is wrapped in him. A woman who knows she is accepted and loved. A woman with a confidence that comes from knowing that she was created and made to be an instrument that brings change to those around her. A woman who is powerful but her power comes from the presence of God in her life. I also want to be the woman who so many young girls need. Someone who can encourage them to seek God, maybe not so much by my words, but by how I live my life—in faith and trust in a living God.
CarolinaPflückerstudied at Calvary Chapel Bible College. She currently works with her husband in a Christian company that distributes literature and Christian products nationwide. Her passion is to serve other women to develop a deeper relationship with God and to encourage the reading of life changing books through the ministry that she founded in 2010 called Add Color To Your Life. She lives with her family in Corona, California.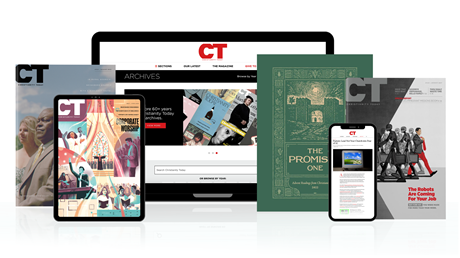 Annual & Monthly subscriptions available.
Print & Digital Issues of CT magazine
Complete access to every article on ChristianityToday.com
Unlimited access to 65+ years of CT's online archives
Member-only special issues
Subscribe
The Kind of Woman I Want To Be
The Kind of Woman I Want To Be