Music
People Say Worship Music All Sounds the Same. They Might Mean Something Else.

Complaints about the emerging genre may have to do with the discomfort with monoculture surrounding it.

español简体中文繁體中文
The Debate over Concert Worship Goes Back Eras

Taylor Swift's "transcendent" stadium tour got Christians once again talking about whether secular stages point us to God's common grace or just another idol.

Worship in a Time of Trauma: New Releases Offer Songs for Healing

Christian artists open up about mental health, abuse, and loss.

Putting Christian and Missionary Alliance Theology in Song

What if worship music got a little more denominationally specific? A new artists' collective is experimenting with that.

Praise Him with Harp and Tuba?

When SBC worship leaders look to their congregations for musical talent, this is what they find.

It's Eden Somewhere

The late Jimmy Buffett's songs and the writings of J.R.R. Tolkien both long for a home just beyond reach.

Worship Artists Who Skip Labels Still Need Support

An emerging infrastructure offers indie musicians help with streaming and marketing without signing away their music rights.

Oliver Anthony's Viral Hit Doesn't Love Its Neighbors

"Rich Men North of Richmond" is disdainful towards people on welfare. Christians shouldn't be.

Barbie and Taylor Swift Are Bringing Us Together

Beyond hot pink and bejeweled outfits, they showcase a deeper desire for community and collective joy.

Português
Worship Music Nostalgia Brings New Profit to Old Songs

Gen X and millennials' favorite Christian throwbacks are also easy moneymakers.

Blind Band Revives Traditional Worship in Lebanon's Churches

Group seeks to open the eyes of Arab hearts through oriental quarter-note melodies.

They Sang 'a Heavenly Song' in a Dark Chinese Jail

Two Chinese Christian women ministered to their cellmates and prison guards with stories, prayers, and hymns.

简体中文繁體中文
New Resource Helps Kids 'Grow Into' Hymns

Children's minister and artist collect 150 songs to span generations.

Sammi Cheng: 'Not Having a Smooth Path Allowed Me to Be Gentler and More Humble'

The Hong Kong Christian actress and singer experienced God's grace in depression and marital crisis and grew in her acting career

简体中文繁體中文
Seven-Hour Oratorio Sings the Gospel of Mark Word for Word

If any man have ears to hear, let him hear: "The KJV actually sang quite well."

Go Ahead. Argue with God Over the Nashville Shooting.

In the face of tragedy, Christ welcomes our confusion and anger.

简体中文繁體中文
Dante Bowe Navigates Worship in the Spotlight

After leaving Maverick City Music, the singer is launching his own label focused on authenticity in a field increasingly crowded by celebrity.

Company that Trademarked 'Worship Leader' Makes Others Drop the Term

Popular meme accounts lose social media pages after being reported by Authentic Media, which says it coined the phrase.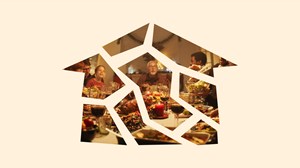 Deconstructed Home for the Holidays
Faith is dividing families. What does lament look like in our relationships to God and our loved ones?
Browse our Full Library of online archives, including past issues of CT magazine.
Access the Archives