Our Latest
Crafted by CT Creative Studio in Partnership with C12
A Year of Survival and Revival
Christian business leaders advanced through the storm of 2020 with strength in numbers.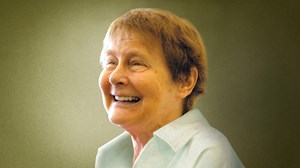 Remembering Marva Dawn, a Saint of Modern Worship
Her teachings pushed us beyond worship wars and individualism with keen observations, a generous spirit, and an otherworldly devotion to Jesus.
Browse our Full Library of online archives, including past issues of CT magazine.
Access the Archives