Rick Warren
Richard Duane "Rick" Warren (1954-) is founder and senior pastor of Saddleback Church in lake Forest, California. He is also a bestselling author, known for his popular titles The Purpose Driven Church and The Purpose Driven Life. In 2005 he launched the global PEACE plan, a global outreach initiative designed to mobilize the Western church toward social justice missions. Warren is active in matters of faith and politics: during the 2008 election he hosted both presidential candidates at the Civil Forum on the Presidency, held at his home church. He also offered the invocation at Barack Obama's inauguration as President. Warren is affiliated with the Southern Baptist Convention.
Featured Articles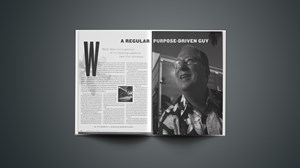 A Regular Purpose-Driven Guy
Rick Warren's genius is in helping pastors see the obvious
Tim Stafford|
Purpose Driven in Rwanda
Rick Warren's sweeping plan to defeat poverty.
by Timothy C. Morgan in Kigali, Rwanda|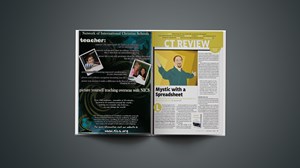 Mystic with a Spreadsheet
Journalist Jeffery Sheler provides a probing biography of the two Rick Warrens.
David Neff|
Loading More