When G.K. Chesterton Arrived in America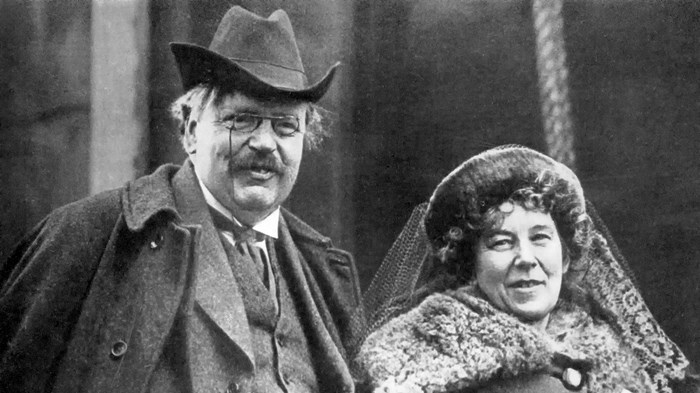 British author G.K. Chesterton had an interesting brush with the American embassy in 1920. He described the peculiar process of gaining access to this country in What I Saw in America (1922). The story illustrates how much has changed regarding America's approach to foreigners, how much has stayed the same, and why Chesterton's work remains both delightful and relevant:
The officials I interviewed [at the American consulate] were very American, especially in being very polite; for whatever may have been the mood or meaning of Martin Chuzzlewit [a Charles Dickens novel with an unflattering portrait of the U.S.], I have always found Americans by far the politest people in the world. They put in my hands a form to be filled up, to all appearances like other forms I had filled up in other passport offices. But in reality it was very different from any form I had ever filled up in my life. …
One of the questions on the paper was, "Are you an anarchist?" To which a detached philosopher would naturally feel inclined to answer, "What the devil has that to do with you? Are you an atheist" along with some playful efforts to cross-examine the official about what constitutes atheist.
Then there was the question, "Are you in favor of subverting the government of the United States by force?" Against this I should write, "I prefer to answer that question at the end of my tour and not the beginning."
The inquisitor, in his more than morbid curiosity, had then written down, "Are you a polygamist?" The answer to this is, "No such luck" or "Not such a fool," according to our experience of the other sex. But perhaps a better answer would be that given to W.T. Stead ...
You have reached the end of this Article Preview